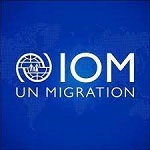 Position Title: Web Developer (Drupal)
Duty station: Manila (Global) Administrative Centre (MAC)
Job classification: General Staff, Ungraded
Type of Appointment: Special Short-Term until 31 December 2022
Salary: Php 68,000.00 per month net of taxes (all inclusive fee)
Context
Under the direct supervision of the Sr. Web Developer and overall supervision of the Head of MCD´s Online Communications Unit, the incumbent will be responsible to assist in website development projects for the Online Communications Unit.
Core Functions / Responsibilities
Develop high-quality code based on Drupal Best Practices;
Collaborate with project managers, designers, front-end developer, and other Drupal developers, to deliver Drupal solutions.
Write and keep up-to-date comprehensive documentation of Drupal platforms;
Ensure all platforms are always running the latest secure code and custom code is thoroughly security tested;
Stay up-to-date with the latest best practices in the field of Drupal Development;
Ensure that the agreed deliverables with the assigned project or projects are timely delivered.
Contribute to design and code walk-through for review and incorporate feedback into design and code artefacts, addressing issues and bugs as adequate.
Under the supervision of MCD´s OCU NOC senior developer/technical lead, progressively boost the capacities to assume more responsibilities as a member of the team.
Develop using Object Oriented design principles and software design patterns to attain high sustainability, reusability and maintainability.
Other development related tasks as required.
Required Qualifications and Experience
Education
University degree in Computer Science or a related field from an accredited academic institution with four years of relevant experience; or,
Completed High School degree from an accredited academic institution, with six years of relevant professional experience.
Experience
Experience in Drupal development (at least two years) and 7 years of professional experience in web development and/or related field.
Ability to integrate large scale systems or third party-products;
A track record of delivering high-quality, Drupal-based solutions in a timely and effective manner;
In-depth knowledge of best practices in Drupal development and delivery, web front-end and back-end development tools and techniques and software security.
How to apply
Interested candidates are invited to submit their applications via IOM Philippines jobsite not later than 24 November 2022 with reference code DR 50/2022 – Web Developer (Drupal).
For further information, please refer to: https://careersph.iom.int/vacancies/dr-0502022-dr-0502022-web-developer-drupal-ungraded-manila-global-administrative-centre
IOM welcomes applicants from qualified individuals, irrespective of their race, religion, skin, color, nationality, age, disability status, ancestry, sex, sexual orientation, gender identity or expression, marital status, family structure, mental health status, or any other characteristic.
Only shortlisted candidates will be contacted.