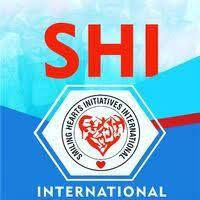 Smiling Hearts initiatives international is a humanitarian non-governmental, non profit organization founded in Nigeria, Borno state Maiduguri and has been in operation since 2016 as Zumunchi Hearts Initiatives International before its official registration with CAC on 10th October 2018 as Smiling Hearts Initiatives International. Smiling Hearts Initiatives International work with the aim of saving and improving people lives, in Nigeria and the world at large, in response to Humanitarian needs and challenges, in the Northeast of Nigeria focusing in the sector of Education, Protection, WASH, CCCM, Livelihood, Health, Shelter, Psycho-social support, NFI, Food security/GFD in the area of operations.
Experience 3 years
Location Adamawa , Borno , Yobe
Overall purpose of the role:
The Camp Management- Team Leader reports to the Camp Management-Manager and is responsible for supporting the management of staff in the professional and efficient implementation of SHI's CCCM activities in Borno Adamawa and Yobe. He/She works in close cooperation with other field staff for the planning of activities, and is expected to maintain close cooperation with the targeted communities, local authorities and all agencies involved in provision of assistance in the target camps and to be able to mobilize these to take active part in planning of activities. The Camp Management-Team Leader will have line management responsibilities over SHI's field team of Camp Management-Assistants.
Responsibilities:
General
Jointly with the Camp Management-Team Leader (Community Services), and under leadership of the Camp Management-Manager, the Team Leader will plan weekly activities for SHI camp management site facilitators, and assist in implementation of activities
Hold weekly meetings with both the Camp Management-Manager & the SHI CCCM field assistant teams to review activity progress, and brief on future activities
The Team leader will support in establishing and maintaining relationships with community representatives, government counterparts, and other humanitarian agencies
Team Leader will work closely with the Community Services Team & SHI protection team to identify, monitor, report and follow up on referral cases
Team leader will support other SHI departments in issues regarding CMC's, Camp Focal Points and community liaison
Team leader will be the focal point for repair & maintenance, construction, CMC relations, service monitoring and fire prevention activities in SHI managed camps
Team leader will report gaps in camp services to the SHI Camp Management-Manager.
He/she will liaise with Admin, Finance, and Logistics staff for organizing and planning of assistance delivery.
He/she will ensure that activities conducted by CCCM Team follow SHI standards and guidelines.
In coordination with the Camp Management-Manager, develop trainings for capacity building of CMCs, Community Based Groups. & SHI CCCM staff
Facilitate translation when necessary at Camp and Site level Coordination.
Information, data & reporting
·Lead with the Camp Management-Operations Officer and camp-based staff quarterly camp profiles receiving information from service providers, sector coordinators and camp-based staff
·Monitoring camp maintenance and other camp improvement activities, with direct input from beneficiaries.
·Assist Camp Management-Manager and M&E in maintaining accurate M&E and data management system.
·With the Camp Management-Manager, Develop contextually relevant and culturally sensitive Information and written translation to be accessed by camp populations.
Camp level Coordination
Plan all field level monthly CCCM meetings, review meeting minute formats, and raise any urgent issues to the Camp Management-Manager.
The Coordination of all humanitarian actors present in the target camps, at camp level with participation from beneficiaries and through individual meetings/communication as well as during cluster meetings.
Identification of beneficiary needs through participating in FGDs & assessments with Community Based Groups.
Administer meetings with CMC whenever necessary on a monthly or ad hoc basis.
Capacity building & Community Mobilization
Develop close routes of communication with camp populations, inclusive of women, youth, elderly, people with disabilities etc.
·Maintaining close relationship with key leadership structures to ensure adequate understanding of community dynamics.
Lead trainings of staff members both Sittwe-based and field-based in addition to spearheading CCCM trainings for CMC members and service providers.
ReportingA
Organize the CCCM team to produce regular reports on camp activities
To assist Camp Management-Manager with the creation of donor reports including monthly, quarterly, interim and end of project reports.
·Monitor program budget lines assisting team members in utilizing appropriate budget lines for procurement requests and cash advances.
Regular progress reporting to the Camp Management-Manager.
Qualifications and minimum requirements:
Education degree in relevant field, university degree a plus (BA/BSc) required
Fluent in English both written and verbally required
At least 3 years' relevant experience working with a humanitarian agency required, Experience working with SHI is a plus.
Knowledge & experience of CCCM highly desirable
Experience in coordinating and negotiating with difficult stakeholder highly desirable
Demonstrated leadership & staff management experience highly desirable
Excellent interpersonal and communication skills as well as cultural sensitivity;
Demonstrated ability to build trusting relationships with communities;
Skills:
Professionalism;
Strong ability to work in teams;
Excellent written and oral communication skills;
Ability to work well under pressure;
Understanding of the main principles governing internally displaced persons;
Good knowledge of word processing software (Word, Excel, PowerPoint, email);
Excellent report drafting skills.
Offer:
Starting date of employment: (immediately)
Salary: according to SHI volunteer scale.
This position is open for Nigerian Nationals only. SHI strongly advocates for equal opportunity and promotes a diversified and inspiring working environment. Therefore, qualified candidates of ethnic minorities and women are strongly encouraged to apply.
Method of Application
Interested and qualified candidates should forward their CV to: [email protected] using the position as subject of email.