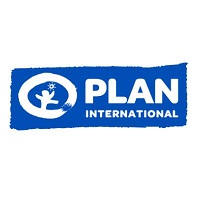 Plan International was founded over 75 years ago with a mission to promote and protect the rights of children. The organisation was set up by British journalist John Langdon-Davies and refugee worker Eric Muggeridge in 1937, with the original aim to provide food, accommodation and education to children whose lives had been disrupted by the Spanish Civil War. Langdon-Davies conceived the idea of a personal relationship between a child and a sponsor – a model that puts the child at the centre, and remains the core of what we do. Today, Plan International is a global organisation that is active in over 70 countries to advance children's rights and equality for girls. Who We Are We work with communities around the world to end the cycle of poverty for children. We work with communities around the world to end the cycle of poverty for children. Founded over 70 years ago, Plan is a nearly $800 million organization often ranked among the top 10 international development agencies by reputation, size and scope. We work side-by-side with communities in 50 developing countries to end the cycle of poverty for children, developing solutions to ensure long-term sustainability. Our level of community engagement, long-term outlook and constant focus on the needs and priorities of children is unique among international development organizations. Our solutions are designed up-front to be owned by communities for generations to come and range from clean water and health care programs, to education projects and child protection initiatives. Community by community, Plan works to promise futures that are worthy of all children's potential. Our Vision Our vision is of a world in which all children realize their full potential in societies that respect people's rights and dignity. Our Mission Plan strives to achieve lasting improvements in the quality of life of vulnerable children in developing countries by: Enabling children, their families and their communities to meet basic needs and to increase their ability to participate in and benefit from their societies; Fostering relationships to increase understanding and unity among peoples of different cultures and countries; and Promoting the rights and interests of the world's children.
Experience 5 years
Location Abuja
Job Field Consultancy
Plan International Nigeria has been in operation since 2014 and has vast assets – movable and immovable including vehicles, furniture, computers among others.  The organization is expected to comply with the Operations Manual and maintain an exhaustive record of all fixed and movable assets, systematically documented.
In view of this, Plan International Nigeria is desirous of reconciling her existing assets register/inventory within its offices. In order to improve it's asset management and bring the financial statements, records and reporting up to date, Plan International Nigeria intends to update the register of all its assets complete with quantitative and qualitative variables
Plan International Nigeria therefore wishes to procure consultancy services for reconciliation of the register for all its assets which are located in its Country Office in Abuja and eight (8) field offices in Niger, Bauchi, Sokoto, Borno (Maiduguri, Gwoza & Pulka), Adamawa (Mubi & Yola) and Yobe.
The key objectives of the assignment are:
Reconcile the existing master asset register with records from the field offices and confirm accuracy of tags on the register,
Reconcile the master asset register with the data from the smart list of all PIN projects, closed and active,
Update the master register with reconciled assets/inventory register with a detailed report highlighting the corrections done.
SCOPE OF SERVICE
The scope covers all assets that Plan International Nigeria has at all its offices. The assets include but not limited tthe following:
Motor vehicles
Generator and solar equipment
Furniture and office equipment
Computers and accessories
The specifics task is:
Conduct a preliminary review of the master assets register & registers from the field offices,
Review and reconcile the master assets register with the asset registers from all Plan Nigeria field offices. Identify double entries, verify with the respective offices and corrected,
Reconcile the master asset register with the financial smart list of all PIN projects, both running and closed projects. Tinclude missing information not limited tpurchase date, supplier name, cost of acquisition, project, etc.,
Provide a list of all assets identified in the master asset register and those not physically confirmed available,
Provide a list of all assets identified in the financial smart list and not available either in the master asset register or physical.
DELIVERABLES
The key deliverables for the provision of these services have been highlighted below (but not limited to):
The service provider shall provide a report that must be detailed and comprehensive.
The report shall be presented in soft copies in both editable (Ms Excel) and non-editable (PDF) format and alsshare via email.
The report should include:
Description of Asset
Date of Acquisition
Acquisition Cost
Donor/Project
Make and model number (where applicable)
Asset Location – Field office location where assets are physical domiciled
Assets Sub location – Section office where assets is/department of the custodian
Asset Custodian
Asset Tag number
Asset Serial Number (where applicable)
Asset Status – categorize in the order that meets the following description
Good – Asset physically verify tbe in good working condition (in service)
Bad and serviceable – Assets physically verify not perfectly working and require repair tfunction effectively.
Bad and not serviceable – Asset physical verify and confirm damaged beyond repair/unrepairable assets
Obsolete – These are the assets that are out of state and fashion due wear and tear/assets beyond ten (10) years from manufacturing date.
Damage in service – closely related tbad category but defect discovered tbe caused by person.
Loss – Assets that are not physically found but appear on the office assets register.
Asset Category
Asset Sub Category
Open Market Value for asset identified as obsolete, damaged and non-serviceable
Any other relevant remarks for the asset.
For more information, click here: https://tinyurl.com/5n87btca
Method of Application
Interested and qualified candidates should forward their CV to: [email protected] using the position as subject of email.
For more information, click here: https://tinyurl.com/5n87btca