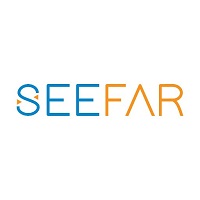 Seefar is seeking three (3) experienced Trainer(s), with complete fluency in English, for our West Africa Programme. The Programme aims to decrease migrant vulnerability and prepare migrants for opportunities. It promotes ethical recruitment practices among recruiters and enterprises, creating space for systemic change in migration practices in West Africa.
You will have demonstrated experience in providing training on themes such as livelihoods, migration, entrepreneurship and confidence building; You are an empathetic person with at least 3 years of community-based work. You have an interest in working with vulnerable communities. You are intrinsically motivated, well organized, and an effective communicator. You must be based in Nigeria (Southern Region) with access to strong WIFI connectivity and may be required to travel interstate. This is a full-time position.
Salary: USD 1,500 to 2,500 monthly, depending on experience.
Job Description
We are a social enterprise with a mission to work with vulnerable people to build a better future. We specialise in justice, migration, and social inclusion. Our expertise is in strategic communications, counselling, consulting, monitoring and evaluation, and research. We work in East Asia, South Asia, the Middle East, East Africa, North Africa, the Sahel, and Europe. For more information about us, please visit http://seefar.org/about-us
To get a sense of the services we specialise in at Seefar, please visit http://seefar.org/services.
For examples of projects relevant to this position, please visit
Deliver: Project and Mission Implementation
Approximately 90% of your time and attention:
Under the supervision of the Project Manager, deliver all skills training to programme participants. This includes Seefar's Confidence in Action Training and Pre-departure Training.
Prepare and adapt existing training materials to suit target programme beneficiaries and contextual requirements throughout the programme's duration.
Provide refresher training and support for individual participants throughout the duration of the programme.
Liaise with local stakeholders and the broader community of interest when requested and represent Seefar and TERA as required.
Provide mentorship to participants.
Support participant training and prepare materials for Seefar's online training platform.
Deliver regular performance reports and make yourself reachable to your supervisor during working hours.
Conduct a Baseline Assessment at participant intake and a Post Assessments upon completion.
Develop: Capabilities and Program Portfolio
Approximately 10% of your time and attention:
Learning, growing, and developing professionally and personally.
Strengthening the Enterprise's reputation and profile in our areas of expertise.
Representing and demonstrating the Enterprise's values.
Working with Seefar
Current and former personnel have noted the points below as positive features of Seefar's work environment and culture:
The Enterprise combines entrepreneurialism with a focus on social impact.
You work with highly diverse people and across a diversity of contexts.
There is a high level of trust that supports you to work autonomously.
The people in the Enterprise encourage innovation and experimentation.
Achieving results is prioritised over rigid structures and workflows.
You are never bored and always challenged.
Current and former personnel have noted the points below as negative features of Seefar's work environment and culture:
Collaborating with geographically dispersed teams requires flexibility and patience.
Working remotely can make you feel isolated and so requires you to invest time in communication.
Travel schedules can sometimes be heavy.
A high-growth phase means problem-solving as the Enterprise's systems evolve quickly.
It can be fast paced so you need to be productive and able to prioritise effectively.
An Excellent Candidate
Candidates who do not meet the minimum requirements will not be considered for this position.
Minimum requirements are as follows:
3 years professional experience as a trainer, with expertise in one or more of Seefar's themes
Hold an undergraduate degree
Have previous experience facilitating trainings
Computer literacy and access to the internet.
Complete fluency in oral and written English and Nigerian Pidgin English
Be based in Nigeria (Southern Region)
At least 3 years of community-based work experience in Nigeria.
Applicants must be highly organised, have the ability to prioritise and are highly productive. You are naturally responsive and are client focused, while also able to work autonomously. You are motivated by an Enterprise performance framework focused on social impact.
How to apply
On or before 6 November 2022, complete our online application form. Before you start, you should do the following:
Prepare a CV in Word or PDF format. You will upload this in our online application form.
In Word or PDF format, prepare an introductory letter that includes only the points below. You will upload this in our online application form.
2-3 paragraphs explaining your suitability for this role against the requirements in this job description.
1-2 paragraphs explaining what you have learned is a necessary attitude or approach when training individuals belonging to marginalised groups. What experiences taught you this?