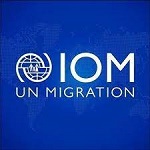 Position Title: Teleradiology Medical Assistant (2 vacancies)
Duty station: Manila (Global) Administrative Centre (MAC)
Job classification: UG
Type of Appointment: Special short-term, with possibility of extension
Closing date: 16 August 2022
Salary: Php 42,000 per month net of taxes (All-inclusive)
Context
Under the direct supervision of the International Radiologist the Teleradiology Unit, MAC and the overall administrative and technical supervision of the senior Global Radiology coordinator managing, in MAC.
Required Qualifications and Experience
Education
Completed university degree in Business Administration, Psychology, Science, Information Technology or any related field from an accredited academic institution with minimum two years of relevant work experience.
Completed High School degree with four years of relevant experience.
Experience
Relevant work experience in administrative, quality assurance, use of databases and software applications, and statistical record keeping capacity.
Experience with digital radiology and Teleradiology systems an advantage;
Experience in Migration health work, screening health assessments and eHealth/eMedical services an advantage.
Comprehensive computer skills in Microsoft Office especially Excel.
Good communication and customer service skill.
Advanced computer knowledge an advantage.
How to apply
Interested candidates are invited to submit their applications via IOM Philippines jobsite not later than 16 August 2022 with reference code DR 030-031/2022 – Teleradiology Medical Assistant.
For further information, please refer to: https://careersph.iom.int/vacancies/dr-030-0312022-dr-030-0312022-teleradiology-medical-assistant-2-vacancies-ungraded-manila
IOM welcomes applicants from qualified individuals, irrespective of their race, religion, skin, color, nationality, age, disability status, ancestry, sex, sexual orientation, gender identity or expression, marital status, family structure, mental health status, or any other characteristic.
Only shortlisted candidates will be contacted and an offer will be made following the confirmation of funding.