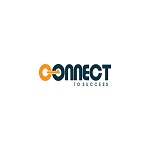 Technical Advice Connect LTD/GTE (TAConnect) is a non-profit organization registered in 2021 and based in Nigeria to bring innovative solutions to the provision of Technical Assistance (TA) services across Africa. TAConnect was established by the Bill and Melinda Gates Foundation (BMGF) to deliver tailored and cohesive support for states in Nigeria by strengthening their PHC systems and enhancing PHC service delivery. As an innovative platform, we respond to state TA priorities to promote sustainable improvements in state Primary Healthcare (PHC) systems' performance and increase uptake of Reproductive, Maternal, Newborn, Child, and Adolescent Health and Nutrition (RMNCAH+N) services.
Experience 9 – 10 years
Location Abuja
This job description (JD)/scope of work (SOW) sets forth the services to be provided by the Technical Specialist to Technical Advice Connect LTD/GTE (TAConnect), a non-profit organization registered in 2021 and based in Nigeria to bring innovative solutions to the provision of Technical Assistance (TA) services to states in Nigeria.
The Technical Specialist will be responsible for providing technical support to strengthen TAConnect' technical portfolio of RMNCH+N and PHC systems strengthening investments in Nigeria. He/She will provide technical support to the State/LGA RMNCH+N Technical Working Groups and TA providers across priority states on quality of care along the RMNCH continuum and PHC system strengthening initiatives.
Principal Duties and Responsibilities (Essential Functions):
Working with the technical director, provide technical support and expertise on high impact reproductive, maternal, newborn and child health (RMNCAEH+N) and PHC
systems strengthening interventions that are evidence-based, data driven and contextualized to the needs of states and at the National level as identified.
Provide technical assistance on the integration of these services into established service delivery systems at different levels of care in the State.
Provide technical support to TA providers and States to apply lessons learned, innovations and quality methods to ensure evidence-based practices are translated to
improved implementation of RMNCH+N quality of care interventions.
Provide technical support to the building of local capacity using proven training approaches and quality improvement methodologies.
Provide technical assistance to TA providers and States on capacity building as well as follow-up support and clinical mentoring as necessary for RMNCH+N.
Provide technical assistance and support to TA providers and States on PHC Systems Strengthening
Coordinate closely with TA providers, MNH TWG and SEMCHIC at the state level to foster community of practice on G-ANC/PNC.
Contribute to and coordinate with the monitoring and evaluation (M&E) team to ensure
that program objectives are attained in accordance with national and donor standards.
Represent TAConnect at technical meetings in relation to RMNCH+N and related technical areas as required.
Management
Contribute to annual work planning, annual reports, and other required technical reports.
Provide support on the timely, accurate and appropriate reporting of technical activities and results.
Advocate and ensure strong technical implementation consistent with FMOH RMNCH and WHO Guidelines, strategic directions, and global best practices.
Coordinate with the other members of the technical team to develop and implement feasible, evidenced based and contextualized state led approaches.
Perform other duties as assigned by the technical director.
Job Qualifications
Minimum of 9-10 years working experience in the areas of RMNCH, Nutrition, family planning and HSS.
S/he must be familiar with the reproductive, maternal, newborn and child health (RMNCH) community and PHC system in Nigeria. The Technical Specialist must be
intimately familiar with the context in Nigeria and have in-country experience with donor programs. Additional qualifications include:
A Medical doctor or Experienced Nurse or Midwife or any other closely related health care professional; specialization in Public Health and other health related courses will be an advantage.
Previous experience working on an international donor funded RMNCH & HSS projects will be an added advantage.
Familiarity with the FMOH, SMOH structures and functions especially as it relates to MNCH and HSS is highly desirable.
Demonstrated expertise in working directly with government officials and policy makers in RMNCH.
Experience working with partners, organizations, and institutions.
Strong verbal, listening, writing, and intrapersonal skills essential for effective coordination among several institutions and staff involved in a broad range of activities
Strong ability to multi-task will be highly desirable.
Fluent in English, (written and oral communication) and any local language.
Willingness to travel throughout Nigeria as necessary.
Supervision
The Technical Specialist will report directly to Technical Director.
Working Conditions/Duration of Assignment
This is a long-term position for the life of the contract based in Abuja, Nigeria.
Method of Application
Qualified candidates should apply by sending their comprehensive CV, Cover Letter and Portfolio as a single document (PDF or Doc or Docx.) to info@taconnect-ng.org using the
Job Title "Technical Specialist" as the subject. All applications should be sent on or before 20 th November 2022. TAConnect will only contact candidates that are successful at this pre- qualification stage. More information about TAConnect can be found on the TAConnect website: https://www.taconnect-ng.org