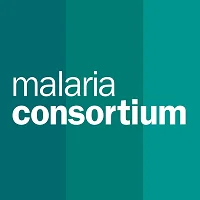 Malaria Consortium is one of the world's leading non-profit organisations specialising in the comprehensive prevention, control and treatment of malaria and other communicable diseases among vulnerable and under privileged populations. We increasingly find our work on malaria can be effectively integrated with other similar public health interventions for greater impact and therefore expanded our remit to include child health and neglected tropical disease interventions.
We are recruiting to fill the position below:
Job Title: Technical Director – REACH Project
Location: Nigeria
Employment Type: This is a fixed term contract for the period of 5 years
The Position
The Technical Director will bear primary responsibility for the technical excellence of activity implementation.
S/he will work with the project director in providing technical leadership and oversight of the programme.
S/he will ensure that the project activities are of high quality and adhere to PMI technical guidance and latest global policies and practices.
We are looking for individuals who have a passion for making a difference in the lives of people around the world.
Requirements
The successful candidate will have:
Essential:
Medical / Clinical Degree and a Master's Degree or Higher in Public Health, or other related area.
Substantial experience in global health with a focus on malaria control and elimination
Experience at senior level in a technical role which involves working closely with national government counterparts
Extensive experience of working with USAID/PMI or CDC funded projects
Demonstrated capacity to operate within the malaria international community and function as a leader on matters of malaria case management and drug-based prevention in developing countries.
Senior leadership experience in an international NGO, academic institution, multilateral agency or relevant private sector business
Strategy development and implementation experience at regional or global levels
Strong experience in mentoring senior, high-calibre technical staff
Demonstrable experience of representation at government-agency level on behalf of an organisation.
Demonstrated experience building capacity of National Malaria Control Programs in sub-Saharan Africa.
Ability to travel internationally – at least 30% of the time.
Excellent verbal and written English.
Desirable:
Experience living and/or working in Sub-Saharan Africa
Significant experience of writing/reviewing proposals targeted at major government development partners and foundations
Demonstrable experience of working alongside WHO and other multilateral agencies in the international health arena
Strong network amongst national malaria control programmes and their development partners
Extensive experience in health systems strengthening
Experience communicating technical content through social media.
Salary
Competitive.
Application Closing Date
15th November, 2022.
How to Apply
Interested and qualified candidates should:
Click here to apply online
Note: This role is conditional of Malaria Consortium securing funding for this role.