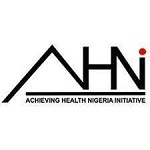 Achieving Health Nigeria Initiative (AHNi) is an indigenous non-governmental organization that promotes socio-economic development by supporting a broad range of global health interventions, education and economic initiatives in Nigeria. AHNi is an allied organization to Family Health International (FHI360) with co-existing and mutually supportive interest in advancing the collective goals of the people and communities served. AHNi currently has its headquarters in Abuja, Nigeria.
To strengthen our operations and interventions in the country, we are seeking qualified candidates for the position below:
Job Title: Technical Assistant – Triage Nurse
Locations: Anambra, Taraba
Job Category: Fixed Term
Job Description
Will provide comprehensive triage (in-clinic and/or mobile) and clinical assessment service to clients resulting in safe and appropriate clinical decisions that reflect their healthcare needs.
Facilitate the triage process using clinical knowledge and appropriate interpersonal skills, demonstrating empathy and understanding.
He/she will initiate appropriate nursing interventions (e.g., first aid and emergency interventions) to improve client outcomes and secure the safety of clients and clinic staff and make recommendations for care utilizing approved SOPs and protocols.
Ensure continuous reassessment and management of clients who are in the community commensurate with their condition and time frames determined by the assigned care category, schedule client appointments for routine or follow-up care and treatment and where referrals for other healthcare services are necessary, support arrangements for the appropriate service via the appropriate referral system.
Also, the Triage Nurse will provide accurate healthcare information and self-care/health improvement advice to meet the holistic and therapeutic requirements of the clients and provide appropriate education to clients regarding medical terms and procedures.
Minimum Recruitment Standard
A Degree in Nursing / Midwifery.
A post graduate degree in Public Health is an advantage
Robust clinical experience in HIV/AIDS care and treatment.
Experience in providing Key Population services and or comprehensive Reproductive Health services (2years + preferable).
Excellent grasp of clinical issues and current literature in HIV/AIDS and SRH.
Excellent interpersonal skills.
Fluency in written and spoken English.
Ability to communicate in local dialect.
Application Closing Date
2nd August, 2022.
Method of Application
Interested and qualified candidates should forward a Suitability Statement (Application) and Resume (CV) as a single MS Word document to: [email protected] using the Job Title and Location as the subject of the mail.
Click here for more information
Note
Only applications sent electronically (i.e., by e-mail) with the job title and location clearly indicated as the subject of the mail will be considered and only shortlisted candidates will be contacted.
AHNi is an Equal Opportunity Employer.
Disclaimer: AHNi does not charge Candidates a fee for a test or interview.