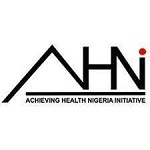 Achieving Health Nigeria Initiative (AHNi) is an indigenous non-governmental organization that promotes socio-economic development by supporting a broad range of global health interventions, education and economic initiatives in Nigeria. AHNi is an allied organization to Family Health International (FHI360) with co-existing and mutually supportive interest in advancing the collective goals of the people and communities served. AHNi currently has its headquarters in Abuja, Nigeria.
To strengthen our operations and interventions in the country, we are seeking qualified candidates for the position below:
Job Title: Technical Assistant – Key Population
Location: Anambra
Job Category: Fixed Term
Job Description
Will contribute to the development of data collection tools for KPs (HTS, ART and Prevention for Positives). Ensure effective mobilization /sensitization of the respective communities of assignment on HIV/AIDS and prevention among key population, work in each zone/cluster to provide HTS and support the HIVST for the KP subgroup and ensure provision of HIV Testing Services (HTS) for all KPs in the community.
Also, he/she will ensure enrolment and ART initiation of all identified KPs, provide treatment education, adherence counselling and support to all KPs who tested positive, elicit and document contacts of all positive KPs and maintain a log of all clients reached during outreaches, keeping comprehensive records of all interventions.
Minimum Recruitment Standard
HND, BSc in a Medical field or Biological Sciences with 2 to 5 years post-NYSC experience in Program/project management.
Possession of a post-graduate degree in a related field is an added advantage.
A minimum of 2 years post-NYSC relevant experience in Program or Project Management of Public Health programs.
Good knowledge of Report Writing, activity budgeting, activity tracking with set timelines.
Ability to multitask and set priorities to deliver on urgent tasks.
Good written and oral communication skills.
Familiarity with Nigerian public sector health system and NGOs is highly desirable.
Application Closing Date
2nd August, 2022.
Method of Application
Interested and qualified candidates should forward a Suitability Statement (Application) and Resume (CV) as a single MS Word document to: [email protected] using the Job Title and Location as the subject of the mail.
Click here for more information
Note
Only applications sent electronically (i.e., by e-mail) with the job title and location clearly indicated as the subject of the mail will be considered and only shortlisted candidates will be contacted.
AHNi is an Equal Opportunity Employer.
Disclaimer: AHNi does not charge Candidates a fee for a test or interview.