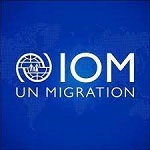 Open to Internal and External Candidates
Position Title
:
Senior Monitoring and Evaluation Assistant
Duty Station
:
San Salvador, El Salvador
Classification
:
General Service Staff, Grade G6
Type of Appointment
:
Special Short Term Contract – G6
Graded, SST 6 months – With Possibilities of extension
Estimated Start Date
:
As soon as possible
Closing Date
:
November 26, 2022
Reference Code
:
SVN2022/013 SV
Established in 1951, IOM is a Related Organization of the United Nations, and as the leading UN agency in the field of migration, works closely with governmental, intergovernmental and non-governmental partners. IOM is dedicated to promoting humane and orderly migration for the benefit of all. It does so by providing services and advice to governments and migrants.
IOM is committed to a diverse and inclusive environment. Internal and external candidates are eligible to apply to this vacancy. For the purpose of the vacancy, internal candidates are considered as first-tier candidates.
Context:
IOM, in coordination with the Salvadoran government, invested in immediate post-arrival assistance and receptions centers to deliver a dignified return and to facilitate initial steps to reintegrate returnees into communities. However, further actions are required at the community level to facilitate a successful reintegration. To address the needs of the Government of El Salvador, and based on previous investments from the Government of Japan in the Eastern Region of the country, IOM proposed a project to enhance potential and returning migrant youth capabilities to improve their livelihood under a human security paradigm by providing market-driven vocational/entrepreneurship training, as well as upgrading education facilities to provide effective learning environments.
Under the primary supervision of Program Manager of the Reporting and Project Development Unit and the Secondary supervision of the Project Coordinators, the incumbent will be responsible to carry out the below activities:
Core Functions / Responsibilities:
Elaborate quarterly and semesterly narrative and financial reports, as well as weekly updates and other requests of information, in coordination with the Program Manager.
Monitor the timely execution of the workplan for the project and completion of the results framework, in coordination with the Program Manager.
Collect, verify, and analyze the data on the indicators agreed in the Project Results Matrix for project management and reporting requirements.
In close coordination with the Project Manager, organize on a regular basis team meeting to review planned progress against actual progress.
Coordinate base line and end line data collection activities on the target population to assess the project´s result and impact.
Prepare up-to-date information on the project activities to assist in the elaboration of communication materials, press notes, information inquiries from the media and public events in Coordination with the Public Information Unit.
Explore and apply new data visualization techniques to increase data insight and visibility related to the project activities for internal use and external communication.
Support, in close coordination with the Information Management Unit, data collection and research activities related to the labor market in Eastern El Salvador.
Organize workshops and trainings on information management tools and reporting needs.
Participate in the recruitment process of consultants; monitor the work of consultants and contractors in accordance with IOM procedures and regulations.
Maintain effective relationships with relevant stakeholders such as national government counterparts, implementing partners, civil society organizations, UN agencies and private sector entities.
Ensure a gender-based and human rights approach in all project´s operations.
Maintain regular communication and coordination with the Program Manager to revise progress on project implementation, tackle challenges and identify urgent operational solutions.
In coordination with the Program Manager and Chief of Mission, participate in relevant seminars, conferences, UN meetings and inter-institutional task forces.
Perform such other duties as may be assigned.
Required Qualifications and Experience
Education and Experience
University degree in International Relations, International Development, Political Science, Statistics or other related degree from an accredited academic institution with four years of relevant professional experience, preferably in Evaluation and Monitoring or similar roles.
High School Certificate with six years of relevant professional experience.
Good management of data processing programs: Excel, Word, Power Point, Access, as well as other programs from the Office suite or other systems.
Experience with statistical, database, and design software (eg, STATA, SPSS, Access, Publisher, and / or InDesign) will be an asset.
Work experience with international cooperation and international humanitarian organizations.
Knowledge of the M&E requirements of the UN, USAID and other donors will be an advantage.
Previous experience in immigration and / or development will be an advantage
Skills
Thorough knowledge of English and Spanish – Strong interpersonal and communication skills; – Attention to detail and ability to organize; – Self-motivated, objective driven and able to use own initiative and work with minimum supervision; – Computer/software literate with good knowledge in Microsoft Office and Adobe Acrobat;
Languages
Fluency in Spanish and English (oral and written)
Required Competencies
Values
Inclusion and respect for diversity respects and promotes individual and cultural differences; encourages diversity and inclusion wherever possible. – Integrity and transparency: maintain high ethical standards and acts in a manner consistent with organizational principles/rules and standards of conduct. – Professionalism: demonstrates ability to work in a composed, competent and committed manner and exercises careful judgment in meeting day-to-day challenges.
Managerial Competencies- behavioural indicators level 2
Leadership: provides a clear sense of direction, leads by example and demonstrates the ability to carry out the organization's vision. Assists others to realize and develop their potential. – Empowering others & building trust: creates an atmosphere of trust and an enabling environment where staff can contribute their best and develop their potential. – Strategic thinking & vision : works strategically to realize the Organization's goals and communicates a clear strategic direction.
How to apply
HOW TO APPLY:
External Candidates that comply with the profile will need to send the Resume and a letter of interest to iomsalhr@iom.int by by November 26 , 2022 at the latest, referring to this advertisement.
IMPORTANT:
Any offer made to the candidates in relation to this vacancy is subject to funding confirmation.
Appointment will be subject to certification that the candidate is medically fit for appointment, accreditation, any residency or visa requirements, and security clearances.
KEEP IN MIND:
The motivation/cover letter should be a maximum of 1 page long and in English. It should state the position(s) you are applying for
The CV should be a maximum of 2 pages long and in English.
Only the applications that comply with the required profile will be taken into consideration.
Those applications received after the due date or the ones that don't include the name of the position, will not be considered.
This vacancy is open for local staff or international staff with legal permit to work in the Country.
The attachment shouldn't weight over 2 MB.
Posting period:
From 8.11.2022 to 26.11.2022