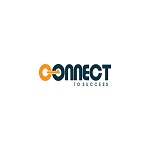 Technical Advice Connect LTD/GTE (TAConnect) is a non-profit organization registered in 2021 and based in Nigeria to bring innovative solutions to the provision of Technical Assistance (TA) services across Africa. TAConnect was established by the Bill and Melinda Gates Foundation (BMGF) to deliver tailored and cohesive support for states in Nigeria by strengthening their PHC systems and enhancing PHC service delivery. As an innovative platform, we respond to state TA priorities to promote sustainable improvements in state Primary Healthcare (PHC) systems' performance and increase uptake of Reproductive, Maternal, Newborn, Child, and Adolescent Health and Nutrition (RMNCAH+N) services.
Experience 3 years
Location Abuja
This job description (JD)/scope of work (SOW) sets forth the services to be provided by the Subaward Management Analyst to Technical Advice Connect LTD/GTE (TAConnect), a non-profit organization registered in 2021 and based in Nigeria to bring innovative solutions to the provision of Technical Assistance (TA) services to states in Nigeria.
The Subaward Management Analyst is responsible for supporting the Subaward Manager in managing the operational aspects of sub awards solicited and issued by TAConnect. S/he will work under the TAConnect Subaward Manager and will work closely with other TAConnect staff.
Principal Duties and Responsibilities (Essential Functions):
Sub Awards Management:
Participate in the development of the overall programmatic strategy and the strategy for the subawards program, which includes both grants and subcontracts.
Participate in the design of new initiatives that require partnership strategies and manage the relationships with prospective partners.
Maintain the online Subaward Management workflow process and document repository update the system, tools, and workflows as necessary.
Administer competitive processes in accordance with the TAConnect Subaward Manual that clearly defines and communicates steps for selecting, negotiating, and awarding sub awards.
Support the Subaward Manager in the review of subaward applicants' budgets and budget narratives for completeness, cost realism and compliance with budget requirements.
Support the pre-award financial review and other due diligence of apparently successful applicants.
Work closely with sub-recipient organizations to ensure they are complying with the terms, conditions, deliverables, and expectations of their subaward agreements.
Visit sub-recipients and produce regular monitoring visit reports.
Follow up on all subaward compliance issues and audits and document resolutions.
Maintain subaward files in accordance with the applicable policies and procedures.
Process sub-recipient payments and reconcile sub award financial tracking to general ledger reports.
Support the sub award financial close-outs, including ensuring that all requirements of the sub award agreement have been met and that sub award funds have been properly settled.
Support the program team with assessing sub-recipient organizational needs, so that the sub award process strengthens the ability of local NGOs/CSOs to meet world-class standards.
Partnership & Partner Capacity Building:
•Support in providing strategic program guidance and technical support for subaward capacity building through provision of support to partner organizations as required and in
coordination with the relevant program team.
Support in the conduct of the capacity assessment of identified organizations using TAConnect's MCAT tool and using findings, support partner organizations to create
capacity development plans.
Refine organizational development tools and recommend best approaches for partner capacity development based on existing TAConnect knowledge and experience.
Deliver training to build partner capacity and technical competencies.
Support peer-to-peer knowledge sharing and peer mentorship opportunities, including field site visits and learning events.
Provide technical guidance to develop/strengthen the partner organization's administrative and financial management systems and structures.
Work closely with consortium-level sub-recipient organizations to ensure they are managing subawards in accordance with their agreements.
Compliance:
Ensure that sub awards are executed in alignment with the prime award agreement and the applicable donor regulations, staying abreast of changes in the regulatory environment
related to donor/grant compliance.
Work with program teams to ensure that program activities are designed to be compliant while facilitating the achievement of the program objectives.
Prepare and maintain internal and donor compliance-related reports.
Support leadership and direction concerning any grant or subcontract functions needed for the program's success and to provide input on program functions.
Provide regular compliance guidance and consultations to sub-recipients on a demand- driven basis.
Job Qualifications
Bachelor's degree or equivalent in relevant field Social science, Management, finance required
At least 3 years of relevant field or management experience of complex, multi- dimensional programming including administering small subawards in an international environment.
At least 2 years' experience in grants & sub-grant management is required. Understanding of multiple donor compliance frameworks is strongly preferred including but not limited to the Bill and Melinda Gates Foundation, USAID, DFID and / or EU regulations preferred.
Demonstrated experience and skill with administrating solicitations for sub awards, assessing potential sub-recipients and the proven ability to oversee a team that is responsible for monitoring sub-recipients.
Strong organizational, multi-tasking, and prioritization skills.
Excellent oral and written English skills required.
Advanced computer skills in MS Office programs, particularly Excel.
Ability to work effectively with an ethnically diverse team in a sensitive environment.
Supervision
The Subaward Management Analyst will report directly to Subaward Manager.
Working Conditions/Duration of Assignment
This is a long-term position for the life of the contract based in Abuja, Nigeria.
Method of Application
Qualified candidates should apply by sending their comprehensive CV, Cover Letter and Portfolio as a single document (PDF or Doc or Docx.) to info@taconnect-ng.org using the
Job Title "Subaward Management Analyst" as the subject. All applications should be sent on or before 20 th November 2022. TAConnect will only contact candidates that are successful at this pre-qualification stage. More information about TAConnect can be found on the TAConnect website: https://www.taconnect-ng.org