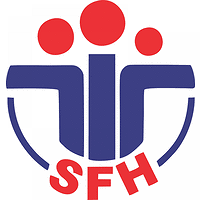 Society for Family Health is one of Nigeria's largest non-governmental organisations. Founded in 1985 by three eminent Nigerians: Professor Olikoye Ransome-Kuti, Justice Ifeyinwa Nzeako, Pharmacist Dahiru Wali and Phil Harvey.
Experience 3 years
Location Borno , Kano , Yobe
Job Description
We are looking for talented people with a track record of high performance and passion for providing healthcare for their community to join our vibrant workforce under our Integrated Child Health and Social Service Award (ICHSSA 3) project currently being implemented in Northern Nigeria to improve the quality of life of HIV/AIDs positive children.
Job Profile
The post of Strategic Information Officer will be to Strengthen Data Quality Assurance System for the project, provide onsite support for the implementation and updates of the existing MIS systems used by ICHSSA3 and CSOs comprising NOMIS and DATIM & Maintain an inventory of data collection and monitoring visits to partners on a regular basis to monitor M&E systems.
Job Role
The successful candidate will perform the following functions:
Strengthen Data Quality Assurance System for the project.
Identify the needs and Provide technical supports on data management system, and M&E for partners' organization.
Conduct M&E trainings to staff and partners on M&E Systems and data analysis in liaison with Implementing Partners
Ensure data management related training and capacity needs are identified systematically and communicated to SI Advisor & Director
Supervise all aspects of programme monitoring by periodic data collection, data verification and data analysis from partners
Responsible for supporting and coordinating the community quality improvement team.
Ability to use project data and evidence base initiatives to coordinate CQI activities in all project implementing sites.
Responsible for coordinating CQI learning session &deliver results within agreed timelines.
Ensure documentation, Reporting, Knowledge Sharing and Effective Feedback Mechanism:
Coordination of response, monthly, quarterly, biannual, and annual reviews and reports as required.
Ensure dissemination of program information to communities, children, and other stakeholders through a regular feedback mechanism
Work with field teams to collect information on potential case studies and success stories
Provide onsite support for the implementation and updates of the existing MIS systems used by ICHSSA3 and CSOs comprising NOMIS and DATIM – and this will include but not limited to onsite installation, set up, data entry procedures and data transmission:
Provide support for collation and processing of NOMIS data reports and other related reports from the CSOs'
Oversee the development of the NOMIS working with the SI Director and any external consultant engaged for this process
Conduct collection of GIS coordinates of project site locations and the development of service maps
Provide technical support for the design and content development for electronic information systems (LAMIS, NOMIS, Referral Database, PDA applications and any other OVC software or database tools) used for and improving M & E.
This function will include assisting the software programming team in developing actual logic statements for the coding of needed indicators and software business rules where necessary and checking that all software development is done according to already established standards and procedures.
Conduct assessments of health informatics environments, synthesize pertinent information, identify implications for planning and development, and provide recommendations to management.
Oversee and perform routine monitoring visit to project sites operating electronic information systems.
Maintain an inventory of data collection and monitoring visits to partners on a regular basis to monitor M&E systems:
Follow up with CSOs to ensure they participate in the data quality assessment, understand the recommendations for remedial action, and comply with those recommendations.
 Development of electronic data entry questionnaires using the inform builder/kobo or any other data collection tool during periodic surveys and data analysis using appropriate statistical package.
Qualifications / Experience
A Bachelor's Degree in Demography, Public Health, Health planning, Epidemiology, or Biostatistics / Statistics is required for this role.
Must have a minimum of 3 years of progressive experience in monitoring and evaluation, with at least a minimum of 2 years' experience in M&E on OVC project funded by PEPFAR/USAID
Must possess the ability to conduct capacity building through training, on the job coaching and mentoring
Must possess the ability to analyses and interpret both quantitative and qualitative data to inform programming.
Must possess the Knowledge of NOMIS, DATIM, APPR, DHIS database software
Conversant with USAID MER indicators, and national OVC M&E and DCT tools
Expert in quality improvement, especially community quality improvement.
Data Analysis and creating of visualizations, and ability to use data to determine key MER indicators.
A candidate who has worked on an OVC project within Nigeria
Worked on HIV, TB treatment programs.
Skills and Competencies required:
Strong analytical skills
Conversant with USAID Financial Management and Compliance skills
Conversant with accounting software applications
Ability to navigate data analytic software
Strong advance excel Knowledge
Good Oral Communication, Interpersonal and Leadership Skills
Creativity/Innovation and Result Oriented
Ability to work under pressure
Demonstrated ability to manage consortium team performance.
Compensation & Benefits
The compensation package for this position is designed to attract, motivate, and retain talented individuals.
Method of Application
Interested and qualified? Go to Society for Family Health (SFH) on sfhnigeria.simplicant.com to apply