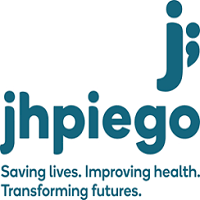 What are we aiming at?" That's the question our first president, Daniel Coit Gilman, asked at his inauguration in 1876. What is this place all about, exactly? His answer: "The encouragement of research . . . and the advancement of individual scholars, who by their excellence will advance the sciences they pursue, and the society where they dwell." Gilman believed that teaching and research go hand in hand-that success in one depends on success in the other-and that a modern university must do both well. He also believed that sharing our knowledge and discoveries would help make the world a better place. After 140 years, we haven't strayed from that vision. This is still a destination for excellent, ambitious scholars and a world leader in teaching and research. Distinguished professors mentor students in the arts and music, humanities, social and natural sciences, engineering, international studies, education, business, and the health professions. Those same faculty members, and their colleagues at the university's Applied Physics Laboratory, have made us the nation's leader in federal research and development funding every year since 1979. That's a fitting distinction for America's first research university, a place that revolutionized higher education in America.
Experience 3 – 5 years
Location Niger
Overview
The State Finance & Admin. Officer will provide support in the implementation of financial and administrative systems in Jhpiego's field offices. Review, make necessary recommendations and implement policies and procedures for the general operation of the organization and its related activities.
Responsibilities
Finance
Preparing state level annual budgets and quarterly financial forecasts.
Ensure compliance with JHPIEGO's financial management systems and internal controls in the field office
Support in preparing periodic budget updates and burn rates to State Teal Leader and other staff
Prepare periodic donor reports for assigned projects and awards
Ensure all financial transactions are in accordance with generally accepted accounting principles, and that transactions are correctly entered into QBs accounting system.
Support in ensuring that all statutory deductions are remitted at the various government agencies in the state
Support the finance manager in preparing and consolidating periodic financial reports and respond to all financial queries from headquarters in Baltimore.
Lead document retention protocols in state offices and in line with donors and organization policies
Administration
Ensure all procurements in the field office are in line with Jhpiego's and donor procurement policies.
Ensure documentation for the procurement of all goods and services are completed and available for audit trail.
Ensure state offices administration processes run smoothly to support effective and efficient program implementation.
Responsible for the accurate recording and maintenance of all Jhpiego Nigeria and donor assets located in the state office
Provide and ensure that all logistics requirements are available for the smooth running of state office and program activities.
Ensure that all shipments received in the state office are properly recorded in the electronic inventory register on time, and ensure that appropriate program staff and the State Team Leader is informed of the arrival of each shipment.
Required Qualifications
Degree in Accounting, Finance, Business Administration or its recognized equivalent
Masters degree in Accounting or professional qualification (CPA, ACCA or recognized equivalent) will be an advantage
Minimum of 3-5 years relevant experience in finance or accounting.
Knowledge of institutional donors (USAID/CDC etc.) regulations, procedures and requirements a plus.
Knowledge, Skills and Abilities
An understanding of maintenance of ledger entries, books keeping skills and bank
Computers skills including use of spreadsheets and/or accounting packages
Knowledge of Generally Accepted Accounting Principles, GAAP.
Financial and computer skills – working knowledge of database applications, word processing and Excel, as well as experience with accounting software
Excellent organizational skills, detail-oriented and high degree of accuracy;
Strong analytical skills and sound judgment.
Excellent interpersonal skills to effectively interact with all levels of staff and partners.
Good oral and written communication skills to effectively communicate findings and analyses
Be cooperative, hardworking, flexible & dependable.
Be of high integrity and have a sense of confidentiality
Be willing to take on extra responsibilities in order to achieve the goals/objectives set by the organization
Capability to develop and implement effective strategies and tactics for accomplishing assigned duties
Ability to work independently and as a member of a team.
Be self-motivated, proactive and have a positive attitude to work requiring minimum supervision.
Knowledge of USAID regulations would be an added advantage.
Previous experience with nonprofit organization will be an added advantage.
Nigerian nationals are strongly encouraged to apply.
Monthly Salary Range
NGN638,531.42 – NGN 694,147.33
Method of Application
Interested and qualified? Go to Jhpiego – John Hopkins University on jobs-jhpiego.icims.com to apply