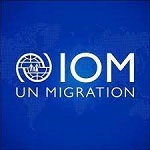 Position Title: Sr. Radiologic Technology Assistant (VN 078/2022)
Duty station: Manila (Global) Administrative Centre (MAC)
Job classification: General Staff/ G-7
Type of Appointment: Fixed term, one year with possibility of extension
Salary: Php 873,739.00 per annum net of taxes
CONTEXT:
IOM Migration Health department performs health assessment to Migrants resettling to different countries. Chest radiography is one of main components of health assessment programmes for migrants and is the main criteria for further laboratory examinations for diagnosis of pulmonary tuberculosis. The IOM Global Teleradiology and Quality Control Centre, based in Manila, Philippines, works on two major categories of work, Global radiology support and Teleradiology programs aiming to standardize IOM radiological procedures and optimize the quality of Radiology service in migrants health assessment field operations and provides support to both IOM and non-IOM panel clinics.
Under the overall supervision of the Global Radiology Coordinator and the direct supervision of the International Radiologist , the IOM Global Teleradiology QC Center, Manila (Global) Administrative Center, the incumbent will be responsible and accountable for assisting the Radiographic QC/QA measures and technical support to the IOM radiography units in the field different missions worldwide.
REQUIRED QUALIFICATIONS AND EXPERIENCE
EDUCATION
Completed University Bachelor's degree in the Radiologic Technology from an accredited academic institution with five years of relevant professional experience.
Master's degree in Public Health, Administration, Management, or related fields is an advantage.
EXPERIENCE
Experience and knowledge on the radiographic techniques, radiation protection and radiographic standards, with demonstrated ability to take good quality chest radiography, especially chest radiography,
Experience in Management and coordination, especially of radiography units, with ability to supervise staff,
Knowledge and skill in using digital radiography systems, PACS, and teleradiology system.
Experience in conducing training, preparing guidelines, and training material
Experience in Quality control and assessment of radiographic units.
Experience and knowledge in digital radiography and Teleradiology systems,
Good writing, communication and negotiation skills, with ability to work under minimal supervision
Competence with computers, with proficient in a Microsoft Office environment, including Microsoft Excel, Word, PowerPoint, using databases and software, and comfort in learning new software.
Previous work experience in an international organizations and companies, and knowledge in Migration health work, screening health assessments services an advantage.
Experience and skill in data analysis and writing reports is an advantage.
How to apply
Interested applicants may send their applications no later than 22 November 2022.
For further information, please refer to: https://careersph.iom.int/vacancies/vn-0782022-vn-0782022-sr-radiologic-technology-assistant-g-7-manila-global-administrative
IOM welcomes applicants from qualified individuals, irrespective of their race, religion, skin, color, nationality, disability status, ancestry, sexual orientation, gender identity or expression, marital status, family structure, mental health status, or any other characteristic.
Only shortlisted candidates will be contacted.