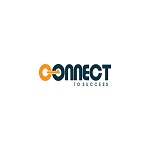 Technical Advice Connect LTD/GTE (TAConnect) is a non-profit organization registered in 2021 and based in Nigeria to bring innovative solutions to the provision of Technical Assistance (TA) services across Africa. TAConnect was established by the Bill and Melinda Gates Foundation (BMGF) to deliver tailored and cohesive support for states in Nigeria by strengthening their PHC systems and enhancing PHC service delivery. As an innovative platform, we respond to state TA priorities to promote sustainable improvements in state Primary Healthcare (PHC) systems' performance and increase uptake of Reproductive, Maternal, Newborn, Child, and Adolescent Health and Nutrition (RMNCAH+N) services.
Experience 5 years
Location Abuja
This job description (JD)/scope of work (SOW) sets forth the services to be provided by the Specialist, Business Development to Technical Advice Connect LTD/GTE (TAConnect), a non-profit organization registered in 2021 and based in Nigeria to bring innovative solutions to the provision of Technical Assistance (TA) services to states in Nigeria.
The Specialist, Business Development will assist in proposal development, including managing high-quality programme design and proposal development (technical & financial) to attract new partnerships with client/donors and contributing to proposal writing. The Specialist, Business Development will also coordinate support for fundraising activities, donor management and ensure compliance. He/she will ensure adherence to TAConnects' corporate and field office policies, donor regulations.
Principal Duties and Responsibilities (Essential Functions):
Conduct research and fundraising activities, develop and submit timely donor proposals.
Review solicitations/calls for funding and contribute to the implementation of TAConnects's business strategy, growth by identifying and pursuing new partnership opportunities with institutional donors (government and inter-governmental award issuing organizations, as well as foundations, private sector, and other awarding non- governmental organizations), providing relevant templates and guidance, communicating donor requirements, and ensuring collaboration with all relevant teams
Establish and nurture collaborative relationships with clients, partners, consultants and other stakeholders and contribute to formation and development of meaningful partnerships.
Work closely with the KMC team to help raise TAConect's profile and drive business growth. Represent TAConect at local industry forums, peer groups, market development events, seminars, conferences, etc
Support the tracking of program indicators, measure performance against benchmark/targets and track trends of project performance.
Provide support to TAConect's Strategic Planning process, where required/or assigned.
Participate in work plan development and update and ensure outputs are aligned with PMP indicators
Ensure key decision-making processes are followed through the Bid Development cycle. Make recommendations to approvers, based on a thorough assessment of opportunities against key criteria (financial considerations, strategic fit, etc)
Develop relationships with potential consortium partners to establish synergy and opportunities to work together, securing input from the Executive Director, Strategic
Engagement Director, Technical/Program and Operations leadership.
Lead and coordinate a contract mobilization process of successful bids and meeting/s with relevant staff (technical advisors and country teams)
Integrate inputs from technical experts and staff into a narrative report that clearly conveys winnable proposal output, in compliance with all donor instructions and
requirements. Identify and address gaps in the program proposal design and complete the proposal risk assessments
Serve as a lead or support writer on proposals, contributing both technical and non- technical content. Collaborate with the proposal team to incorporate the suggestions of proposal reviewers. Format and edit proposals and ensure a high-quality final product
Train and mentor TAConect's staff, as needed, to improve their skills in proposal development, marketing, and representation to donor and partner organizations
Respond effectively to information requests from donors and/or fundraising teams, maintaining a clear record of accepted with or rejected opportunities
Perform all other tasks as assigned by the Strategic Engagement Director
Job Qualifications
Bachelor's degree in a Science/Social Science, Business Administration, Project Management, or a related field. Master's Degree or Advanced Professional Diploma will be added advantage
Minimum 5 years work experience, with at least 3 years related experience in core project management/implementation, writing and/or developing proposals in response to solicitations from donors, in international donor-funded development projects or an INGO and knowledge of some technical areas such as humanitarian assistance, health, nutrition, protection, education, livelihoods or water, sanitation and hygiene (WASH).
Professional experience in business-to-business and institutional sales within the healthcare or pharmaceutical sectors or any other sector will be added advantage
Experience writing reports or proposals for donors, including institutional donors (i.e. government agencies such as FCDO, USAID, multilateral donors such as Global Fund,
World Bank, EU etc.) and conceptualizing ideas for graphics that convey key information and in negotiating business and management arrangements for bids with partner organizations
Experience in budget building and ensuring compliance with an organization's internal finance policies and client requirements.
Demonstrated ability to work collaboratively and effectively with large teams and to communicate clearly
Ability to consistently meet multiple deadlines and willingness to travel up to 30% of the time within Nigeria
Experience creating and delivering sales presentations using PowerPoint slide decks.
Proficiency in Microsoft Office especially Microsoft Word, Excel, and PowerPoint.
Strong written and spoken communication skills in English, and any other local languages like Hausa, Igbo, and/or Yoruba.
Supervision
The Specialist, Business Development will report directly to Strategic Engagement Director, with dotted reporting to the Director of Finance and Operations, Technical Director, and Senior Program POCs.
Working Conditions/Duration of Assignment
This is a long-term position for the life of the contract based in Abuja, Nigeria.
Method of Application
Qualified candidates should apply by sending their comprehensive CV, Cover Letter and Portfolio as a single document (PDF or Doc or Docx.) to info@taconnect-ng.org using the
Job Title "Specialist, Business Development" as the subject. All applications should be sent on or before 20 th November 2022. TAConnect will only contact candidates that are successful at this pre-qualification stage. More information about TAConnect can be found on the TAConnect website: https://www.taconnect-ng.org