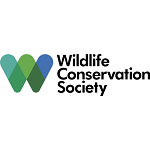 The Wildlife Conservation Society is an international NGO headquartered at Bronx Zoo in New York City working to save wildlife and wild lands and to meet global challenges in over 50 countries in Africa, Asia, the Americas and the world's oceans. The Africa Program is the largest of WCS's field programs, with approximately 1,100 staff in 12 country programs focused across four major regions (Central Africa, Sudano-Sahel, East and Southern Africa, and Madagascar and Western Indian Ocean).
Our MISSION is to save wildlife and wild places worldwide through science, conservation action, education and inspiring people to value nature. Our VISION is a world where wildlife thrives in healthy lands and seas valued by societies that embrace and benefit from the diversity and integrity of life on earth. Our GOAL is to conserve the world's largest wild places in 16 priority regions, home to more than 50% of the world's biodiversity. Our VALUES are Respect, Accountability and Transparency, Innovation, Diversity and Inclusion, Collaboration, Integrity.
We are recruiting to fill the position below:
Job Title: Social Safeguards Manager
Location: Calabar, Cross River
Employment Type: Full-time
Reports To: Country Director
Start Date: December 2022
Purpose
The purpose of this position is to oversee the successful implementation and management of WCS's Social Safeguards mechanisms and policies in its Nigeria country program.
The Social Safeguards Manager (the Manager) will provide general social safeguards support in all operations in Cross River National Park (CRNP), Yankari Game Reserve (YGR), the Mbe Mountains and Afi Mountain Wildlife Sanctuary (AMWS) to ensure effective engagement with and safeguarding of local communities.
A primary responsibility for the Manager will be the oversight and management of the Grievance Redress Mechanism (GRM) at each site while ensuring proper training and mentoring of GRM officers nominated in each of those different sites.
The Manager will report to the Nigeria Country Director and work closely with the leadership teams of CRNP, YGR, Mbe Mountains and AMWS. He/she will also work closely with the Regional Social Safeguards Coordinator (based in Kigali).
The Managerwill be based in Calabar, with frequent visits to CRNP, YGR, the Mbe Mountains and AMWS. Candidates will need to clearly demonstrate they have the necessary experience, skills, and mindset with which to operate effectively in this complex environment.
Responsibilities
Grievance Redress Mechanism:
The Grievance Redress Mechanism (GRM) is designed to understand, manage, monitor, and mitigate concerns and conflicts within the community related to activities conducted in CRNP, YGR, AMWS and the Mbe Mountains. Working with the Regional Social Safeguards Coordinator, the Advisor will:
Oversee the initial pilot phase of the GRM at all 4 sites and adapt specifically the GRM on the basis of lessons learned for each site and ensure quality control and operational oversight of the field-based roll-out.
Work closely with the Regional Social Safeguards Coordinator to identify and train GRM staff on GRM procedures, and delegate GRM responsibilities appropriately.
Provide timely feedback from the pilot phase to PA Directors, the Nigeria Country Director, the Regional Social Safeguards Coordinator, and all GRM implementation partners.
Ensure extensive coordination with partners internal and external regarding GRM implementation throughout the Nigeria country program
Provide operational oversight (including workplans and quality control) of the field implementation team for the GRM and oversee the field teams in the management of the online GRM database and accompanying documentation.
Ensure regular and timely reporting and coordination on the GRM to the PA Directors and Head of Programs, as well as with the Community Conservation Teams and/or other departments as directed.
Hold quarterly Pause & Reflect sessions with GRM teams from all 4 sites, and the Regional Social Safeguards Coordinator, to discuss and plan for adaptations or improvements of the GRM system.
Record, report and disseminate lessons learned from the roll out of the GRM.
Monitor at the best extent possible how the GRM implementation influences the perception of communities on the park/reserve activities and also how the feedback from communities informs the development of the park/reserve activities for the benefit of communities.
Gender:
Design a gender strategy for the WCS Nigeria Program that incorporates gender-responsive approaches to WCS projects and programs (as opposed to simply gender-sensitive approaches).
Engage with local, national, and international organizations that can strengthen our capacity and response to potential Gender Based Violence (GBV) incidents that are submitted through the GRM.
Design an internal strategy and protocols to respond to and address cases of GBV, including on how to advise and support survivors.
Ensure active participation and equal access of women and men to project benefits and decision- making processes, including FPIC and the GRM.
Mainstream gender throughout WCS activities in Nigeria, including designing baseline indicators for gender-sensitive surveys.
Conduct gender analyses for funding requirements.
Work closely with WCS field staff at all sites to ensure that gender considerations are incorporated into all community engagement and research activities.
Advise on steps to be taken to incorporate appropriate gender-responsive and gender-sensitive approaches in all WCS projects and programs.
On Broader Social Safeguards Matters:
Support the implementation of all WCS Social Safeguards policies and procedures amongst field staff and partners.
When necessary for project implementation, assist the field teams in implementing a thorough Free, Prior, and Informed Consent (FPIC) process, and ensure proper documentation of the FPIC process.
Assist the Regional Social Safeguards Coordinator and the PA Directors in the development of an Early Warning System adapted to each PA.
Work with the Regional Social Safeguards Coordinator to ensure field teams are abiding by WCS's Institutional Review Board (IRB) protocols and submitting IRB applications when appropriate.
Assist field staff in conducting socio-economic surveys and assessments and ensure ethical data collection processes.
With the Regional Safeguards Coordinator, design indicators to monitor the effectiveness of social safeguards mechanisms in CRNP, YGR, AMWS and the Mbe Mountains.
Conduct regular trainings on social safeguards for WCS staff and partners and work with the Regional Social Safeguards Coordinator to develop modules for such training.
Support the Nigeria program to ensure that the best international standards are applied to our activities, in line with donor requirements regarding social safeguards.
Experience and Qualifications
Post Graduate qualification in Social Sciences (International Development Studies, Human Rights, Gender Studies, Human Geography, Conflict Mitigation or Natural Resource Management).
Law Degree holder will have a distinct advantage.
Minimum of 5 years experience.
Demonstrated experience in conflict management.
Demonstrated experience designing, implementing, and monitoring programs/projects especially as it relates to social safeguards and/or the social protection of marginalized and vulnerable groups.
Demonstrated experience working with marginalized and vulnerable groups.
Fluency in English and Hausa language skills highly preferred.
Willingness to live in or visit a remote site, at least part time, with basic amenities in a multi-cultural environment.
Excellent communication skills, both written and verbal and proven ability to work as a team player.
Results-driven work ethic.
Dedication to wildlife and conservation issues, with experience of protected area operations is a distinct advantage.
Application Closing Date
17th October, 2022.
Method of Application
Interested and qualified candidates should send their detailed Application / Cover Letter (including salary expectation) and CV together with the names and contact information of three references to: [email protected] using "Social Safeguards Manager" as the subject of the email.