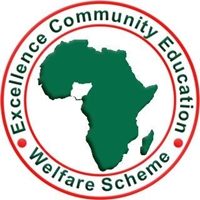 Excellence Community Education Welfare Scheme Ltd/Gte (ECEWS) is a leading indigenous non-profit organization dedicated to improving access to qualitative healthcare, Education and Economic strengthening services in Nigeria. Our staff includes expert in health, Education, Social works, youth, Civil Society and research. Our LOCATE project;
Experience 3 years
Location Ekiti
Job Description
Managing master data, including creation of dashboard, updates, and deletion. Provide quality assurance of imported data, working with quality assurance analyst if necessary.
Commissioning and decommissioning of data sets. Processing confidential data and information according to guidelines. Helping develop reports and analysis such as visualization and dashboard using power BI or Tableau.
Develop innovative and appropriate data visualization methods to convey key trends to a range of audiences. Identify salient data patterns, perform complex analysis and interpret trends/patterns coming from the data. Managing and designing the reporting environment, including data sources, security, and metadata.
Supporting the data warehouse in identifying and revising reporting requirements. Supporting initiatives for data integrity and normalization. Assessing tests and implementing new or upgraded software and assisting with strategic decisions on new systems. Generating reports from single or multiple systems.
Troubleshooting the reporting database environment and reports. Evaluating changes and updates to source production systems. Training end users on new reports and dashboards. Providing technical expertise on data storage structures, data mining, and data cleansing.
Perform other duties as assigned.
Minimum Recruitment Standard
A Bachelor's degree in Data Analytics, Data Science, Statistics, Mathematics or Computer Science / IT with a minimum of 3 years' experience in a BI, data science or analyst role in an organization.
Master's Degree in Data Analytics, Data Science, Statistics, Mathematics or Computer Science/IT or other related fields with a minimum of 2 years' experience in a BI, data science or analyst role in an organization
Knowledge of statistics, specifically experimental design, and study.
Familiarity with common web and social tools (e.g., Google Analytics, social platform analytics).
Experience with data analysis tools, workflows, and building dashboards using tools like Tableau.
Strong analytical and quantitative skills
Excellent communication and interpersonal skills with an emphasis on taking a data-focus approach
Demonstrated ability to multi-task, prioritize, self-start, contribute under pressure and meet tight deadlines
Working knowledge of Google Drive, and Microsoft Office (especially Excel). Slack, Box and Basecamp is a plus
Proficiency in using Python and/or R to perform data analysis
Strong NumPy / PANDAS skills
Strong grasp of SQL database usage
Method of Application
Interested and qualified candidates should send a detailed resume and a one-page cover letter as one (1) MS Word document explaining suitability for the position to Human Resources Unit through this email address: careers@ecews.org .
APPLICATION MUST EXPLICITLY STATE YOUR FULL NAMES, THE POSITION OF INTEREST WITH PREFERRED LOCATION as the SUBJECT of the email.
Candidates are advised to provide three professional referees with email addresses and phone numbers.
Eligible female applicants are strongly encouraged to apply. ECEWS has a competitive compensation package and is an Equal Opportunity Employer (EOE)
ECEWS does not charge candidates a fee for a test or interview.
Only shortlisted candidates will be contacted.