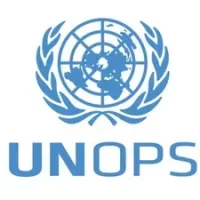 Closing date: Saturday, April 15, 2023
Background Information – Job-specific
The United Nations Office for Project Services ( UNOPS ) is the United Nations operational resource for procurement and contract management, as well as civil works and physical infrastructure development. It focuses its action on the areas of its mandate established by the General Assembly and its Executive Council, while collaborating with other United Nations agencies, funds and programs on joint projects.
UNOPS supports local and national governments to maximize the efficiency of public investment, promote transparency, fight corruption and adapt to each country the best practices available worldwide to strengthen national capacities in the areas of acquisition, public infrastructure and project management.
With more than 8,000 employees spread across 80 countries, UNOPS offers its partners the logistical, technical and management knowledge they need, where they need it. By implementing around 3,000 projects for our partners, UNOPS makes significant contributions to results in these regions, often in the most challenging environments.
In Latin America and the Caribbean, UNOPS adapts its approach to the local context, providing a wide range of strategic solutions to improve member countries' efforts to achieve Agenda 2030 priorities. In addition to regular activities, it works to preserve and enhance natural, cultural and human resources and reduce disparities and inequalities.
In Brazil, UNOPS has been working since 2012 with other UN agencies, international financial organizations and federal, state and municipal governments. Since then, the Office has worked in technical advice ( and acquisitions ) in the areas of health, education, socio-education, PPPs and Concessions, institutional strengthening, among others. In addition, UNOPS has played an important role in responding to the Covid-19 pandemic over the past few years.
Functional Responsibilities
The Purchasing Assistant works closely with the Projects and Operations team of the UNOPS office in Brazil, as well as the Office Leadership, to perform the key functions below:
 Assist in the preparation of bidding documents, evaluation reports and submission of proposals, award of contracts, ensuring consistency in format and content.
 Assist in the process of purchasing transactions in the corporate system, e-Sourcing and OneUNOPS by UNOPS;
 Assist in the preparation of Purchase Orders, Contracts, LTA or its Additives.
 Receive, review, record and forward incoming communications and purchase orders / invoices.
 Prepare reports, tables, graphs, etc. applying skills and technical knowledge in formatting and presentations.
 Auxiliar na elaboração de estatísticas e relatórios, incluindo o volume de compras.
 Realizar ações de acompanhamento de rotina em aquisições em nome do Supervisor;
 Auxiliar na elaboração de propostas e adjudicação de compra.
 Manter relatórios de status sobre atividades de aquisição e trabalho em andamento.
Education/Experience/Language requirements
Formação
 Diploma de ensino médio obrigatório;
 Será considerada uma vantagem, podendo substituir anos de experiência, possuir graduação em administração, relações internacionais, gestão pública, comércio exterior e áreas correlatas.
Experiência
 Exige-se 4 anos de experiência em compras e/ou logística internacional, e/ou suporte administrativo no apoio à gestão de processos licitatórios, revisão de ofertas, relatório de avaliação.
 Experience in international organizations, in particular United Nations agencies, will be considered an advantage.
 Experience with the basic tools of the Google Package ( Gmail, Google Docs, Google Sheets and Google Slides ) or the Office Package ( Word, Excel, Powerpoint ) is required.
Languages
 Complete fluency in Portuguese ( reading, writing, speaking )
 Reading, writing and oral communication of intermediate level in English or Spanish is required.
Competencies BY
Integrity and Inclusion: Treats all individuals with respect; responds sensitively to differences and encourages others to do the same. Follows organizational and ethical standards. It is fully reliable. It is an example for others in terms of diversity and inclusion.
Leadership: It acts as a positive example contributing to team spirit. Collaborates and supports the development of others. Team managers only: Acts as a positive example of leadership, motivates, directs and inspires others to be successful using appropriate leadership styles.
Partnerships: It demonstrates an understanding of the impact of its role on all partners and always puts the final beneficiary first. Establishes and maintains strong external relations in addition to being a competent partner for others ( if relevant ).
Results Orientation: Efficiently establishes an appropriate course of action for you and / or others in order to achieve an objective. The actions lead to the complete accomplishment of the task with attention to quality in all areas. See opportunities and take the initiative to take advantage of them. It believes that the responsible use of resources maximizes our impact on beneficiaries.
Agility: Open to change and flexible in a dynamic environment. It is able to adapt its approach effectively to respond to changes in circumstances or requirements. It reflects on experiences and changes their behavior. Performance is consistent, even under pressure. It always seeks continuous improvement.
Focus on solutions: Evaluates data and courses of action to arrive at logical and pragmatic decisions. It adopts a rational and biased approach, with calculated risks. Uses innovation and creativity in problem solving.
Effective communication: Expresses ideas or facts in a clear, concise and open way. Their communication indicates consideration for the feelings and needs of others. Actively listens and proactively shares knowledge. It deals effectively with conflicts by overcoming differences of opinion and finding a middle ground.Contract type, level and duration
Contract type: Individual Contractor Agreement ( ICA ) Contract level: LICA Support, Level 04 Contract modality: Local-Regular Individual Contractor Agreement Contract duration: Undefined * * The continuous contract is subject to the organization's requirements, availability of funds and / or satisfactory performance. This contract is established in the form of a regular monthly contract, which means that the contract refers to a provision of continued service making payments at the end of each month. CRITERION: It is mandatory to have Brazilian nationality or valid work visa that is not linked to UNOPS.
For more details regarding the ICA contractual modality, visit: https://www.unops.org/english/Opportunities/job-opportunities/what-we-offer/Pages/Individual-Contractor-Agreements.aspxAdditional Information
 Unsolicited applications will not be accepted.
 Applications received after the deadline will not be considered.
 Only the selected candidates will be contacted, and they will be called up for the next phase of the selection process, which consists of several evaluations.
 UNOPS celebrates diversity and is committed to equal employment opportunities. The UNOPS workforce is made up of people of different nationalities, cultures, languages, races, gender identities, sexual orientations and skills. UNOPS aims to maintain and strengthen this diversity to guarantee equal opportunities, as well as an inclusive work environment for its entire workforce.
 UNOPS encourages qualified female candidates, as well as qualified candidates from underrepresented groups in the UNOPS workforce, to apply. These groups include people from racial or indigenous groups, members of gender identities and minority sexual orientations, as well as people with disabilities.
 UNOPS would like to ensure that all candidates perform as well as possible during the evaluation process. If you are selected and need additional assistance to complete an assessment test, such as reasonable accommodation, inform the human resources officer when you receive the invitation.
Terms and conditions
 For public positions, UNOPS reserves the right to nominate a candidate for a lower level than that published in the vacancy notice.
 Temporary contract holders must complete a series of mandatory courses before starting to provide services to UNOPS. These courses must be completed outside UNOPS hours worked and the total approximate duration is about four hours. For more information on retention contracts, see this page.
 All UNOPS personnel have a responsibility to carry out their tasks in accordance with the United Nations Charter and UNOPS policies and instructions, as well as the corresponding liability structures. In addition, all employees must demonstrate an understanding of the Sustainable Development Goals in line with the fundamental values of the United Nations and Our Common Agenda.
 As part of its policies, UNOPS performs background checks on all potential candidates. Recruitment at UNOPS depends on the results of such checks.