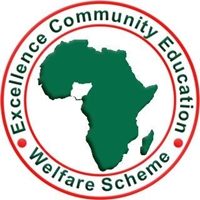 Excellence Community Education Welfare Scheme Ltd/Gte (ECEWS) is a leading indigenous non-profit organization dedicated to improving access to qualitative healthcare, Education and Economic strengthening services in Nigeria. Our staff includes expert in health, Education, Social works, youth, Civil Society and research. Our LOCATE project;
Experience 7 years
Location Ebonyi
Reporting & Supervision: The position reports to the Deputy Project Director/ Technical Lead. The position has a dotted line reporting relationship to the Project Director/ Program Management Lead. The position regularly interacts with leads of all program management units like Finance, HR, PSM, Laboratory, Logistics, KP, M&E and Admin as well.
Overall Job Function:
Incumbent is the STO PCT and will be responsible for coordinating staff program activities in meeting program objectives, drawing plans and overseeing the implementation of the TB/HIV prevention, care and Treatment service delivery in line with the GF, GON and M&E national plans on TB/HIV prevention, care and Treatment in Ebonyi States as well as Edo, Imo, Enugu One Stop Shops. The incumbent will produce monthly, quarterly, semester and annual program reports based on agreed indicators that will guide decision making and program implementation.
Duties and Responsibilities
Incumbent will be responsible for providing support in developing and managing health programs that maximize development results and impact, coordinating and managing the technical services essential to the functioning and effective implementation of all programmatic activities across the 4 states in either zones, ensure that the systems (people, policies, processes and tools) that are necessary to play those roles exist and are fully operational, Providing  technical assistance to supported facilities in establishing protocols for HIV/AIDS prevention, care and treatment and other health services that are consistent with national guidelines.
Serves as a resource to the organization in the evaluation of ongoing programs and in subsequent development of new and/or expanded programs for the care and treatment of HIV/AIDS and other health interventions.
Provide direct supervision to service delivery specialists including TB/HIV/AIDS Clinical/ Technical Officers, Prevention Program Officers, all Laboratory activities, Pharmaceutical logistics in all ART, TB/HIV PMTCT/KP technical activities geared at TB/HIV/AIDS prevention, care and treatment in supported states.
Provides direct technical assistance, as directed by the Deputy Project Director/ Technical Lead to supported health care facilities; such assistance might include training of staff, information system development/improvement, facilitation of community linkages, patient flow analysis, improvement of adherence support systems, development or improvement of referral systems.
Provide leadership and guidance to Program staff, working closely with the HQ program management units such as finance, HR, Admin and PSM units for the position, key measures of success are the achievement of the projects conducted by Clinical Specialists, as well as growth supported through the expansion of program portfolio.
Performs other duties as assigned by supervisor.
Requirements
Degree in Medicine, Public Health or a related field; or a Master's degree or equivalent in public health or related fields will be an added advantage.
At least 7 years' post NYSC experience in developing country health care programs or program support function 3 – 5 years of which must be within an international NGO
Knowledge of the policies, regulations, reporting formats, and cultures of principal donors, including Global Fund, USAID, EC, DFID, CDC/PEPFAR, and others
Extensive clinical experience in care and treatment of HIV/AIDS patients
Demonstrated experience in non-profit sector in a program management role
Ability to lead teams and promote cross learning
Ability to handle confidential information with discretion and make reasoned judgments in a timely fashion committing to a course of action without undue delay or prevarication
Experience of dealing with difficult and sensitive situations in a professional manner.
Method of Application
Interested and qualified candidates should send a detailed resume and a one-page cover letter as one (1) MS Word document explaining suitability for the position to Human Resources Unit through this email address: careers@ecews.org .
APPLICATION MUST EXPLICITLY STATE YOUR FULL NAMES, THE POSITION OF INTEREST WITH PREFERRED LOCATION as the SUBJECT of the email.
Candidates are advised to provide three professional referees with email addresses and phone numbers.
Eligible female applicants are strongly encouraged to apply. ECEWS has a competitive compensation package and is an Equal Opportunity Employer (EOE)
ECEWS does not charge candidates a fee for a test or interview.
Only shortlisted candidates will be contacted.