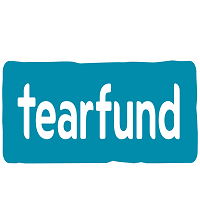 Poverty does more than exhaust, starve, trap and kill people. It destroys their sense of worth, limits their horizons, robs people of the chance to reach their full potential. Tearfund's call is to follow Jesus where the need is greatest. We do whatever it takes to end poverty and rebuild poor communities.
Are you a seasoned complex Project manager with experience managing multicultural teams? Do you have experience in starting and establishing a social enterprise?  Do you want to use your experience to help Tearfund's vision of bringing people out of poverty?
The Project Manager will be responsible for the management of the Tearfund's Norwegian Agency for Development Cooperation (Norad) funded project with its partner (Yola Renewal Foundation) on the following Monitoring, Evaluation, Accountability & Learning for the Norad project ensuring programme implementation is carried out in line with laid down guidelines and in compliance with Global Process System (GPS) and donor requirements thereby contributing to Tearfund's impact in Nigeria in regards to releasing people from material and spiritual poverty.
Lead in the establishment, management and development of a DMEAL system and processes for the project in accordance with GPS and institutional donor requirements.
Enable Tearfund to make and manage successful applications to institutional donor funding that can contribute to the sustainability of the Norad project .
Lead the processes by which the Tearfund assesses and effectively manages organisational and financial risk of partners.
Acts on enquiries both internal and external to Tearfund Nigeria
Collaboration with stakeholders and other third parties related to project
Network and influence appropriate partners to effectively advocate for the establishment and function of social enterprise.
The project manager will be responsible for managing his/her team and collaborating with partners to comply with agreed programme standards and policies, and project implementation, Monitoring & Evaluation, reporting, quality tracking and capacity building. He/she will  provide programmatic and project management leadership to on the Norad project and partners ensuring that project is  implemented, monitored, evaluated and reported in accordance with Tearfund's Quality Standards & within Tearfund's management compliance systems.
Excellent interpersonal skills including sensitivity in cross cultural communications.
Ability to collate, analyse and report data in a clear and coherent manner
Ability to prioritise and work under pressure
Ability to influence in a diplomatic manner
Ability to work with children or vulnerable people in an appropriate and safe manner in accordance with the Tearfund Child Protection Policy
Ability to network and gain respect of leaders of partner organisations
Proven delivery of a complex institutionally funded project
Proven ability to keep to tight deadlines
Proven soft skills and ability to motivate and lead
Coordination of multiple departments and teams to be able to oversee and deliver a project
Method of Application
Interested and qualified? Go to TearFund on jobs.tearfund.org to apply