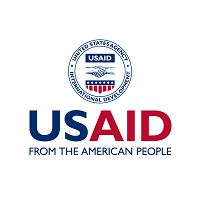 United States Agency for International Development (USAID) is the world's premier international development agency and a catalytic actor driving development results. USAID's work advances U.S. national security and economic prosperity, demonstrates American generosity, and promotes a path to recipient self-reliance and resilience.
We are recruiting to fill the position below:
Job Title: Senior Project Management Specialist (SPMS) – President's
Malaria Initiative (PMI)
Solicitation Number: 72062022R10034
Location: Abuja with possible travel as stated in the Statement of Duties
Period of Performance: Five (5) years renewable, estimated to start o/a November
2022
Eligible Offerors: Open to Cooperating Country Nationals (Nigerian Citizens and
Permanent Residents)
Security Level Required: CCNPSC Clearance
Physical Demands: The work requested does not involve undue physical demands
Supervisory Relationship: The SPMS – PMI will be supervised by the USAID Senior Malaria
Advisor. Incumbent is expected to report on a day-to-day basis to both PMI USAID and CDC
resident advisors. Assignments are in broad terms, primarily of overall objectives to be achieved and suggested approaches to consider
Supervisory Controls: The incumbent will supervise the FSN 11 Project Management
Specialist – PMI
General Statement of Purpose of the Contract
The Senior Project Management Specialist (SPMS) – President's Malaria Initiative (PMI) serves as the principal Nigerian Cooperating Country National (CCN) to the President's Malaria Initiative (PMI) team.
The PMI is an interagency initiative led by USAID and implemented together with the U.S. Centers for Disease Control and Prevention (CDC).
The position is supervised by the USAID Senior Malaria Advisor (PMI). The PMI team shares responsibility for development and implementation of PMI strategies and work plans, coordination with national authorities, managing collaborating agencies and supervising dayto-day activities.
The position is expected to perform work-related travel.
Statement of Duties to be Performed
Technical leadership and Advice, Coaching and Mentoring – 40%:
Along with the two PMI Resident Advisors (RA) for USAID and CDC:
Serve as a primary advisor and point of contact for all matters related to malaria and provide technical and managerial expertise for all malaria programs.
Lead PMI engagement with the Government of Nigeria (GoN), with other development partners and with non-governmental organizations to coordinate and promote efforts to develop and implement strategies to improve malaria control and service delivery.
Participate in national and state-level technical, programmatic, and policy meetings, and in consultations with other development partners, government officials, and implementing partners (IPs).
Guide the exchange of technical information and identify and foster opportunities for partnership on malaria technical and programmatic activities.
Develop and disseminate documentation on best practices and lessons learned among all stakeholders, including the USG, other development partners and the GoN at national and subnational levels on malaria activities.
Keep abreast of emerging developments in the national and global malaria prevention landscape and advise accordingly on how these policies, strategies and technical guidelines can most effectively be incorporated to enable the Mission to strengthen and maintain the fidelity of its malaria programs.
Work closely with CDC and other offices across the Mission to optimize opportunities for cross-sectoral integration and leveraging of resources; and
Serve as site officer for high-level delegations and other United States Government (USG) visitors.
The job holder will provide supervision responsibility over the Program Management Specialist – PMI and closely coordinates, collaborates, aligns and integrates activities with the Commodities Logistics Specialist and other CCN staff on the malaria team on key programmatic objectives of PMI to ensure synergies and effective management of malaria activities.
Program/Project Management – 35 %:
Job holder, in collaboration with the PMI team, is responsible for all aspects of malaria programs and activities: planning, organizing, implementing, coordinating, and monitoring for results.
Serves as AOR/COR and activity manager of malaria projects. As COR is responsible for the management and the technical directions of activities up to $55 million/five years within the malaria flagship Indefinite Delivery Indefinite Quantity (IDIQ) and as Activity Manager for three Contract/Cooperative Agreements estimated at $13 million/five years.
Provide review and approval of work plans, budgets, performance monitoring plans, quarterly and annual reports, coordinate preparation for Implementing Partner (IP) portfolio reviews, and verify that IPs receiving malaria funding are compliant with PMI regulations.
Provide guidance on new program initiatives, draft program documents to secure funding, implement activities, and provide technical assistance in: capacity building, planning, implementation, monitoring, and evaluation to key USG governmental and non-governmental partners.
Manage the relationships between PMI/Nigeria and PMI funded implementing partners and provide oversight to ensure that PMI-supported malaria programs achieve anticipated results, are linked to and enhance attainment of PMI and HPN objectives.
Provide recommendations and guidance to ensure that PMI-supported malaria programs are aligned with GoN priorities and implemented within the framework of USG foreign assistance policies.
Conduct regular site visits to monitor progress of activities and provide technical and programmatic recommendations.
Reporting and Advocacy – 25%:
Participate in proposal reviews and annual report preparation.
Serve on committees for staff recruitment and for selecting implementing partners for USAID's programs/projects.
Coordinate TDYs related to malaria activities and backstop PMI team members.
Support the PMI Team, the HPN Office, and the Mission in developing the malaria operational plan and malaria portions of the agency operational plans.
Respond to reporting requirements and requests from within the Mission, and from USAID/Washington and PMI headquarters as needed.
Act as the PMI Resident Advisor in the absence of the USAID RA. The contractor is eligible for temporary duty (TDY) travel to the United States, or to other Missions abroad, to participate in the "Foreign Service National" Fellowship Program, in accordance with USAID policy.
Minimum Qualifications Required for this Position
Education: Minimum of a Master's Degree in Public Health, Health Science, Nursing & Midwifery, Medicine, Demography and Social Work / Community Development or Sociology is required.  Specialized training in malaria in areas including but not limited to vector control, entomology, clinical case management, and epidemic surveillance and forecasting is required.
Prior Work Experience: five to seven years of progressively responsible professional experience working in the public health field, particularly malaria, with at least four (4) of those years on malaria-related work in Nigeria and at least five (5) years of program/project management experience in the planning, development, implementation, and evaluation of malaria or integrated health programs for other donor organizations, or public or private sector institutions in developing or middle-income countries is required.
Evaluation and Selection Factors
The Government may award a contract without discussions with offerors in accordance with FAR 52.215-1.
The CO reserves the right at any point in the evaluation process to establish a competitive range of offerors with whom negotiations will be conducted pursuant to FAR 15.306(c).
In accordance with FAR 52.215-1, if the CO determines that the number of offers that would otherwise be in the competitive range exceeds the number at which an efficient competition can be conducted, the CO may limit the number of offerors in the competitive range to the greatest number that will permit an efficient competition among the most highly rated offers.
The FAR provisions referenced above are available at https://www.acquisition.gov/browse/index/far.
The technical evaluation committee may conduct reference checks, including references from individuals who have not been specifically identified by the offeror, and may do so before or after a candidate is interviewed.
Applicants who clearly meet the minimum Education and Prior work Experience requirements and basic eligibility requirements will be further evaluated based on scoring of the Evaluation Factors listed below.
The highest-ranking applicants may be selected for an interview.
Factor 1 – Job Knowledge:
State-of-the art, specialized knowledge of technical and programmatic approaches in public health, especially in malaria, and knowledge of program management strategies, and monitoring and evaluation methods and demonstrated knowledge of the concepts, principles, techniques, and practices of Nigerian malaria control policies and programs are required.
Such knowledge is required in order to apply new developments and theories of the field to major problems of malaria elimination.
Work requires expert knowledge of USG and international regulations, and documentation and reporting requirements to make decisions or develop recommendations that will significantly affect important USG malaria and other health policies and programs.
Factor 2 – Skills and Abilities:
Demonstrated analytical ability to interpret public policies and assist in the development of revised policies as required improving the policy environment related to malaria in Nigeria.
Management skills required to develop and implement effective malaria prevention and treatment program activities involving financial and program management.
Demonstrated skills in leadership, decision-making, and overseeing the implementation of malaria activities in Nigeria. Have excellent communication (oral and written) skills and must be able to effectively lead, facilitate, and participate in discussions and meetings with host-country officials in program implementation and interact with governments, partners, contractors and other stakeholders at the highest levels such as Ministerial, Chief Executive Officer, Chief of Party or equivalent.
Excellent organizational and management skills, strong analytical skills and in-depth understanding of the technical, political, economic and cultural characteristics of Nigeria as they relate to the implementation of public health programs, especially malaria.
Demonstrated ability to be proactive and to work independently with minimum supervision including ability to supervise and manage contractors, technical and support staff.
Factor 3 – Language Proficiency:
Level IV (Fluency) English Language (verbal and written) is required.
Factor 4 – Interview Performance .