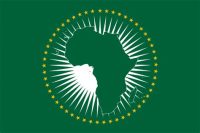 The African Union (AU) is a continental body consisting of the 55 member states that make up the countries of the African Continent. It was officially launched in 2002 as a successor to the Organization of African Unity (OAU, 1963-1999). We are an Integrated, Prosperous and Peaceful Africa, driven by its own citizens and representing a dynamic force in the global arena.
We are recruiting to fill the position below:
Job Title: Senior Program Officer (ACERWC)
Requisition ID: 1496
Location:  Maseru, Lesotho
Reports to: Deputy Secretary
Directorate / Department: Health, Humanitarian Affairs and Social Development
Division: African Committee of Experts on the Rights and Welfare of the Child (ACERWC)
Number of Direct Reports: 1
Number of Indirect Reports: 0
Job Grade: P3
Contract Type: Fixed Term
Purpose of Job
The ACERWC is a human rights organ of the AU with the mandate to promote and protect the rights and welfare of children in Africa.
The Committee was established by the Organization of African Unity (OAU), now the African Union (AU), by virtue of Article 32 of the African Charter on the Rights and Welfare of the Child (The African Children's Charter) to monitor the implementation of the Charter.
In view of the above background, the AU invites qualified and competent applicants who are citizens of Member States of the African Union with relevant skills, competencies and experiences to submit their applications for the position of Senior Program Officer at the Secretariat of the ACERWC based in Maseru, the Kingdom of Lesotho.
The Senior Program Officer will be responsible in the overall program management and coordination including monitoring, evaluation and reporting.
Main Functions
Provide technical and intellectual support in the management of various elements related to the area of expertise
Identify best practices and monitor effectiveness of the Secretariat's support to AU.
Assist in the development of the strategies and business continuity plan and contribute to their implementation
Contribute to development of guidelines, policies and manuals that can guide programmes, system improvement initiatives and overall decision making by higher management in the respective area of expertise.
Provide support to the implementation of initiatives related to area of specialization;
Assist in the organization of thematic networks, make contributions during consultations and meetings
Contribute in development of materials and provide necessary training and support to the Secretariat's units as required.
Provide technical guidance on matters relating to system review and implementation project in area of specialization, as required.
Specific Responsibilities
Coordinate the overall program management including monitoring, evaluation and reporting;
Assist implementation and monitoring of programmes and activities;
Analyses child rights and policy issues and suggest strategies and prepare lessons learnt related to monitoring of the African Charter on the Rights and Welfare of the child;
Ensure that agreed monitoring and evaluation activities takes place and are of high quality including monitoring expenditures under programs/projects for which she/he is responsible;
Maintain regular financial controls of the programs/projects including ensuring that spending is in-line with approved budget;
Production of high quality project narrative & financial reports as per the periods agreed;
Ensure submission of timely progress reports;
Monitor and report on programmatic and financial risks;
Ensure timely release of funds and supply and ensure that cash are promptly and correctly liquidated
Support regional convening's of ACERWC through developing meeting materials, participant list, and regular communication with co-conveners; • Perform any other relevant duty/responsibility assigned.
Academic Requirements and Relevant Experience
A Master's Degree in Social Sciences or related fields of study and at least seven (7) years of relevant professional work experience of which three (3) years should be at supervisory level OR
A University Bachelor's Degree in the above-mentioned areas of study, with at least ten (10) years of relevant work experience out of which three (3) years of at supervisory level.
Demonstrated experience in in social development, project administration, monitoring and evaluation;
Previous experience with a human rights organization, especially a child rights organization, at a regional, continental or international level, will be an added advantage.
Good knowledge of the African System of human rights
Relevant experience working on child rights issues in Africa
Relevant exposure to the work of the ACERWC and the African Human Rights System.
Required Skills:
Ability to work in a multicultural environment;
Ability to work independently to meet critical and competing deadlines (multi-tasking), to produce high quality work in short timeframes;
Excellent interpersonal/teamwork skills,
Must be computer literate with a working knowledge of common computer applications and systems;
Excellent drafting, reporting, communication and presentation skills.
Strong program/project management skills
Strong analytical skills
Excellent planning and organizing skills
Ability to liaise with a diverse range of people and stakeholders;
Proficiency in one of the African Union working languages. Proficiency of two or more of the other working language(s) would be an added value.
Applicants must be proficient in one of the African Union working languages (Arabic, English, French, Portuguese or Spanish). Knowledge of one more or several other working languages would be an added advantage.
Tenure of Appointment
The appointment will be made on a regular term contract for a period of three (3) years, of which the first twelve months shall be considered as a probationary period.
Thereafter, the contract will be for a period of two years renewable, subject to satisfactory performance and deliverables.
Languages:
Proficiency in one of the AU working languages (Arabic, English, French, Portuguese, and Spanish) and fluency in another AU language is an added advantage.
Leadership Competencies:
Strategic Insight.
Developing Others
Change Management..
Managing Risk.
Core Competencies:
Building Relationships
Foster Accountability Culture.
Learning Orientation
Communicating with Influence.
Functional Competencies:
Conceptual thinking
Job Knowledge Sharing
Drive for result
Continuous Improvement Orientation.
Remuneration
Indicative basic salary of USD37,453.00 (P3 Step1) per annum plus other related entitlements e.g. Post adjustment (57% of basic salary), Housing allowance USD21,832.68 (per annum), and education allowance (100% of tuition and other education-related expenses for every eligible dependent up to a maximum of US$ 10,000.00 per child per annum), for internationally recruited staff and a maximum of $3,300 per child per annum for locally recruited staff.
Application Closing Date
6th December, 2022.
Method of Application
Interested and qualified candidates should:
Click here to apply online
Note
Only candidates who have met all the requirements of the post and have been selected for an interview will be contacted.
Only applications registered online with a complete curriculum vitae (CV) attached will be considered.
The Africa Union is an equal opportunity employer and female candidates are strongly encouraged to apply.
Gender Mainstreaming: The AU Commission is an equal opportunity employer and qualified women are strongly encouraged to apply.