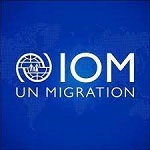 Open to Internal and External Candidates
Position Title : Senior Operations Assistant (Compliance, Training)
Duty Station : Bangkok, Thailand
Classification : General Service (G-6, THB 90,432.33 per month)
Type of Appointment : One Year Fixed-Term Contract
Initial 12 months with possibility of extension
Desired Start Date : As soon as possible
Closing Date : 05 December 2022
Reference Code : VN064/2022
Established in 1951, IOM is the leading inter-governmental organization in the field of migration and works closely with governmental, intergovernmental and non-governmental partners. IOM is dedicated to promoting humane and orderly migration for the benefit of all. It does so by providing services and advice to governments and migrants.
1. ORGANIZATIONAL CONTEXT AND SCOPE:
Since the inception of IOM in 1951, Movement Operations have been and continue to be a fundamental pillar of the Organization's work. The organized movement of persons in need of international migration assistance is a primary mandate of the Organization and a cornerstone of IOM's operations. This mandate has resulted in the international transport of more than 15 million migrants and refugees worldwide. Movement Operations departments in various IOM missions, coordinated under the division of Resettlement and Movement Management (RMM) in the Department of Operations and Emergencies (DOE) at IOM's Geneva Headquarters, are responsible for all aspects of travel for migrants and refugees under IOM's auspices, in accordance with the various framework agreements with resettlement and receiving Governments and partners across the spectrum of the Organization's programmes.
Under the overall supervision of the Head of Operations for Asia and the direct supervision of the Movement Manager, the Operations Specialist (Compliance) is responsible for undertaking compliance activities, with the following duties and responsibilities:
2. RESPONSIBILITIES AND ACCOUNTABILITIES:
Oversee and undertake compliance activities in an assigned area or areas, such as project monitoring and evaluation, training, youth services, project reporting, project support and/or protection.
In close coordination with the USRAP Oversight Officer in Washington, D.C., oversee monitoring and evaluation activities, including, if requested, planning monitoring and evaluation activities, designing monitoring and evaluation mechanisms, such as surveys, interview protocols and focus group topics, administering surveys, interviews and focus groups, analysing monitoring and evaluation data and reporting on data to relevant persons.
Oversee and plan training activities for Movement Operations staff members, including serving as a Training Focal Point for the Region in close coordination with the HR-Business Partner. Coordinate with management and staff members to identify training needs within the Region; plan, organize and administer trainings; support the delivery of trainings; learn to deliver, and deliver, trainings; report to the HR-Business Partner and Staff Learning and Development (SDL) at HQ on trainings that are held; and contribute as needed to the development of new training packages.
Provide support to management in relation to a wide range of special projects serving all pillars of Movement Operations in the Region as well as Movement Operations management and IOM Units that are outside of, but support, Movement Operations activities. In relation to project reporting, support management as needed with compiling information for reports and distributing reports within IOM Thailand for internal use.
Oversee protection activities related to vulnerable beneficiaries served by Movement Operations, such as children, the elderly, survivors of sexual and gender-based violence (SGBV), persons with disabilities, lesbian, gay, bisexual, transgender and intersex (LGBTI) persons and other marginalized individuals, including, if assigned, providing training on how to work with at-risk individuals, drafting Standard Operating Procedures (SOPs), tools and reference materials, monitoring the implementation of SOPs and tools, providing regular reports on at-risk cases, liaising with colleagues and partners on relevant issues, and analysing or completing documentation related to youth.
Administer the Transit Center Youth Services area, maintaining an environment that is conducive to the education of children and young adults. In this capacity, provide equal access to the Youth Services area for all children, arrange for adequate supervision during center hours, promote the center through visual materials and announcements, and ensure equipment and materials are available, appropriate, clean and safe for use by children.
Create and organize youth-themed recreation times and classes at the Transit Center using known educational content and curriculum in the language(s) of the children being served. Identify creative ways to deliver Transit Center-relevant lessons related to personal hygiene, environmental awareness and community health.
Work with Transit Center staff members to ensure that special attention is brought to the hygiene and consistent stocking of items used by children.
Provide regular reports on the work being accomplished to supervisors and team members.
Demonstrate an in-depth understanding of relevant Movement Operations SOPs and Movements-related systems and databases (including iGATOR, MiMOSA, SAR and Amadeus), as well as the ability to remain professional, impartial and unbiased during all interactions with migrants and colleagues per the IOM Code of Conduct and instruction on the prevention of sexual exploitation and abuse (PSEA.)
Maintain and ensure the confidentiality and integrity of all relevant paperwork in line with standards of conduct and data protection rules. Alert the Movement Manager or management of any non-compliance to SOPs or codes of conduct by IOM staff members or partners.
Perform such other duties as may be assigned.
3. QUALIFICATIONS AND EXPERIENCE
EDUCATION
Six years of working experience with secondary [high school] education;
Four years of working experience with Bachelor's degree.
EXPERIENCE
Prior experience as a trainer or facilitator, working with youth or on protection-related issues is a distinct advantage.
SKILLS
Strong interpersonal and communication skills.
Ability to work under pressure with minimum supervision.
Excellent computer skills – Word, Excel and Internet.
Attention to detail and ability to organize.
4. LANGUAGES
Fluency in English is required (oral and written).
Working knowledge of French and/or Spanish is an advantage.
5. DESIRABLE COMPETENCIES:
The incumbent is expected to demonstrate the following values and competencies:
Values
Inclusion and respect for diversity: Respects and promotes individual and cultural differences; encourages diversity and inclusion wherever possible.
Integrity and transparency: Maintains high ethical standards and acts in a manner consistent with organizational principles/rules and standards of conduct.
Professionalism: Demonstrates ability to work in a composed, competent and committed manner and exercises careful judgment in meeting day-to-day challenges.
Core Competencies – behavioural indicators level 2
Teamwork: displays a high level of cultural awareness, sensitivity to different ways of working and leverages individual strengths in order to build a better team.
Delivering results: monitors own and others' work in a systematic and effective way, ensuring required resources and outputs.
Managing and sharing knowledge: encourages knowledge-sharing across units/departments and ensures that knowledge is captured, recorded and disseminated appropriately.
Accountability: plans and organizes work with a clear and deliberate focus, ensuring commitments are easily identified and progress is widely communicated.
Communication: seeks to share information with others, with due respect for diversity and the confidentiality of specific sensitive information.
Managerial Competencies – behavioural indicators level 2
Leadership: Is inclusive in decision-making and actively seeks feedback from team members and colleagues in order to identify opportunities for improvement.
Empowering others & building trust: creates an atmosphere of trust and confidence in which others can talk and act without fear of repercussion.
Strategic thinking and vision: Identifies key issues/priorities in complex situations and how they may be related to one another.
Other
Any offer made to the candidate in relation to this vacancy notice is subject to funding confirmation.
Appointment will be subject to certification that the candidate is medically fit for appointment and verification of residency, visa and authorizations by the concerned Government, where applicable.
Only candidates residing in either the country of the duty station or from a location in a neighboring country that is within commuting distance of the duty station will be considered. In all cases, a prerequisite for taking up the position is legal residency in the country of the duty station, or in the neighboring country located within commuting distance, and work permit, as applicable.
How to apply
Interested candidates are invited to submit their applications to the IOM Bangkok Human Resources Unit at e-mail bkkrecruitment@iom.int byDecember 05, 2022 at the latest.
Kindly indicate the reference code VN064/2022 followed by your full name in the subject line.
Applications should include:
a) a cover letter, indicating the dates of availability;
b) a curriculum vitae;
c) a duly completed IOM Personal History Form which can be downloaded from https://thailand.iom.int/sites/g/files/tmzbdl1371/files/Vacancies/Form/iom-personal-history-form-270122.xls.
Only shortlisted candidates will be contacted.
Posting period: From 21.11.2022 to 05.12.2022