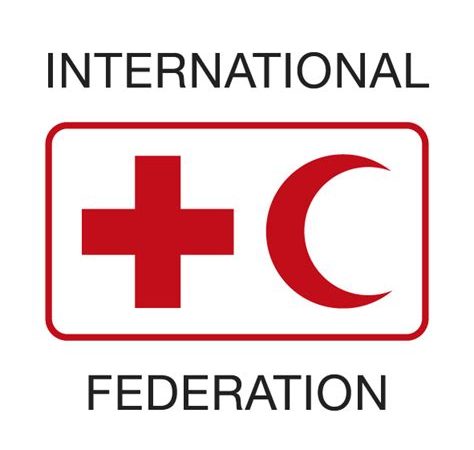 The International Federation of Red Cross and Red Crescent Societies (IFRC) was founded in 1919 in Paris in the aftermath of World War I. The war had shown a need for close cooperation between Red Cross Societies, which, through their humanitarian activities on behalf of prisoners of war and combatants, had attracted millions of volunteers and built a large
Experience 5 – 20 years
Location Abuja
Organizational Context
This job will in close collaboration with the HoD and the Delegation Team, maintain and strengthen IFRC knowledge and systems to facilitate high quality National Society development support and strengthen the institutional and managerial capacity of National Societies in all sectors especially in the areas of governance, management, HR, finance, branch development, volunteer management, PMER, logistics and contributing to improve the performance and impact of the National Societies in fulfilling their humanitarian mandate by positioning them and their branches as strong and effective local actors.
To provide guidance and support to the National Societies on the aspects of integrated holistic approach from the wider perspective of National Society Development that includes finance development, risk management, grant management, sustainability, and other initiatives that strengthen transparency and accountability.
To contribute to the 7 transformations of IFRC strategy 2030 outlined above.
To review previous finance development approach in line with National Society Development Framework, new expectations and OCAC/NSD approach.
To develop and implement a Finance Development strategy that is aligned with the regional strategy, for the national societies strengthen their financial management and financial reporting capacities.
To provide guidance, advice, training and all technical support to the National Societies, in coordination with the Federation Country office, in developing transparent accounting and financial management systems, skills, structures and finance procedures in the National Societies, that meet the requirements to operate advanced financial modality such as the funds transfer system.
The position should contribute to strengthening the Secretariat Agenda for Renewal and the four Regional Initiatives.
Job Purpose
The Senior National Society Development Officer will undertake the following specific duties and responsibilities.
Organizational Development
Support the resource mobilization initiatives of National Societies and digital transformation of National Societies.
Support in resource Mobilization for the IFRC Delegation and for NSD/ OD programmes for National Societies.
Develop a coherent NSD Plan (including a budget) based on an OCAC process (or another organizational analysis).
Contribute to strengthen the discussion and brainstorming on financial sustainability; develop, and share relevant learning related to National Society development and support the development of sustainable financial models for National Societies.
On basis of the assessments (OCAC or others), identify priority areas to work on, for sustainable development (systems, processes, procedures, decision making, HR capacities, accountability), in collaboration with other RCRC actors.
Financial management and analysis:
Guide and support NS in assessment of their current financial management systems using standard and harmonised tools i.e., current accounting procedures and practices; financial rules and procedures; the division of responsibility with regards to financial management between finance and programme staff; financial reporting and budget control functions; and banking and cash management regulations.
To advise, support and facilitate NS in strengthening their financial systems and procedures, considering existing capacities, and desired improvements that match business needs that align with international best practices for the not-for-profit industry.
Support NS in strengthening accounting system, budget planning and review, self-assessment and review, diversity and sustainability.
Support NS to develop and implement costing policies and indirect cost recovery systems and promote best practices to strengthen existing cost recovery mechanisms.
Lead the NS in developing strategic plan to address recommendations from external audits and self-assessment processes such as OCAC
To work in collaboration with the Community, Safety and Resilience (CSR) unit in strengthening the NS finance management capacities in emergency as part of disaster management.
Support NS in identifying capacity building need areas and assist in capacity building.
Risk Management
Organize a clear assessment of current institutional situation, risks, weaknesses, and opportunities as well as an implementable action plan to address the gaps identified.
Work with the Head of Delegation to identify and resolve all identified governance issues in National Societies.
Support NS in strengthening control mechanisms with appropriate policies, structures and resources.
Support NS in identifying risks and developing appropriate frameworks, tools to address these risks.
Promote the culture of risk awareness and appropriate risk mitigation amongst governance, management and staff.
To advise and Support NS in defining clearly roles and responsibilities of management functions about financial authority and responsibility. Support in introducing corporate governance.
Support NS in maintaining risk register on a regular basis.
Assure quality of IFRC and other tools (OCAC, BOCA, PER, risk analysis etc.).
Job Duties and Responsibilities
Support NS on promoting a culture of fraud awareness and prevention by identifying risks that could lead to potential fraud, promoting the fraud related internal control and raising awareness of stakeholders in the National society of fraud risks.
Support NS in developing appropriate fraud and corruption control policies/frameworks.
Support NS in promoting accountability and developing appropriate frameworks, tools for the same.
Support in strengthening compliance mechanisms and structures.
Policies/Strategies and global tools
Support NS in developing and updating appropriate financial policies, plans, systems, strategies, procedures, guidelines and tools. Ensure these are compatible with the global and regional ones.
Support NS in ensuring compliances to the established policies and procedures as well as strengthening internal control systems.
Promote appropriate global tools (such as NSDF, OCAC, FWRS, Risk Management and Accountability Framework, Fraud and Corruption control policies etc), apply them as applicable and strengthen linkages of such tools with the programme activities. Promote alignment between the global/regional and national frameworks and tools.
Collate relevant data through, FDRS and other existing data collection systems and analyze and interpret key patterns and systemic organizational weaknesses, to better focus the secretariat's support to National Society development
Support the National Society in integrating/mainstreaming finance development into programming.
Support in identifying their needs for promoting integrated approaches and support them in strengthening interlinkages between the DDI, Human Resources Management, Logistics Management, Organisation Development etc.
Support National Societies to meet their statutory requirements related to membership: Submission of Income declaration and accompanying audited financial statements, and payment of statutory contribution on a regular basis.
Coordination/communications and networking
Be the Focal Point for the development of the National Society Development strategy; National Society statutes revision process – liaising with the Joint Statutes Commission as appropriate; revision of the Strategic plans of National Societies; for leadership development initiatives
Guide NS and maintain coordination and communication with the relevant stakeholders and more importantly with donors and partners.
Coordinate with Movement partners in the National Societies to facilitate a Movement and coordinate approaches/efforts in order to guarantee coherent NSD support
Maintain good working relationships and ensure timely two -way communication with National Society colleagues managing National Society development.
Maintain regular and proactive dialogue with different stakeholders such as NS counterparts, Programme Coordinators /managers as well as PNSs, Finance Departments (regional office, country offices about national society development matters.)
Collaborate with the Regional Head of PSK for planning and implementing activities that contribute towards overall regional wide FD strategy and plans, Pan African conference Indicators, for any capacity building program
Education
Recognized Professional qualification in accounting/Finance (Chartered Accountant/ MBA in finance) from an institute of repute.  Required 
Relevant professional training in organizational development courses (Red Cross/Red Crescent related, humanitarian and development sector, management, etc.) Required
Experience
Experience in managing & supporting staff. Required
Minimum five years' experience working for the Red Cross or working for a humanitarian aid organization in a developing country. Required
Minimum of 5 years experience working in a finance/accounting role in a senior position. Required
Experience in preparing budgets, clash-flow statements & financial plans. Required
Experience in the organizational development process. Required
Experience in working with Federation accounting systems. Required
Experience in writing narrative & financial reports. Required
Experience in Management and Finance Information Systems (MIS/FIS). Required
Experience in developing the financial rules, practices and procedures for NGOs. Required
Knowledge, Skills and Languages
Advanced skills in computers (Windows, spreadsheets, accounting packages and word processing). Required
Operational management and reporting skills. Required
Strong skills in training and developing staff. Required
Able to present financial information clearly, orally & in writing.
Interpersonal skill. Required
Excellent communication, interpersonal and networking skills. Required
Fluently spoken and written English and French Language. Required
Good command of another IFRC official language (Spanish or Arabic). Preferred
Competencies, Values and Comments
Role model: Accountability-Commitment to the International Red Cross & Red Crescent Movement;
Diversity-Sensitivity to diversity;
Integrity-Integrity & Personal conduct;
Professionalism-Flexibility & Adaptability, Resilience, management of self and others.
Collaboration: Building trust; Empowering others; National Society relations; Teamwork.
Achievement: Communication; Innovation-Initiative & direction; Judgement Decision-making; -Management of strategy, budgets, and resources.
Leadership: Building alliances-networking; Influencing-Monitoring,Inspiration; Strategic orientation
Bilingual candidates are strongly advised to apply.
Previous work experience in an audit or financial consultancy service firm will be an advantage.
Women are strongly advised to apply.
Method of Application
Interested and qualified? Go to The International Federation of Red Cross and Red Crescent Societies (IFRC) on www.ifrc.org to apply