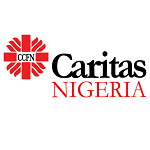 Caritas Nigeria is a Not-for-Profit Humanitarian and Development Agency established by the Catholic Bishops Conference of Nigeria (CBCN) to coordinate relief and social development interventions of the Catholic Church in Nigeria. Caritas Nigeria works to fight hunger disease and ignorance, as well as respond to humanitarian crises and emergencies by mobilizing resources from within and outside the Church to meet the basic needs of affected persons, regardless of religion, nationality or ethnicity.
We are recruiting to fill the position below:
Job Title: Senior Manager, Human Resource
Location: Abuja (FCT)
Reports to: Executive Secretary / CEO
Salary Band: 8
Job Summary
The function of this management role is to guide and manage Human Resource services for Caritas Nigeria.
The Senior Manager, HR originates and leads HR's practices and objectives that will provide an employee-oriented high-performance culture that emphasizes quality, productivity, goal attainment and empowerment and is responsible for the development of processes and metrics that support the achievement of Caritas Nigeria's vision and goals.
Reporting directly to the Executive Secretary / Chief Executive Officer, the role will be responsible for all aspects of Human Resource Management.
S/he will work closely with colleagues to ensure all HR functions and duties are undertaken in accordance with employment law, organizational policy and ensuring any risk to the Caritas Nigeria is minimized.
Key Accountabilities
Reporting directly to the Executive Secretary / Chief Executive Officer, the role requires a versatile, diverse and experienced HR expert who has a proven successful record of leading and delivering all aspects of HR with dedication and passion, whilst keeping abreast with changes in employment legislation.
The Senior Manager, HR will be a highly confidential individual who will be loyal to the organization and be able to give a clear pictures with the full understanding of how each project or department is running and what is happening at all levels.
The Senior Manager, HR will use effective people skills to ensure good relationships with all employees and external contacts at all times.
The Senior Manager, HR will be responsible for developing and implementing the HR planning of the organization and will produce accurate HR reports on a monthly basis in order to provide accurate information to the Executive Secretary / CEO and the board.
This position forms part of the Senior Management Team and is a pivotal role in the organization, and must accordingly be able to manage a high-volume workload. Working both in and out of the office.
Senior Manager, HR will be expected to keep up with paperwork meticulous diary-keeping to manage all workloads associated with the HR department
The Senior Manager HR must be smart, positive, personable and S/he will need the ability to communicate at all levels, whiles also able to gain an excellent understanding of the values of Caritas Nigeria and ensure buy-in to those values of the position.
Reporting and Supervision:
The Senior Manager, Human Resource will report to the Executive Secretary / Chief Executive Officer and work very closely with the Deputy Executive Secretary, members of the Senior Management Team Project Leads and Heads of Units and Departments.
Desired Qualifications, Sidia & Experience
A Bachelor's Degree in Social Sciences and a Master's Degree in relevant field with advanced professional certification in human resource management will be an advantage (SPHR, GPHR, CIPD or other HR professional certification).
7-10 years' and above experience managing large teams, human resources management in a non-profit organization
Demonstrated ability to work, manage, and meet competing deadlines in a fast-paced, high volume environment and on deadline: aptitude for problem-solving and decision-making is needed.
Superb written and verbal communication skills required.
Capable of managing conflict and conflicting views
Good knowledge of HRM systems and tools is preferred.
Understanding of humanitarian principles, codes of conduct and Ideally, specific sub-sector work linked to non-profit field operations contexts.
Familiarity with the National and International Labour Law.
Skills:
The Senior HR Manager will need to be:
Energetic / driven
Tenacious
Versatile
Confidential
Hard-working
Loyal
Trustworthy
Strategically aware.
Application Closing Date
18th August, 2022.
How to Apply
Interested and qualified candidates should send their Curriculum Vitae, Cover Letter and Credentials, Attached in PDF Only to: HRca[email protected] using the job title as the subject of the mail.
Note: Telephone enquiries are welcome on 0703 948 5307.