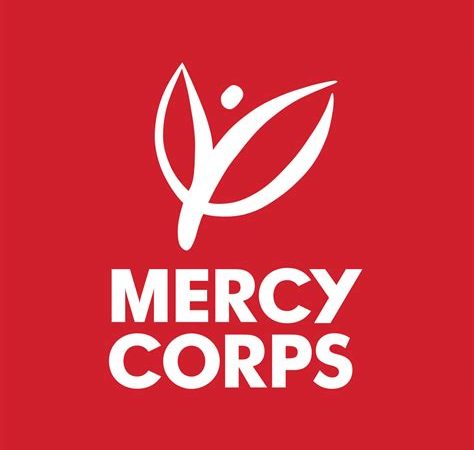 Since 1979, we have helped people grappling with the toughest hardships survive – and then thrive. That's the heart of our approach: We help communities turn crisis into opportunity. Throughout our history, Mercy Corps has demonstrated innovation, timeliness and the ability to adapt quickly to changing realities.
Experience 12 years
Location Imo
General Position Summary
The Small-Town Water, Sanitation, and Hygiene (STWASH) Activity is a five-year initiative funded by the United States Agency for International Development (USAID). The Activity is to support sustainable improvements in access to basic water and sanitation that are necessary to facilitate ongoing recovery, peacebuilding, and economic development within Nigeria. The program has three interrelated areas of intervention. As a foundational approach, STWASH focuses on expanded access to water and for sanitation facilities and strengthening capacity for small town water governance covering the states of Borno, Adamawa, and Yobe (BAY) in Northeast Nigeria. The overarching vision of the activities in the BAY states is to facilitate the economic recovery of some crisis-affected communities and bolster the capacity of the state governments in providing essential WASH services and creating and sustaining enabling environments for Small Towns Water Supply and Sanitation Agencies and Water Consumers Associations to operate effectively. In addition, the ST WASH Activity is anticipated to expand to implement water utility infrastructure projects in the three southern states of Imo, Abia, and Delta.
MC Nigeria seeks a Senior Infrastructure Delivery Manager to provide technical leadership on infrastructure for the STWASH Activity and any future expansions. The manager will be responsible for WASH activities in Borno, Adamawa, Yobe, Imo, Abia, and Delta including infrastructure rehabilitation of water schemes, treatment facilities, pumping system, boreholes, water towers,  transmission main pipes as well as distribution piping system. In additional, Mercy corps will also implement a fecal sludge treatment facility in Borno. The manager will lead staff as they plan and implement technical program activities; support on both internal and external reports, and recruit and supervise an engineering team and firms responsible for delivering high-quality projects.
Essential Job Responsibilities
PROGRAM AND TEAM MANAGEMENT
Lead implementation of all technical components of WASH infrastructure projects in full coordination with other staff members.
Manage the technical team including the WASH and utility water engineers, site engineers, and provide overall supervision and monitoring of engineering designs and construction activities in the field. Provide support to team through constructive feedback and coaching to ensure implementation is on track. Organize workflow and ensure that duties or delegated tasks are clearly communicated and carried out.
Ensure that all minimum program/ construction management standards are met and that strong structures are in place for smooth completion of the projects
Work closely with the technical team to develop timely and realistic plans.
Conduct frequent site visits to provide construction management supervision including oversight of work onsite, materials testing, report development, verification of quantities,
Review interim payment certificate from contractors prior to payment request submission.
Prepare budget forecast , projection and expenditure reports as well as analysis of any risk of overspending anticipated
Lead on the contract management related to all construction activities and provide advise to the supervision team and consultant.
Manage tender processes with MC Nigeria procurement team, including reviewing technical documentation, initiating procurement requests, and providing additional inputs as needed.
Work closely with finance and program teams to ensure compliance to MC procedures and standardization.
Develop a full working knowledge all WASH project designs including pump stations, pipelines, water treatment plants, civil, mechanical, and electrical works and sanitation facilities.
Assist in selection of projects, preparing design, cost estimation, preparing work plans, implementation of the infrastructure projects and conducting market assessments/price monitoring (on annual basis or as needed).
Develop and implement progress monitoring tools related to construction activities, review progress, identify delays and analyze adequacy of resources
Provide feedback to the Monitoring and Evaluation system in order to assess the effectiveness of the projects and impact and propose recommendations for improvements.
Develop Quality control plan and procedures to ensure compliance to the contractual terms and conditions as well as  preparing progress report and updates required
Develop program filing system for all infrastructure-related activities including contract management, correspondences, claims, payment records, meeting minutes  and reports
Develop/approve guidelines on essential tests to be carried out prior to infrastructure or rehabilitation activities.
Ensure compliance to health and safety procedures, monitor, track and escalate incidents as appropriate, ensuring there is a robust system of flash reporting that the team adheres to.
Ensure full adherence to the MC security plans and protocols conscientiously respecting the declared 'go' and 'no-go' zones.
Work with Chief of Party (CoP), Mercy Corps headquarters infrastructure team, and Mercy Corps country office WASH Advisor to coordinate and communicate with local authorities, program third party monitoring consulting firm, donor and other implementing partners to avoid overlapping and obtain all necessary no objection certifications.
Conduct himself/herself both professionally and personally in such a manner as to bring credit to Mercy Corps and not jeopardize its humanitarian/development mission in Nigeria.
Prepare/review/approve site visit and quality check reports and contribute to overall program reporting to the donor and the government .
Working closely with Mercy Corps Ethics Team to support them to conduct spot checks to ensure infrastructure projects are as per technical documents and donor guidelines are followed.
Identify staffing needs within the technical team and coordinate with office leadership to review CVs, interview candidates, and recommend new hires.
Lead QA/QC process ensuring all technical reviews are conducted according to best practices.
Other duties assigned by supervisor
SECURITY
Ensure compliance with security procedures and policies as determined by country leadership
Proactively ensure that team members operate in a secure environment and are aware of policies
ORGANIZATIONAL LEARNING
As part of our commitment to organizational learning and in support of our understanding that learning organizations are more effective, efficient and relevant to the communities they serve, we expect all team members to commit 5% of their time to learning activities that benefit Mercy Corps as well as themselves.
ACCOUNTABILITY TO BENEFICIARIES
Mercy Corps team members are expected to support all efforts toward accountability, specifically to our beneficiaries and to international standards guiding international relief and development work, while actively engaging beneficiary communities as equal partners in the design, monitoring and evaluation of our field projects.
Team members are expected to conduct themselves in a professional manner and respect local laws, customs and MC's policies, procedures, and values at all times and in all in-country venues.
Supervisory Responsibility: Direct supervision of the technical team as determined during deployment
Accountability
Reports Directly To: STWASH Chief of Party
Works Directly With: Technical team, program team, finance, procurement and logistics
Knowledge and Experience
BSc, or master's degree, in civil engineering (or related field) with significant knowledge and experience in the design and construction of large-scale water and sanitation facilities
At least 12 years of experience in design and construction of various urban water supply infrastructure projects, including water treatment, and feacal sludge management facilities projects and work in urban environments
Experience in Managing FIDIC contract with successful records preferred
Strong organizational and communication skills
Ability to interact effectively with international and national personnel and to be a neutral party with people of different perspectives and backgrounds
Excellent oral and written communication skills
Experience in managing contracts with engineering design consultants, and construction firms
Experience in reviewing tenders and developing recommendation for award
Strong construction management experience including ability to review contractor work plans, budgets and work progress
Demonstrated ability to multi-task and process information into action to not delay program activities
Strong ability and demonstrated experience in mentoring and building high performing engineering teams
Knowledge and experience of USAID funded projects is a plus
Prior experience working for/with INGOs is a plus
Success Factors
Proven ability to manage large-scale infrastructure design and construction projects
Proven ability to manage engineering teams and consultants to ensure production of quality and effective engineering plans, BoQ, and technical specifications ready for tendering
Proven track record for supervison of international contractors, work with consultants, resident engineers, FIDIC contract management.
Proven ability to manage all phases and aspects of construction and contract management
Proven ability to solve problems independently without direct supervision.
The successful candidate will have the ability to work comfortably and effectively in the religious, security and political climate of North-East, South-East, and South-South Nigeria regions
Security permitting, s/he must be willing to undertake travel frequently within the program area
Competencies
Problem solving skills
Delegation responsibility
Accountability
Manage multiple projects and priorities
Method of Application
Interested and qualified? Go to Mercy Corps on jobs.jobvite.com to apply