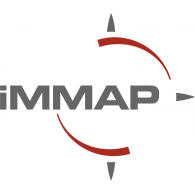 Organization
iMMAP is an international nongovernmental organisation that provides information management services to humanitarian and development organizations. Through information management, we help our partners target assistance to the world's most vulnerable populations. Our core philosophy is that better data leads to better decisions and that better decisions lead to better outcomes. iMMAP's critical support to information value chains helps to solve operational and strategic challenges of our partners in both emergency and development contexts by enabling evidence-based decision-making for better outcomes.
Background
The RRM IM Officer will support and effectively contribute to the information management support to the Rapid Response Mechanism (RRM) in Northeast Nigeria.
Presentation
The IMO is tasked to improve the accuracy of the data held by the RRM and to improve and effectiveness the distribution of materials.
The IMO will support all goals and strategies of the RRM in its work with national partners, international partners, and applicable donor agencies.
The IMO will develop and maintain constant and good contacts with RRM and humanitarian partners.
Operational
Manage the requests from partners coming to the RRM
Provide the technical requested support to partners. Technical activities may include:
Map assistance coverage in specified area, analyze and report the potential gaps.
Ensure timely preparation and generation of information products, and support on information sharing and dissemination.
Create and/or adapt appropriate IM tools. As appropriate, design of data collection forms, ensuring that the purpose and use of all data collected is clear and easily collectable, highlighting where potential problems might arise; organise and manage the data input and initial analysis and presentation of data for the sector.
Develop standard formats for, and regular output of publication of materials and statistics;
Facilitate mobile data collection, form development and data management;
Generate statistical reports, graphs, maps ;
Manage, analyse, document data and information from other partners;
Produce, share maps illustrating scale/coverage of assistance;
Support the implementation of remote data collection exercises in support to the humanitarian community;
Maintain data bases, provide data entry if required;
Prepare relevant data analysis;
Design and implement analysis methodology;
Proactively analyze information from sector partners, government authorities, academia and other actors;
Provide high quality research and analysis following an evidence-based approach and ensure thorough documentation of the methodology;
Contribute to production of regular written reports and dashboards;
Support new and ongoing needs assessments;
Follow iMMAP's branding regulations required for marketing or branding of all iMMAP products and correspondence;
Any other tasks related to information management that may be requested.
Ensure close collaboration with the RRM partners, the IMWG partners and other intersectoral partners, working groups and sectors' teams;
Conduct any other activities as requested by the Senior IM Technical Advisor and the RRM focal point.
Requirements
Education
University degree (bachelor's degree or higher) in Information Science, Geographical Information Systems, Computer Science or other relevant field.
Experience
Minimum two (2) years of work experience in the field of Information Management is essential;
Experience in data processing and analysis, creation of reports;
Experience in the use of software such as ArcGIS, QGIS, Adobe suites, PowerBI, Tableau;
Experience in data collection process using XLSForm, Kobocollect, ODK or any other similar platform;
Excellent command of Office suite applications (Word, Excel, Access, PowerPoint);
Very good experience and skills in mapping;
Solid demonstrated experience in database management development and administration;
Fluency in English is required.
Soft skills
Relevant experience in working with a UN agency or another humanitarian agency is desirable;
A strong client service orientation;
Experience in the area of emergency preparedness, crisis/emergency relief management, humanitarian/development environment, field coordination is an asset;
Excellent inter-personal and general communication skills;
Ability to coordinate with local administrators, government, NGOs working with community projects and agencies involved in humanitarian or development activities;
Ability to work with minimum supervision in a multi-cultural environment.
Guiding Principles
Personnel is expected to conduct itself in a professional manner and respect local laws, customs and iMMAP's policies, procedures, and values at all times and in all Countries.
iMMAP has zero-tolerance for sexual harassment, exploitation and abuse, human trafficking, child abuse and exploitation. Any violations of these principles and policies will be treated as serious misconduct.
iMMAP is an Equal Opportunity Employer regardless of background.
How to apply
Please apply through: https://careers.immap.org/jobs/770