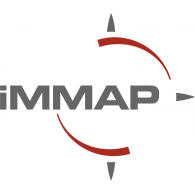 Organization
iMMAP is an international nongovernmental organisation that provides information management services to humanitarian and development organizations. Through information management, we help our partners target assistance to the world's most vulnerable populations. Our core philosophy is that better data leads to better decisions and that better decisions lead to better outcomes. iMMAP's critical support to information value chains helps to solve operational and strategic challenges of our partners in both emergency and development contexts by enabling evidence-based decision-making for better outcomes.
Background
The RRM Assessment & Information Management Officer (RRM-AIMO) will support the Rapid Response Mechanism (RRM) methodology design and will support in development and revision of assessments tools, in close collaboration with RRM partners, the IMWG, and other stakeholders. The RRM-AIMO will ensure regular training to partners' assessment team to guarantee that data collected matches the RRM and UNICEF Emergency Unit standards in terms of quality, reliability, etc.
He/she will manage the rapid production of different products such as maps and dashboards on targeted crises and issues as well as providing required inputs for the development of technical solutions.
Description of Duties
Review of IM methodologies and tools
The RRM-AIMO will be responsible to review the methodologies and tools used by the RRM, as well as the information processes in place. This review will be closely coordinated with the RRM partners and the humanitarian clusters. Based on the review, the RRM-AIMO will propose improvements that allow for easy implementation and rapid data collection. He/she will also monitor data collection to identify inconsistencies and offering solutions and best practices to address recurring issues.
Secondary data analysis
The RRM-AIMO will be responsible to aggregate data collected by partners (multisectoral assessments, interventions, post-intervention monitoring). The RRM-AIMO will be responsible to analyse RRM data, identify and address information management gaps, and facilitate information sharing between stakeholders in the northeast of Nigeria. He/she will identify new information and data requirements to support operations and partners of RRM.
He/she will provide a regular analysis on collected data for RRM partners and UNICEF coordination. He/she willsupport the development/revision of assessment / strategies, reports or new proposals Where possible and methodologically sound, the RRM-AIMO will perform analyses on this data to detect trends in interventions and to identifyways to measure the performance of the RRM. The RRM-AIMO will explore secondary data to nourish this analysis.
Requirements
An advanced university degree or equivalent experience in the fields of humanitarian studies, information management; computer Science, or related field.
Experience
A minimum of 3 years of progressively responsible experience in Information Management, such as working with databases, mapping, visualization and design.
Intermediate/Advance level of Excel, Adobe Illustrator, QGIS/ArcGIS, and Kobo is a strong asset.
Sound knowledge of assessment methodologies is required.
Sound knowledge of humanitarian standards and codes is an advantage.
Fluency in oral and written English is required.
Good communication skills.
Soft skills
Understanding of the UN cluster/sector system and how it operates.
Communication: Speaks and writes clearly and effectively; listens to others, exhibits interest in having two-way communication; tailor's language, tone, style and format to match audience; demonstrates openness in sharing information and keeping people informed.
Teamwork: Works collaboratively with colleagues to achieve organisational goals; is willing to learn from others.
Planning & Organising: Develops clear goals that are consistent with agreed strategies. Identifies priority activities and assignments; adjusts priorities as required. Allocates appropriate amount of time and resources for completing work. Foresees risks and allows for contingencies when planning. Monitors and adjusts plans and actions as necessary. Uses time efficiently.
Client Orientation: Considers all those to whom services are provided to be "clients" and seeks to see things from clients' point of view; establishes and maintains productive partnerships with clients by gaining their trust and respect. identifies clients' needs and matches them with appropriate solutions; monitors ongoing developments inside and outside the clients' environment to keep informed and anticipate problems; meets timeline for delivery of products or services to client.
Technological awareness: Keeps abreast of available technology; understands applicability and limitation of technology to the work of the office; actively seeks to apply technology to appropriate tasks; shows willingness to learn new technology.
Representation: Where appropriate, represent the iMMAP in various formats. Maintain effective and positive contacts with the national and local government officials, international non-governmental organisations (NGOs), and donor agency officials, when required.
Ability to understand and adapt to complex and dynamic situations.
Ability to work under pressure.
Takes initiatives, manages own use of time and is self-motivating.
Proven ability to work in teams.
Flexible and creative.
Programmes
ArcGIS
QGIS
PowerBI
Advanced Excel
Guiding Principles
Personnel is expected to conduct itself in a professional manner and respect local laws, customs and iMMAP's policies, procedures, and values at all times and in all Countries.
iMMAP has zero-tolerance for sexual harassment, exploitation and abuse, human trafficking, child abuse and exploitation. Any violations of these principles and policies will be treated as serious misconduct.
iMMAP is an Equal Opportunity Employer regardless of background.
How to apply
Please apply through: https://careers.immap.org/jobs/769