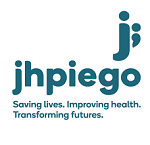 "What are we aiming at?" That's the question our first president, Daniel Coit Gilman, asked at his inauguration in 1876. What is this place all about, exactly? His answer: "The encouragement of research . . . and the advancement of individual scholars, who by their excellence will advance the sciences they pursue, and the society where they dwell." Gilman believed that teaching and research go hand in hand-that success in one depends on success in the other-and that a modern university must do both well. He also believed that sharing our knowledge and discoveries would help make the world a better place. After 140 years, we haven't strayed from that vision. This is still a destination for excellent, ambitious scholars and a world leader in teaching and research. Distinguished professors mentor students in the arts and music, humanities, social and natural sciences, engineering, international studies, education, business, and the health professions. Those same faculty members, and their colleagues at the university's Applied Physics Laboratory, have made us the nation's leader in federal research and development funding every year since 1979. That's a fitting distinction for America's first research university, a place that revolutionized higher education in America.
Experience 12 years
Location Abuja
Overview
The Federal Government of Nigeria is committed to improving quality health care to the Nigerian populace, particularly the vulnerable groups. In February 2017, Nigeria connected with nine (9) other countries and partners, to join the World Health Organization (WHO)-led Quality, Equity and Dignity (QED) global network to improve quality of care to mothers and newborns. The aim of the QED network is to reduce maternal and newborn mortality by half and improve the experience of care by 2030
The FMoH through the Reproductive, Maternal, Newborn, Child, Adolescent, Elderly Health plus Nutrition (RMNCAEH+N) National technical working group developed the following documents:
A 2-year costed RMNCAEH+N QoC Operational Plan 2021-2022.
The National Reproductive, Maternal, Newborn, Child, Adolescent, Elderly Health plus Nutrition (RMNCAEH+N) Quality of Care Monitoring, Evaluation, Accountability and Learning (MEAL) Plan 2022-2027. (RMNCAEH+N QoC MEAL Plan 2022-2027) and incorporated the learning component into the Plan.
The National Implementation Guide for Reproductive, Maternal, Newborn, Child, Adolescent, Elderly Health plus Nutrition (RMNCAEH+N) Quality of Care.
The outputs achieved above was through an all-inclusive and extensive stakeholder process projected to ensure better coordination of QoC and focusing on the eight (8) domains of the WHO conceptual framework of quality of care. The RMNCAEH+N continuum of care connects essential maternal, newborn, and child health (MNCH) packages, throughout adolescence, pregnancy, childbirth, postnatal and newborn periods and into childhood, building upon their natural interactions throughout the lifecycle. For example, better conditions and good quality healthcare services for mothers and newborn can increase positive health outcomes.
The Federal Ministry of Health and partners require the services of a consultant to lead the process of developing/updating new and/or existing technical briefs arising from RMNCAEH+N Quality of Care Implementation Guide and strategic documents relating to quality of care including sick and small newborn. The scope of the review process would involve the following:
Project Goal.
To strengthen and create uniformity in RMNCAE+N Quality of Care information dissemination through national and state-level technical and strategic briefs advocacy materials and learning technical briefs
Responsibilities
• Conduct a situational analysis (rapid assessment), to identify already existing technical briefs on RMNCAEH+N QoC that speaks to the QoC Implementation
Guide in Nigeria.
• Work in collaboration with FMOH and partners to review existing technical briefs if available.
• Develop terms of reference/detailed outline for all 25 technical briefs to be developed.
• Work in collaboration with the FMOH and partners to extensively develop technical briefs that will be used by all RMNCAEH+N Quality of Care stakeholders.
Required Qualifications
Qualification and Experience Required:
First Degree in Medical Science (MBBS, Nursing/midwifery, pharmacy etc.)
Masters degree in medical sciences/public health (necessary for medical related consultancies). (Preferably not less than 8 years' experience)
PHD will be an added advantage and/or professional certification in related field is an added advantage,
Desirable
Post-graduate degree in Public Health or Obstetrics and Gynecology.
Experience:
Essential
At least 12 years working experience in related field,
Extensive consultancy experience in Maternal, Newborn and Child Health and Public Health with local and international organizations of at least 7 years
Previous experience working with the Federal and State Ministry of Health
stakeholders
Desirable
▪ Publications in maternal and newborn health, especially the niche of RMNCH
Quality of Care.
Knowledge and skills:
Good knowledge of MS Office packages etc.
Excellent interpersonal skills and ability to work under pressure and collaboratively in a team.
Languages
Advanced level of spoken and written English
Method of Application
Interested and qualified? Go to Jhpiego – John Hopkins University on jobs-jhpiego.icims.com to apply