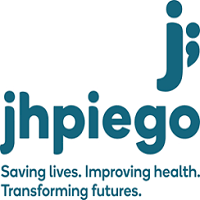 Overview
Jhpiego, through STAR Nigeria, is conducting an implementation research study to assess the feasibility and acceptance of blood and oral fluid Hepatitis C self-test kits in Nasarawa state. Jhpiego is seeking an experience Research Coordinator to oversee this study in Nasarawa for a period of 12 months.
The position reports to the STAR Project Director and receives day-to-day technical supervision and other support from the Strategic Information advisor. The Research Coordinator will provide overall coordination of the HCV study; overseeing the ethical implementation of the study, participate in training of data collection staff and coordinates data collection; oversee recruitment of human subjects, as well as to write and edit reports and manuscripts.
Experience 6 years
Location Nasarawa
Responsibilities
Collaborate with study personnel in the strategic planning of study implementation.
Ensure submission for IRB approvals.
Oversee the recruitment, training and supervision of research assistants.
Coordinate data collection for the study.
Oversee accurate data entry into study database.
Closely track study recruitment and enrollment and keep study PI updated on progress to sample size.
Ensure compliance with the study protocol and standard operating procedures.
Consult with co-investigators on appropriate management of participant problems and concerns.
Ensure that the study is executed successfully and completed within time frames to meet research objectives.
Oversee data management including data cleaning and analysis
Participate in writing and editing of a technical reports and manuscripts for publication or presentation.
Perform any other programmatic duties related to the study.
Required Qualifications
Bachelor's degree in Statistics, Demography, Economics, Sociology, public health or any other related social science subject, master's degree will be an added advantage
At least 6 years consultancy experience in a related field and at least 2 years' experience in HIV/AIDS related research design, implementation and publication.
Excellent knowledge of quantitative and qualitative research models and data analysis
Experience in writing high quality reports to funders and other stakeholders
Excellent English writing skill
Highly proficient in MS Office (Word, Excel and PowerPoint)
Strong planning, time management and project management skills
Strong people management and leadership skills
Familiarity with quantitative data storage and analysis systems
Ability to work effectively and efficiently in a fast-paced environment
Results-oriented, professional, accountable and proactive
Attention to detail and ability to deliver to a deadline
Must be able to work independently with little supervision
Strong interpersonal and decision making skills
Excellent communication skills
Willingness to travel
Nigerian nationals are strongly encouraged to apply.
Monthly Gross Salary :N1,150,000
Method of Application
Interested and qualified? Go to Jhpiego – John Hopkins University on jobs-jhpiego.icims.com to apply