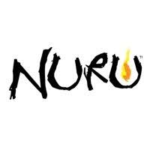 Nuru equips local leaders with tools and knowledge to lead their communities out of extreme poverty by integrating impact programs that address the most prevalent and fundamental challenges of extreme poverty around four areas of need:
The Research Assistants will support Nuru Nigeria Program Team in the implementation and collection of primary data during surveys, assessments, and qualitative studies such as Focus Group Discussion (FGD), Key Informant Interviews (KII), etc for Nuru Nigeria in Michika, Gombi, and Hong  LGAs.
Key Responsibilities
The scope of work and responsibilities of the Research Assistants (RAs) include the following:
Data Collection
Support Nuru Nigeria Program Team in the collection of primary data during surveys, assessment, soil samples, and qualitative studies such as Focus Group Discussion (FGD), Key Informant Interviews (KII), etc based on various criteria provided.
Support the Nuru field team in the implementation of all intervention activities in the communities to achieve set objectives through close work with the Assistants and officers to effectively manage assigned communities.
Work closely with the Program Team in the registration and management of established Farmer's Associations/Farmer's Organizations (FO) in the communities to ensure groups are strengthened and are performing actively in all activities.
Support in the delivery of direct extension services to farmers in cycles and carry out on-site farm monitoring to ensure the adoption of innovative practices that will increase farmers' agricultural production capacity.
Support in the training delivering on all Nuru Nigeria training (such as group organization, GAP, machines operation and maintenance, Loans and Savings,  and other relevant training) conducted at the community level to all Nuru farmers groups.
Data Quality
Ensuring that Nuru Nigeria data collection activities are carried out in line with standard Guidelines and study protocol.
Perfect all required data quality checks as instructed during the field data collection process
Documentation
Proper records and documentation of all research materials and tools
Daily update on activity progress
Transcribing and translating qualitative data
Requirements
National Diploma, NCE, or its equivalent with at least one year of experience directly related to the duties and responsibilities specified
Speaks reads, and writes fluently in English, Kamwe, Hausa & Fulfulde required
Knowledge of the operational area
Previous experience as an emergency or Research Assistant working with an NGOs
Proven interest & commitment to humanitarian and development principles and demonstrates an understanding of conflict/post-conflict development contexts.
Understanding of confidentiality requirements
Resident and familiarity with the terrain in North-East Nigeria
Excellent computer application skills, particularly Ms. Word & Excel programs
Can operate android devices
Strong typing skills
Strong attention to detail
Strong analytical skills
Team player with a positive attitude
Flexibility in a fast-paced evolving work environment
Good communication and public speaking skills
Ability to work under pressure, independently, and with limited supervision while maintaining a high level of accuracy
Demonstrate ability to operate in both office and field settings
Prior experience in carrying out surveys, conducting interviews, and undertaking assessments.
Experience implementing electronic data collection methods
Non-discriminatory employment clause:
Applicants will not be discriminated against on the basis of ethnicity, colour, gender, religion, socio-economic status, age, disability or health status. The management of Nuru Nigeria reserves the right to verify all of the applicant's information and conduct background checks on shortlisted candidates including reaching out to his/her previous employer. Only Shortlisted candidates will be contacted.
Method of Application
Interested and qualified candidates should forward their CV to: recruitment.nurunigeria18@gmail.com using the position as subject of email.