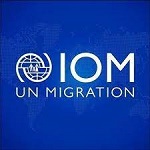 Context:
Under the overall supervision of the Head of Migration Management Unit and the direct supervision of the Project Manager, the incumbent will be responsible to assist in carrying out the activities envisaged by the project "Measures for the protection and socio-economic empowerment of Ukrainian women temporary hosted in Italy" in different locations in Italy.
Core Functions / Responsibilities:
Mapping displaced Ukrainian women hosted temporary in Italy;
Support the organization of the focus groups with the Ukrainian displaced population;
Attend IOM trainings on Italy's civic and social orientation and cascade them onto the Ukrainian target group;
Provide information to the Ukrainian target group on the risks of trafficking in human beings, labour exploitation and discrimination;
Identify potential or de facto victims for the appropriate referral to the anti-trafficking network;
Support Ukrainian women in the elaboration of CVs/skills assessment and identify potential beneficiaries interested in participating in vocational trainings;
Disseminate information and communication materials among beneficiaries;
Support the collection of disaggregated and anonymous data of the beneficiaries of the project, ensuring coordination with the IOM team in Rome;
Translate from Italian into Ukrainian and vice versa relevant documentation;
Ensure direct contacts with relevant local stakeholders (Prefetture, Questure, Regions, Civil Protection) and other organizations/NGOs in the assigned duty station, with respect to the project activities;
Secure availability to travel from/to assigned duty station and within the Region area;
Prepare all relevant documentation related to the project (payment/ reimbursement/travel) and regular reporting to the project management team in Rome on the activities performed in the assigned duty station;
Perform any other tasks related to the execution of the project, as assigned by the supervisor.
Required Qualifications and Experience:
Education
University degree from an accredited academic institution with at least 2 years of proven experience in migrant's inclusion /assistance or 2 years of proven experience in social-inclusion activities implemented with the Ukrainian diaspora; or High school diploma with at least 4 years of proven experience in migrant's inclusion/assistance or proven experience in social-inclusion activities implemented with the Ukrainian diaspora;
Experience
At least 2 years of working experience in the field of migrants' assistance, with a particular focus on the promotion of migrants' inclusion;
Experience on the prevention and fight against trafficking and labor exploitation is an asset.
Skills
Intercultural competence and communication skills;
Familiarity with administrative procedures;
Knowledge of Italian culture and society (labor market, public offices, etc.);
Driving license; • Able to multi-tasks, prioritize and work independently;
Knowledge of Microsoft Office applications, including Word, Excel, and PowerPoint as well as Outlook is required.
Languages
Fluency in Italian, English and Ukrainian.
Knowledge of Russian will be considered ad an asset.
Required Competencies
Values
Inclusion and respect for diversity: respects and promotes individual and cultural differences; encourages diversity and inclusion wherever possible.
Integrity and transparency: maintains high ethical standards and acts in a manner consistent with organizational principles/rules and standards of conduct.
Professionalism: demonstrates ability to work in a composed, competent and committed manner and exercises careful judgment in meeting day-to-day challenges.
Core Competencies
Teamwork: develops and promotes effective collaboration within and across units to achieve shared goals and optimize results.
Delivering results: produces and delivers quality results in a service-oriented and timely manner; is action oriented and committed to achieving agreed outcomes.
Managing and sharing knowledge: continuously seeks to learn, share knowledge and innovate.
Accountability: takes ownership for achieving the Organization's priorities and assumes responsibility for own action and delegated work.
Communication: encourages and contributes to clear and open communication; explains complex matters in an informative, inspiring and motivational way.
Other:
Any offer made to the candidate in relation to this vacancy notice is subject to funding confirmation.
Appointment will be subject to certification that the candidate is medically fit for appointment, and verification of residency, visa and authorizations by the concerned Government, where applicable.
As part of the mandatory medical entry on duty clearance, candidates will be requested to provide evidence of full vaccination against COVID-19.
This post is subject to local recruitment. Only persons holding a valid residence and work permit for Italy will be eligible for consideration.
How to apply
Interested candidates are invited to submit their applications on IOM Personal History Form via email at [email protected].
The reference code CFCV 2022 16 EXT Regional Focal Point must be clearly indicated in the email subject otherwise the application will not be correctly routed.
Candidates who do not possess the above requested qualifications will not be taken into consideration. Only shortlisted candidates will be contacted for an interview, soon after the closing of the Vacancy.
Posting period: From 02.08.2022 to 16.08.2022.