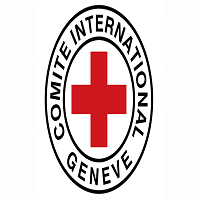 The International Committee of the Red Cross (ICRC) is an impartial, neutral and independent organisation whose exclusively humanitarian mission is to protect the lives and dignity of victims of armed conflict and other situations of violence and to provide them with assistance.
We are recruiting to fill the position below:
Job Title: Radio Operator Supervisor
Location: Abuja
Position Details
Under the supervision of the ICT Coordinator 2 in Abuja, the Radio Operator Supervisor ensures the delegation's radio room functions without interruption 24hours daily and plays a role in security procedures.
Main Duties and Responsibilities
Independently operates all machines for voice and for data communication.
Supervises radio and telecommunication and facilitates contacts and permanent field follow-up according to internal guidelines
Manages and supervises radio operation schedule and shifts
Follows up on all work-related messages and correspondence with the relevant contacts and departments
Regularly and promptly treats triggered Panic/SOS alarms, distress calls, validates them and ensures the appropriate assistance is given.
Consistently goes through the movement plans and daily staff location template daily and promptly corrects all irregularities, omission, and inconsistencies.
Ensures all movements are registered in the logbook / Field Mobile Log database
Makes sure that all mobiles arrive at their destination and waits until confirmation comes.
Informs the management immediately in case of unusual contacts
Proactively maintains information flow on security-related issues.
Updates lists of field movements, messages transmitted, etc.
Conduct periodic equipment inspections and routine tests to ensure that operations standards are met.
Broadcast information concerning security alert locally, using relevant means (VHF, SMS, or phones).
Attending to Telephone calls during the night times, public holidays, and other times of absence of the Switchboard operators. Testing telephone lines and reporting any faults to the ICT Helpdesk.
Education and Experience Required
University Degree in Accounting or any relevant field
3 years' work experience in a similar field
Good command of spoken and written English
Very good computer literacy.
Desired Profile and Skills:
Creative and proactive attitude.
Professional appearance
Open-minded and non-judgmental
Willingness to travel all over Nigeria and internationally when required
Service Oriented.
Good organizational and people management skills.
Application Closing Date
31st October, 2022.
Method of Application
Interested and qualified candidates should send their Curriculum Vitae, Application Letter and NYSC Certificate to: [email protected] using "ABJ202200312 Radio Operator Supervisor ABJ" as the subject of the email.
Note
Applications intended for this role without the subject will not be treated.
In the body of the mail, please indicate the following in the format as seen:

Qualification(s) – Current location – Languages you speak – Years of relevant experience.

Late application will not be considered.
Only shortlisted candidates will be contacted.
Equal opportunities shall be provided to all employees and applicants for employment based on their demonstrated ability and competence without discrimination based on race, colour, religion, sex, nationality, status, disability, etc.
Female candidates are encouraged to apply.
ICRC will not request for any monetary payments from applicants at any stage of the recruitment process.