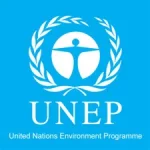 Closing date: Thursday, 9 March 2023
Posting Title: Quality Assurance and Evaluation Expert Consultant [Cancelled]
Department/Office: United Nations Environment Programme
Duty Station: N'DJAMENA; NAIROBI;
Posting Period: 28 February 2023 – 09 March 2023
Job Opening Number: 23-United Nations Environment Programme-202447-Consultant
United Nations Core Values: Integrity, Professionalism, Respect for Diversity
Sorry, this job opening is no longer available.
Result of ServiceA consolidated progress report for the period of the consultancy documenting the substantive inputs made to evaluation processes.
Work LocationHome-Based; Remotely
Expected duration12 months
Duties andResponsibilities
Organization Setting The United Nations Environment Programme (UNEP) is the United Nations systems designated entity for addressing environmental issues at the global and regional level. Its mandate is to coordinate the development of environmental policy consensus by keeping the global environment under review and bringing emerging issues to the attention of governments and the international community for action. This position is located at Headquarters in the Evaluation Office which reports directly to the Executive Director. The Consultant reports to the Senior Evaluation Officer. Duties and Responsibilities: The Consultant takes a lead role in ensuring adherence to organizational standards and programme quality through the planning, implementation, coordination and reporting of evaluations required by the UN General Assembly and the UNEA. Under the guidance and overall supervision of the Senior Evaluation Officer, the Consultant will perform the duties listed below. 1. Coordinate in-depth, and desk-based evaluations for selected projects. 2. Draft Terms of Reference in liaison with Task Managers / Project Managers and plan the work schedule of experts to be hired to perform project evaluations. 3. Identify evaluation experts and recommend to the Senior Evaluation Officer to form qualified evaluation teams. 4. Review and assess the quality of evaluation deliverables in draft form and prepare comments / feedback for clearance by the Senior Evaluation Officer. Review comments should be tailored to ensure that final evaluation reports reach the highest standards possible. 5. Engage all relevant parties, including UNEP staff and colleagues in partnering organizations, in participatory evaluation processes. 6. Review final evaluation reports and provide comments and feedback to the Senior Evaluation Officer to ensure lessons learned and recommendations are reflected in-line with UNEP requirements. 7. Lead a process of planning for actions to be taken in response to the evaluation recommendations and assess compliance with Recommendation Implementation Plans at regular intervals. 8. Undertake validation and quality assessment reviews of Management Led Terminal Reviews. Provide written reports / feedback on each assignment to the Senior Evaluation Officer. 9. Develop draft communication products for the Senior Evaluation Officer and disseminate through online platforms and/or in presentations. 10. Contribute to the development and circulation of evidence-based knowledge. 11. Prepare monthly progress reports documenting inputs made to ongoing evaluation processes.
Qualifications/special skillsA Master's degree or equivalent in Environmental Science/Studies, Business Administration, Planning, Management, Social Sciences, or Political Science, Auditing or the equivalent combination of education and experience in a relevant field is required. A first-level university degree in combination with two years of qualifying experience may be accepted in lieu of the Master's university degree. A minimum of five years of progressively responsible experience in the field of monitoring and evaluation is required. Knowledge management, including evaluation work experience in international organizations is desirable..
LanguagesEnglish and French are the working languages of the United Nations Secretariat. Fluency in oral and written English is required. Knowledge of French is desirable
No FeeTHE UNITED NATIONS DOES NOT CHARGE A FEE AT ANY STAGE OF THE RECRUITMENT PROCESS (APPLICATION, INTERVIEW MEETING, PROCESSING, OR TRAINING). THE UNITED NATIONS DOES NOT CONCERN ITSELF WITH INFORMATION ON APPLICANTS' BANK ACCOUNTS.