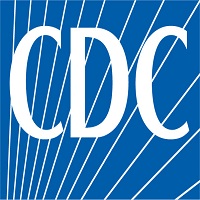 The Centers for Disease Control and Prevention (CDC) is the nation's leading science-based, data-driven, service organization that protects the public's health. For more than 70 years, we've put science into action to help children stay healthy so they can grow and learn; to help families, businesses, and communities fight disease and stay strong; and to protect the public's health.
We are recruiting to fill the position below:
Job Title: Public Health Advisor
Job ID: HHS-CDC-IMP4-23-11658227
Location: Nigeria
Schedule Type: Full-Time
Department: Department of Health And Human Services
Agency: Centers for Disease Control and Prevention
Series & Grade: 0685– GS–13/14
Hiring Paths: Fed-Internal-Search, Fed-Transition
Agency Marketing Statement
For more than 75 years, we have put science into action to help children stay healthy so they can grow and learn; to help families, businesses, and communities fight disease and stay strong; and to protect the public's health. In addition, CDC also has a critical preparedness and response mission: we protect the American people from health threats, research emerging diseases, and mobilize public health programs with domestic and international partners.
CDC's 24/7 Emergency Operations Center (EOC) unites highly trained experts, well established processes, and state-of-the-art technology to coordinate resources and information as CDC responds to emergencies worldwide.
Every CDC employee has a role in supporting public health emergency management, whether through temporary assignments to emergency responses or sustaining other CDC programs and activities while colleagues respond.
CDC offers exciting and dynamic opportunities in Public Health with global impact. Examine how you can use your talent, training, and passion to help CDC continue as the world's premier public health organization
Summary
As a global leader in public health and health promotion, CDC is the agency Americans trust with their lives.
In addition to our everyday work, we offer employees the opportunity to contribute their unique skills through temporary assignments on Emergency Operations Center Response Teams countering new and emerging health, safety, & security threats.
Join our team to use your talent, training, & passion to help CDC continue as the world's premier public health organization. Visit www.cdc.gov
Responsibilities
As an Public Health Advisor you will:
Serve as the principal advisor and direct and oversee multi-functional program activities involving a broad and complex range of public health programs that are operated overseas.
Manage multiple projects and programs operating concurrently.
Analyze collected data and findings and interpret complex legislative, regulatory, and/or policy guidance for use in managing overseas public health programs.
Develop and implement strategies and plans for meeting overseas objectives.
Establish and forge relationships with international organizations to collaborate and facilitate the development and integration of operating public health program initiatives and activities across a broad area.
The Public Health Advisor will either perform management and operations work or technical work.
Qualifications
Education:
There are no education requirements for this position.
To Remain An Active Duty USPHS Commissioned Corps Officer Join more than 6,500 highly qualified public health professionals as part of the U.S. Public Health Service.
Overseen by the Surgeon General, you will be part of an elite and diverse team of professionals essential to public health leadership and exemplary clinical service.
PHS Commissioned Corps Officers interested in performing the duties of this position with the Commissioned Corps, you are welcome to apply and receive a courtesy referral.
Note that a courtesy referral is not a competitive civil service process and does not provide civil service status for the selected employee. Click Here for the comparison chart of Commissioned Corps ranks to civil service, which advises you on potential billet rankings.
To ensure compliance with an applicable preliminary nationwide injunction, which may be supplemented, modified, or vacated, depending on the course of ongoing litigation, the Federal Government will take no action to implement or enforce the COVID-19 vaccination requirement pursuant to Executive Order 14043 on Requiring Coronavirus Disease 2019 Vaccination for Federal Employees. Safer Federal Workforce Task Force guidance on other Federal agency safety protocols based on vaccination status-including guidance on protocols related to masking, distancing, travel, testing, and quarantine-remains in effect.
Minimum Qualification Requirements:
Although this announcement is advertised for multiple duty locations, it is not intended to convey any implication nor expectation that positions will be filled at all locations.
This announcement is being used to create an inventory of applicants for Public Health Advisor positions and will be used to fill immediate and future needs.
Applicants are encouraged to apply early in order to maximize their employment opportunities. Your application will remain in the inventory of tentatively qualified applicants. Applicants that are among the best qualified will be referred to the selecting official for consideration as requests to fill vacancies are processed by the Human Resources Office. The first cut-off date for you to be referred will be October 31, 2022. Thereafter, additional referral lists will be generated throughout the open period as vacancies occur. If further evaluation or interviews are required, you will be contacted.
This is an open continuous announcement.
Qualified applicants will be considered as job opportunities occur and may or may not receive further notification regarding the status of their application.
Term appointments may be shortened or extended up to a maximum of four years based on the needs of the agency without further competition. Subsequent employment for CDC positions must be through the appropriate competitive process or special employment program hiring authorities.
CDC Financial Disclosure -OGE form 450 Holding ourselves to a higher standard; the Centers for Disease Control and Prevention inspires public confidence in its trust responsibilities and mission by maintaining high ethical principles.
This position may be subject to the confidential financial disclosure requirements of the Ethics in Government Act of 1978 (P.L. 95-521). Therefore, if selected, you will be required to complete a Confidential Financial Disclosure Report (OGE Form 450) to determine if a conflict or an appearance of a conflict exists between your financial interest and your prospective position with the agency. This Information will be required annually.
Knowledge, Skills, Abilities, and other Characteristics:
Your qualifications will be evaluated and rated on the following competencies:
Knowledge of funding requirements to manage, oversee and monitor public health projects and/or programs.
Knowledge of the implementation, management and administration of public health programs.
Skill in oral communication.
Skill in written communication.
Conditions of Employment
US Citizenship is required. Background Investigation is required.
E-Verify: If you are selected for this position, the documentation that you present for purposes of completing the Department of Homeland Security (DHS) Form I-9 will be verified through the DHS "E-Verify" System. Federal law requires DHS to use the E-Verify System to verify employment eligibility of all new hires, and as a condition of continued employment obligates the new hire to take affirmative steps to resolve any discrepancies identified by the system. The U.S. Department of Health and Human Services is an E-Verify Participant.
Direct Deposit: All Federal employees are required to have Federal salary payments made by direct deposit to a financial institution of their choosing. One-year probationary period may be required. Travel, transportation, and moving expenses will be paid.
Bargaining Unit Position: No
Drug Screening Required: Positions requiring a top secret or secret clearance will be required to be drug tested. All qualification requirements must be met by the closing date of the announcement. Time-in-Grade must be met within 30 days of the date the referral list is generated. Code 4 Supervisory positions may be filled Mobility agreement may be required. Recruitment Incentive may be authorized. Relocation Incentive may be authorized. Annual Leave for non-federal service may be authorized. Positions will require a top secret or secret clearance depending on the position.
Promotion potential: Please be advised there is no promotion potential.
Salary Range
$81,216 – $124,764 Per Annum.
Application Closing Date
31st March, 2023 at 11:59 PM (EST).
Method of Application
Interested and qualified candidates should:
Click here to apply online
Application Guidelines
To apply for this position, you must complete the online application and submit the documentation specified in the Required Documents section below.
A complete application package must be submitted by 11:59 PM (EST) on 03/31/2023 of this announcement to receive consideration. To begin, click Apply to access the online application.
You will need to be logged into your USAJOBS account to apply. If you do not have a USAJOBS account, you will need to create one before beginning the application. Follow the prompts to select your résumé and/or other supporting documents to be included with your application package.
You will have the opportunity to upload additional documents to include in your application before it is submitted.
Your uploaded documents may take several hours to clear the virus scan process. After acknowledging you have reviewed your application package, complete the Include Personal Information section as you deem appropriate and click to continue with the application process. You will be taken to the online application which you must complete in order to apply for the position.
Complete the online application, verify the required documentation is included with your application package, and submit the application.
To verify the status of your application, log into your USAJOBS account (https://my.usajobs.gov/Account/Login), all of your applications will appear on the Welcome screen.
The Application Status will appear along with the date your application was last updated. For information on what each Application Status means, visit: https://www.usajobs.gov/Help/how-to/application/status/. You are encouraged to apply online. If you are unable to apply online, please use the Alternate Application link listed in the Additional Information section of this vacancy announcement. Applicants are strongly encouraged to apply online if at all possible.
Applying online, through your USAJOBS account, will expedite the application process and allow you to check your application. If you utilize the Alternate Application method, your USAJOBS account will not display this application and you will not receive status updates.
Required Documents
Your Resume showing work schedule, hours worked per week, dates of employment and duties performed.
Other supporting documents:
Cover Letter, optional most recent SF-50, Notification of Personnel Action (The SF-50 should reflect a # 1 or 2 for your tenure code in Item #24, and a #1 in item # 34 of the document),
if applicable Time-In-Grade: If you are applying for a higher grade, but your SF 50 doesn't clearly demonstrate you meet the 52-week time-in-grade requirement, you may need to provide an additional SF-50, or equivalent. (e.g. Promotion with an effective date more than one year (1) year old, Within-Grade-Increase at the highest grade held.)
Career Transition Assistance Program (CTAP) documentation, if applicable (e.g., Certification of Expected Separation, Reduction-In-Force Separation Notice, or Notice of Proposed Removal; SF-50 that documents the RIF separation action; and most recent performance appraisal).
For Active Duty USPHS Commissioned Corps Officers Submit your latest Personnel Order (PHS-7063) as an USPHS Active Duty Commissioned Officer For USPHS Commissioned Corps Call-To-Active Duty (CAD) Candidates: In lieu of PHS Personnel Orders (PHS-7063), submit an official copy of your USPHS CADE Medical and Professional Boarding notifications stating you are physically qualified and recommended for appointment.
For Résumé and Application Tips visit: https://help.usajobs.gov/index.php/Tips.