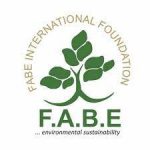 FABE International Foundation is a non-governmental, not-for-profit environmental health and sustainability organization passionate about the establishment and improvement of an eco-conscious generation committed and dedicated to restoration, conservation, sustainability, and protection of the environment.
Experience 5 – 5 years
Location Lagos
Job Field NGO/Non-Profit
Salary Range ₦100,000 – ₦150,000/month
Conduct regular visits to project sites to monitor the implementation of activities, gather feedback from beneficiaries and submit detailed report about the activities and findings
Assist to develop and strengthen local projects networks.
Assist to identify needs and opportunities by conducting training needs assessments.
Collect data on project indicators and maintain an updated database on project progress
Assist in tracking project performance at community level and report, monitor and follow up on project activities.
Support the program team to record and analyze monitoring data for reporting and timely communicate the results of analysis to inform programme decision making
Conduct surveys and analyze data on a quarterly basis and make recommendations to improve the project based on the findings
Support the Project Manager to prepare periodic project reports based on accurate and evidence-based data/information
Support the Monitoring and Evaluation team in the tracking of outcome of activities evidenced by accurate data to enhance quality of reporting
Identify and document human interest stories and case studies based on the successes of implemented projects
Assist program team in reviewing log frames, M&E work plans and targets at proposal development stage through to project implementation
Method of Application
Interested and qualified candidates should forward their CV to: [email protected] using the position as subject of email.