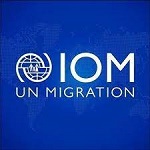 Position Title: Project Information Assistant (Training)
Duty station: Manila (Global) Administrative Centre (MAC)
Job classification: General Staff/ G-5
Type of Appointment: Special Short Term – Graded, six months with possibility of extension
Closing date: 09 October 2022
Salary: Php 53,189.42 per month net of taxes
Context
The goal of the Project Information and Management Application (PRIMA) system is to contribute to strengthening the International Organization for Migration's (IOM) position as lead migration agency, by consistently demonstrating transparency and performance that operationalizes a results-based management approach to programming.
Specifically, PRIMA is designed to:
Capture project data and documents throughout the project lifecycle to facilitate monitoring and reporting;
Provide an online workflow approval process in line with the Project Handbook;
Enhance knowledge sharing capacity in relation to project development and outcomes; and,
Aid aggregated reporting of IOM project data.
Under the direct supervision of the Project Information Supervisor, the successful candidate will provide support to the PRIMA team with regards to the production of PRIMA learning materials and the conduct of PRIMA training in IOM.
The position will also have functional coordination link to the Senior Human Resources Officer/Head of Staff Development and Learning (SDL) and will assist the SDL Unit in the development of interactive online learning packages as well as in coordinating with the Regional Offices on the Project Development (PD) and Project Management (PM) training needs in IOM.
Core Functions / Responsibilities
Virtual package development & content curation:
Assist in the development of interactive online learning packages, both in a self-paced format and for virtual instructor-led delivery, using existing training materials and by interacting with subject matter experts and other stakeholders.
Create online content into role-based learning pathways for specific target audiences, including CoMs, Project Developers, Project Managers, RMOs, Primary and Secondary Reviewers.
Provide support in updating print and online learning materials based on newly released PRIMA features and enhancements as well as participant feedback.
Facilitation support and user engagement:
Work with RPDOs, PD/PM-PRIMA trainers, and SDL in conducting virtual instructor-led PD, PM and PRIMA training.
Support PD, PM and PRIMA trainers in fostering peer learning and ongoing engagement asynchronously in virtual communities. • Coordinate with PRIMA Team and SDL in the development of communication package and associated awareness-raising materials on PD, PM and new PRIMA features and enhancements.
Contribute in the promotion of PD, PM and PRIMA trainings through a variety of channels within IOM and in coordination with trained trainers, the PRIMA team and SDL.
Monitor and evaluate the effectiveness of PD, PM and PRIMA training, learning and development activities, and develop appropriate reports.
Perform general administrative duties, such as coordinating enrollment in I-Learn, planning of training schedule, managing the training pipeline for PD, PM and PRIMA trainings, identifying trainers/facilitators, as well as, sending invitation information to training participants.
Perform other duties as may be assigned.
Education
University degree in adult learning, education, communications/multimedia studies or a related field from an accredited academic institution with relevant professional experience, preferably in an international context.
Formal certification in the field of Learning and Development is highly desirable.
Experience
Designing, delivering (via software like Zoom, Adobe Connect, WebEx and/or MS Teams) and evaluating live virtual trainings;
Designing, developing (via standard authoring tools like Articulate, Captivate or similar) and evaluating interactive self-paced courses;
Creating a variety of communication assets like videos and infographics for enhancing user engagement.
Expertise in instructional design, virtual facilitation, and evaluation frameworks;
Excellent communication skills and coordination abilities with multicultural and geographically dispersed audiences;
Ability to facilitate decision-making among stakeholders based on sound technical inputs;
Proven application of project management approaches to manage deadlines and potential risks;
Fluency in video editing software, MSOffice, and Adobe Suite tools;
Previous experience in video editing and production;
Proven ability to produce work accurately and concisely according to set deadlines.
Proficiency with Microsoft Office 365, Windows, Office, and Outlook, and desktop software applications.
Experience working in a multi-cultural office environment.
Excellent organization and analytical skills, attention to details, and ability to work with minimum supervision.
How to apply
Interested candidates are invited to submit their applications via IOM Philippines jobsite not later than 09 October 2022 with reference code SVN 005/2022 Project Information Assistant (Training).
For further information, refer to: https://careersph.iom.int/vacancies/svn-0052022-svn-0052022-project-information-assistant-training-g-5-manila-global
IOM welcomes applicants from qualified individuals, irrespective of their race, religion, skin, color, nationality, age, disability status, ancestry, sex, sexual orientation, gender identity or expression, marital status, family structure, mental health status, or any other characteristic.
Only shortlisted candidates will be contacted.