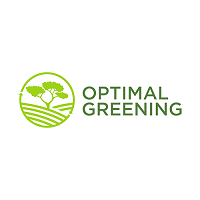 Optimal Greening Foundation (OGF) is a non-profit organization (NGO) committed to delivering environmental sustainability solutions to rural and marginalized communities in Nigeria and Africa. OGF is the non-profit arm of Optimal Greening, a Nigerian based, and African focused provider of environmental sustainability services committed to transforming the energy, waste, and water industries across the public and private sectors.
We are dedicated to raising the consciousness of individuals and organizations on the impacts of climate change and the need for environmental sustainability. We advocate for renewable options to protect the environment, reduce reliance on coal, oil and gas, and mitigate resource depletion. Water Ease for Development Alliance (WEDA) is OGF's premier initiative and focuses on Water, Sanitation and Hygiene (WASH) via sustainable solutions for rural and disadvantaged communities for economic empowerment. OGF aims to scale this initiative to effectively address the adverse environmental, health and social issues associated with lack of access to clean water, to help alleviate poverty in Nigeria.
We are recruiting to fill the position below:
Job Title: Project Coordinator
Location: Lagos (Remote)
Employment Type: Full-time
Reporting to: Founder & CEO
Purpose of Role
To coordinate all activities related to the design, planning, development and execution of community development projects for rural, marginalized and low-income communities.
Responsibilities
As a startup organization, the ideal candidate for this role is one who is comfortable taking initiative to meet the dynamic pace of operations within the organization. Key tasks and activities include:
Overall lead with responsibility for community development projects to deliver environmental sustainability services to target segment from inception through completion.
Manage stakeholder engagement process and serve as focal point for all stakeholders, including community leaders, government agencies, partners, suppliers and contractors.
Prequalify and map out new communities suitable for the deployment of the organization's sustainable solutions such as solar energy, water treatment, clean cooking etc.
Develop and conduct surveys to understand community needs and ensure proper identification, design and planning of conceptualized solution for project delivery.
Develop programs in compliance with regulatory requirements; monitor broader WASH sector initiatives at all levels of government to ensure programs are in alignment.
Ensure project delivery is in accordance with technical, budgetary and timeline stipulations to ensure the Foundations' objectives and stakeholder expectations are met.
Explore opportunities for collaboration with stakeholders (domestically and internationally) in relevant sectors, including WASH, renewable energy, waste management and agriculture.
Support fundraising activities and provide content related to project plans and proposals for inclusion in grant applications, crowdfunding campaigns and donor requests.
Maintain existing partnerships and grow the organization's network of strategic partners.
Coordination and participation in selected relevant events to advocate for environmental sustainability and promote Optimal Greening Foundation's strategy.
Qualifications
Minimum of Bachelor's Degree, preferably in a technical discipline (Science or Engineering) with relevant experience in the energy sector.
Strong preference for master's degree in sustainability related field.
Job Requirements:
An entrepreneurial mindset and prior experience working in civil society organizations, experience with startup NGO's is preferred.
Self-motivation with the ability to generate ideas and develop concepts to fruition with minimal supervision.
Excellent communication (written and verbal) skills to effectively relate with key stakeholders as well deliver clear and concise.
Exposure to and interest in climate change, social impact and sustainability.
Must have a laptop with access to stable internet connection given the remote nature of the role.
Application Closing Date
21st November, 2022.
Method of Application
Interested and qualified candidates should send their Curriculum Vitae and Cover Letter to: info@optimalgreening.com using the job title as the subject of the mail.
Note: Curriculum vitae without cover letter will not be considered.