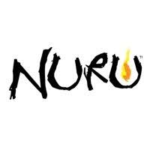 Nuru equips local leaders with tools and knowledge to lead their communities out of extreme poverty by integrating impact programs that address the most prevalent and fundamental challenges of extreme poverty around four areas of need:
Location: Yola, Adamawa State -NN Administrative Office
Employment Type: Full-time
Career Level: Senior Level Manager
Terms and conditions: The appointment will be for a period of 18 Months, renewable based on funding and performance.
Number of Job Openings: 1
Start Date: November 2022
Position Summary:
Nuru Nigeria is seeking a Project Coordinator who will be responsible for leading the implementation of Phase 2 of the GIZ Livelihoods activities.
The PC will lead the development and execution of Nuru Nigeria's long-term cooperative strategy with a view to establishing sustainable, profitable farmer organizations and creating value for cooperative members. The project coordinator will work closely with the management committees and employees of Nuru-supported farmer organization cooperatives to guide all day-to-day management decisions and co-create the development of the cooperatives' long and short-term plans.
The PC will be responsible for the project staff and Nuru supported FO's training and coaching. The coordinator acts as a direct liaison between the leadership of the cooperatives and management of Nuru Nigeria.
This position will also lead Nuru Nigeria's financial inclusion strategy, including the provision of digital financial services for Nuru supported FOs and members.
Reporting and Supervision: The Project Coordinator will report to the Managing Director
Job Responsibilities:
Oversee the implementation of activities and ensure full compliance and success on the activity.
Oversee and supervise all the field staff ensuring cohesion and teamwork.
Oversee cooperative business and operation planning to ensure efficiency, quality, service, and cost-effective management of resources.
Plan, develop, and implement strategies for generating resources and revenues.
Work closely with the Managing Director to implement Nuru Nigeria's cooperative development strategy.
In collaboration with the Managing Director, develop a sustainable and formal strategy of coordinating farmer organization/cooperatives activities.
Ensure the mainstreaming of NN programs through the Farmer Organization.
In collaboration with the Monitoring and Evaluation Manager, establish cooperative assessment protocols that expand on an existing relationship with SCOPE insight and identify cooperative profitability measurement plans.
Develop and deliver a concise, realistic, and efficiently sequenced digital financial inclusion standard operating procedure that can support Nuru Nigeria's scaling ambitions.
Support and oversee the day-to-day cooperative activities.
Assess the principal risks of the cooperatives and to ensure that these risks are being monitored and managed.
Oversee the detailed operations of the cooperative, within the policies established by the leadership, and recommend changes and additions to the management when necessary.
Maintain, and revise, as necessary, an adequate bookkeeping and accounting system for the farmer organisations that can be managed by the cooperatives for sustainability.
Furnish the organisation with information needed for long range planning of the farmer organisations.
Responsible for implementing all cooperative strategies in consultation with the management committee and Nuru Nigeria within the period of this activity.
Facilitate the management committee's members in collecting information concerning business alternatives, synthesising the information, and evaluating it for decision making.
Oversee the conduct and management of crop aggregation, commercialization and market linkage activities within the period of this project.
Job Requirement:
Msc. preferred, BA/BSc required in Economics, Agric-Economics and Extension, Accounting, Business Administration or other relevant agriculture or social science fields.
Minimum of 5 years' experience in cooperative business development at a management level, or similar work in business or organizational development.
Previous experience in the development sector, especially in NGOs, preferred.
Experience with financial inclusion programs in rural environments.
Strong record-keeping/cooperative accounting experience.
Candidates with leadership and project management experience are preferred.
Experience implementing gender mainstreaming into programming will be an advantage.
Strong strategy-building and critical thinking skills.
Desire to succeed and continually improve performance.
Team player with positive attitude and sense of humour.
Flexibility in a fast-paced, constantly changing work environment.
Good communication and public speaking skills.
Ability to work under pressure, independently, and with limited supervision.
Demonstrated ability to operate in both office and field settings.
Excellent computer application skills.
Ability to speak, read and write fluently in English and Hausa languages required.
Knowledge of the operational area and local language.
Female candidates are strongly encouraged to apply.
Nuru Nigeria Offers:
 Annual compensation range is NGN 7,200,000 – NGN 8,200,000 subject to statutory deductions.
18 working days of paid annual leave, 15 Days of paternity leave, and 120 calendar days of paid maternity leave.
13th-month remuneration up to 70% of monthly gross.
Capacity development opportunities.
Conducive work environment.
Positive atmosphere of dynamism and motivated team setting.
Atmosphere of a forefront professional and flexible NGO with a unique new development approach.
Training and capacity building programs and intensive mentorship by expat team.
Life Insurance covering accident, disability and related benefits.
Health Insurance covering employees and family.
Pension benefits.
Atmosphere of diversity committed to providing equal employment opportunity, forbidding discrimination based on race, color, religion, gender, national or ethnic origin, age and differently able, with respect to policies and visions.
Other Labor best practices apply.
Non-discriminatory employment clause:
Applicants will not be discriminated against on the basis of ethnicity, colour, gender, religion, socio-economic status, age, disability or health status. The management of Nuru Nigeria reserves the right to verify all of the applicant's information and conduct background checks on shortlisted candidates including reaching out to his/her previous employer. Only Shortlisted candidates will be contacted.
Method of Application
Interested and qualified candidates should forward their CV to: recruitment.nurunigeria18@gmail.com using the position as subject of email.