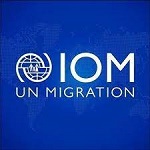 The United States Refugee Admissions Program (USRAP) operates world-wide with a target of providing resettlement opportunities to tens of thousands of refugees each year. IOM provides a range of services and support to the USRAP including, but not limited to, case processing, migration health assessments, cultural orientation training, organized transportation and administration of a travel loan and collections program. The Department of Operations and Emergencies (DOE), specifically the Resettlement and Movement Division (RMM), has the organizational responsibility to provide direction, oversight and guidance to IOM's global support to all resettlement programs.
Context:
Under the United States Refugee Admissions Program (USRAP), the Resettlement Support Center (RSC) provides critical support and processing services for refugee resettlement to the US. As part of an MOU between IOM and the US State Department Bureau for Population Refugees and Migration (PRM), IOM manages the RSC for Latin America region. RSC LA manages US resettlement activities in Latin America and Caribbean. RSC LA prepares refugee applications for adjudication by and provides support to visiting US Citizenship and Immigration Services (USCIS) officers, facilitates security and medical screenings, provides information about arriving refugees to resettlement agencies in the US and offers Cultural Orientation (CO) training to refugees departing for the US.
Under the general supervision of the Deputy Project Manager, RSC LA, and the direct supervision of the Project Officer, Case Management, the Project Associate, is responsible for carrying out case management activities, with the following duties and responsibilities:
Core Functions / Responsibilities:
Supervise up to two teams of RSC LA staff members undertaking case management activities in an assigned area or areas, such as file integrity, program access, pre- screening, field team, adjudications support, scheduling or pre-departure services, including overseeing staff development processes such as hiring, providing training, assigning duties and giving feedback to staff members on their performance on a regular basis to ensure high quality work and the accurate completion of case management activities.
Oversee the efficient and effective management of refugee case files and medical records, including, if assigned, the creation of new case files, the distribution, return and re-filing of case files, the file tracking system, and file scanning and/or travel packet creation. Ensure the file tracking system is utilized according to established guidelines. Liaise with other units to ensure open communication and satisfaction with file integrity services.
Oversee refugee interviews, if assigned, ensuring appropriate interview techniques are utilized, refugee applicants are treated with dignity and respect, form fill and casework procedures are followed, data is entered and verified correctly, and that other work performed in relation to files is carried out in accordance with established Standard Operating Procedures (SOPs). As needed, arrange for team members to undertake duty travel. Liaise with other units to ensure open communication and satisfaction in relation to the work performed by team members conducting refugee interviews.
Oversee the organization and/or scheduling of refugee appointments, including, as assigned, the creation of ad hoc reports, the creation and updating of schedules, the issuance of notifications and the confirmation of appointments, interpretation services and/or the completion of logistical duties related to circuit rides. Liaise with all units being serviced by scheduling team members to ensure open communication and satisfaction with scheduling activities.
In relation to the adjudication of refugee case files, liaise with US Citizenship and Immigration Services (USCIS) team leaders to ensure they are able to carry out their work in a manner consistent with their established schedules and guidelines. Supervise team members providing support to USCIS officers and overseeing daily adjudications activities, the distribution of adjudications work to team members, the delivery of briefings for refugee applicants, interpretation during interviews, data entry, logistical support and notifications to refugees of their results.
Ensure START is updated in a timely and effective manner with such content as refugee application data, biographical and other sensitive information such as interview dates, USCIS interview and fingerprint results, medical data and resettlement location preferences, and supervise processes being carried out within and between units, such as program access verification, security checks and assurances.
Utilizing reports, oversee regular QC of case files and data in START to ensure the accuracy of all case information, the RSC's compliance with all USRAP and RSC SOPs and that processing pipelines are as short and efficient as possible, with expedited cases progressing as needed. Proactively address backlogs or pipeline issues in coordination with RSC management.
Liaise with other teams and units in RSC LA and with external partners such as USCIS, the Refugee Processing Center (RPC), panel physicians, the US Embassy and the United Nations High Commissioner for Refugees (UNHCR). Prepare unit statistics and report regularly to the National / Project Officer or RSC management on relevant activities, problems and solutions related to the workflow and processing pipeline.
Train other Case Management team members to efficiently and effectively manage refugee case files, conduct refugee interviews, organize and schedule refugee appointments, update START, conduct quality assurance of files and case data and support the USCIS adjudication, and to supervise case management team members and activities.
Undertake duty travel as needed to participate in refugee interview and USCIS adjudication circuit rides, for meetings and for training.
Demonstrate a comprehensive understanding of the USRAP, SOPs and START, as well as the ability to remain professional, impartial and unbiased during all interactions with refugee applicants, colleagues and partners. Develop and implement SOPs as needed.
Maintain and promote the confidentiality and integrity of all RSC-related information by implementing control procedures in line with USRAP standards of conduct and data protection rules. Alert RSC management of any non-compliance to SOPs or codes of conduct by RSC staff members.
Perform such other duties as may be assigned.
Required Qualifications and Experience
Education
Bachelor's degree in social sciences or a related field from an accredited academic institution, with 6 years of relevant professional experience.
Experience
Six years of working experience.
Ability to use own initiative and work under pressure with minimum supervision
Excellent computer skills – Word, Excel and Internet.
Skills
Attention to detail and ability to organize.
Strong interpersonal and communication skills.
Ability to work under pressure with minimum supervision
Excellent writing and drafting skills.
Excellent computer skills – Word, Excel and Internet.
Languages
Fluency in English and Spanish (oral and written).
Required Competencies
The incumbent is expected to demonstrate the following values and competencies:
Values
Inclusion and respect for diversity: respects and promotes individual and cultural differences; encourages diversity and inclusion wherever possible.
Integrity and transparency: maintains high ethical standards and acts in a manner consistent with organizational principles/rules and standards of conduct.
Professionalism: demonstrates ability to work in a composed, competent and committed manner and exercises careful judgment in meeting day-to-day challenges.
Core Competencies – behavioural indicators level 2
Teamwork: develops and promotes effective collaboration within and across units to achieve shared goals and optimize results.
Delivering results: produces and delivers quality results in a service-oriented and timely manner; is action oriented and committed to achieving agreed outcomes.
Managing and sharing knowledge: continuously seeks to learn, share knowledge and innovate.
Accountability: takes ownership for achieving the Organization's priorities and assumes responsibility for own action and delegated work.
Communication: encourages and contributes to clear and open communication; explains complex matters in an informative, inspiring and motivational way.
Managerial Competencies – behavioural indicators level 2
Leadership: provides a clear sense of direction, leads by example and demonstrates the ability to carry out the organization's vision; assists others to realize and develop their potential.
Empowering others & building trust: creates an atmosphere of trust and an enabling environment where staff can contribute their best and develop their potential.
Strategic thinking and vision: works strategically to realize the Organization's goals and communicates a clear strategic direction.
Other
Solo se considerarán aplicaciones que cumplan con el perfil solicitado. – No se considerarán aquellas aplicaciones recibidas en fecha posterior a la clausura de la convocatoria o que no se especifiquen el código de referencia. – Esta convocatoria está abierta únicamente a ciudadanos nacionales o extranjeros legalmente autorizados para trabajar en el país. – Cualquier oferta laboral en relación con este aviso especial de vacante está sujeta a la disponibilidad de fondos del proyecto.
La contratación de esta candidatura está sujeta a la validación de referencias, aprobación médica. Se debe contar con el certificado de vacunación COVID completo y/o programación de la segunda y/o tercera dosis, así como a la verificación de residencia, visa y autorizaciones por el Gobierno local, en caso de ser aplicable.
How to apply
How to apply:
Candidatos interesados están invitados a postular enviando un correo a [email protected] con el asunto: "RRHH 108_2022 Project Associate Case Management Pre-screening" adjuntando su DNI o pasaporte, carta de presentación y CV en formato PDF renombrado de la siguiente manera: "CV APELLIDOS_NOMBRES", hasta el 29 de setiembre del 2022 a las 11:59 pm.
Only shortlisted candidates will be contacted.
Posting period:
From 15.09.2022 to 29.09.2022