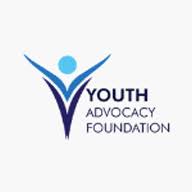 Youth Advocacy For Social Change Foundation is a not for profit, non-governmental organization (NGO) founded in 2013 and based in Ilesa, Osun State, Nigeria.
We are recruiting to fill the position below:
Job Title: Programs Manager
Locations: Ilesha – Osun, Lagos, Ondo, Oyo
Employment Type: Full-time
Job Description
Overaching Purpose:
To facilitate the implementation of Agenda of the Board of Trustees of the Foundation
Accountabilities:
Day-to-day coordination of the activities of the Foundation in the actualization of its set objectives.
Creating and managing virtual and physical engagement programs of the Foundation.
Evaluating impact of programs and providing quarterly/Annual reporting on Foundation's activities and impact.
Manage and provide content for the Foundation's Programs.
Develop partnerships that will drive sustainability of the Foundation.
Facilitate the process of impact assessment of programs on beneficiaries.
Day-to-day coordination of existing programs and volunteer operations.
Oversee the preparation and submission of annual activity-based project budgets as well as monthly and quarterly financial reports and sending of new funding requests
Ensures close collaboration and coordination with cooperating partners to guarantee smooth implementation of activities and achievement of results as specified
Approve manage media (traditional and social) communication for the Foundation.
Minimum Qualification / Experience
Bachelor's Degree in an appropriate / relevant course.
Minimum of 4 years cognate work experience with an NGO of similar values and objectives
Experience in managing digital hubs, social media platforms and online content.
Experience in Corporate Social Responsibility and Development.
Application Closing Date
14th November, 2022.
Method of Application
Interested and qualified candidates should:
Click here to apply online
Note: Only qualified applicants will be contacted.