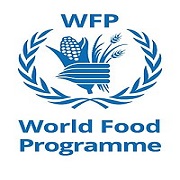 WFP celebrates and embraces diversity. It is committed to the principle of equal employment opportunity for all its employees and encourages qualified candidates to apply irrespective of race, colour, national origin, ethnic or social background, genetic information, gender, gender identity and/or expression, sexual orientation, religion or belief, HIV status or disability.
Are you an experienced Programme Policy Officer interested in further developing your professional experience while contributing to ending global hunger? Are you passionate about helping those in need? Would you like to join a global organisation investing in its people?
If so, an exciting & fulfilling career awaits you! Join our diverse and passionate team that works on varied and international projects directly contributing to saving & changing millions of lives around the globe.
DEADLINE FOR APPLICATIONS
The deadline to apply for this position is Sunday, 9 October 2022 (11:59 PM)
WHO WE ARE
The United Nations World Food Programme (WFP) , a highly prestigious, reputable & world's largest humanitarian organization, operating in more than 120 countries and territories, bringing life-saving assistance in emergencies, building pathways to peace, stability and prosperity for people recovering from conflict, disasters and the impact of climate change and supporting sustainable and resilient livelihoods for a world with zero hunger.
At WFP, people are at the heart of everything we do and the vision of the future WFP workforce is one of diverse, committed, skilled, and high performing teams, selected on merit, operating in a healthy and inclusive work environment, living WFP's values (Integrity, Collaboration, Commitment, Humanity, and Inclusion) and working with partners to save and change the lives of those WFP serves.
To learn more about WFP, visit our website: https://www.wfp.org/ and follow us on social media to keep up with our latest news: YouTube, LinkedIn, Instagram, Facebook, Twitter.
The United Nations World Food Programme is the world's largest humanitarian agency fighting hunger worldwide. The mission of WFP is to help the world achieve Zero Hunger in our lifetimes. Every day, WFP works worldwide to ensure that no child goes to bed hungry and that the poorest and most vulnerable, particularly women and children, can access the nutritious food they need.
WHY JOIN US?
WFP is a 2020 Nobel Peace Prize Laureate
WFP offers a highly inclusive, diverse and multicultural working environment
WFP invests in the personal & professional development of its employees through a range of trainings, accreditation, coaching, mentorship and other programs as well as through internal mobility opportunities
A career path in WFP provides an exciting opportunity to work across various country, regional and global offices around the world, and with passionate colleagues who work tirelessly to ensure that effective humanitarian assistance reaches millions of people across the globe
We offer attractive compensation package (please refer to Terms and Conditions section)
ORGANIZATIONAL CONTEXT
Guided by WFP's Strategic Plan (2022-2025), the Emergencies and Transitions Unit (PRO-P) is responsible for key thematic areas critical to achieving people-centred programming: (a) protection; (b) conflict sensitivity; (c) accountability to affected populations; and (d) humanitarian access and principles. Under the overall guidance of the Director for PRO-P and reporting to the Chief of the Policy, Advocacy and Partnerships Team within PRO-P, you will act as the lead on Protection with responsibility for WFP's global positioning, ensuring policy coherence within WFP's normative portfolio (Protection, Gender, Disability Inclusion), and providing support in the implementation of WFP's Protection and Accountability Policy.
KEY ACCOUNTABILITIES (not all-inclusive)
The Programme Policy Officer (Protection) P4 will focus his/her efforts along the following key areas:
Guidance
Building on the Protection and Accountability Policy, develop further guidance on how elements of the Policy can be understood in the context of existing WFP business processes within the Programme function and alignment with broader UN system reform efforts.
Internal WFP interlinkages
Key to mainstreaming across the organisation is the forging of links between units and functions, especially the work of Emergency Preparedness and Support Response Division, Gender, Enterprise Risk Management, and Human Resources.
Inter-Agency
You will ensure that WFP's approach and efforts are in partnership with fellow agencies, funds, programmes and NGOs in terms of its operational response and policy work, notably in the context of the Inter-Agency Standing Committee and the Global Protection Cluster.
Policy Advocacy
You will proactively document lessons in the implementation of the WFP Protection and Accountability Policy so as to strengthen the manner in which food assistance programmes can have protection outcomes. Key to this will be strengthening inter-agency and local partnerships.
Operational
Ensuring that Protection is well integrated at the operational level into Country Strategic Plans and subsequent programme design processes, providing support to field staff through regular deployment and working closely with the Regional Bureaux in support of Country Offices
QUALIFICATIONS AND KEY REQUIREMENTS
EDUCATION:
You have:
Advanced University degree in International Affairs, Economics, Nutrition/Health, Agriculture, Environmental Science, Social Sciences or other field relevant to international development assistance or First University Degree with additional years of related work experience and/or trainings/courses.
EXPERIENCE:
You have:
At least 8 years of postgraduate progressively responsible, relevant professional experience in the international humanitarian and/or development fields.
Proven experience and knowledge in mainstreaming Protection and Accountability to Affected Populations (AAP) in line with key responsibilities outlined above for this position;
LANGUAGE:
You have:
Fluency (level C) in both oral and written communication in English
Intermediate knowledge (level B) of a second official UN language: Arabic, Chinese, French, Russian, Spanish, and/or WFP's working language, Portuguese.
French is highly desirable
MORE ABOUT YOU
You have:
Proven leadership and management capacity to build and foster inclusive and high-performing teams in a multi-cultural environment;
Inter-agency experience;
Facilitated discussions with experts in Food Security Analysts and Nutritionists;
Gained direct experience of different programme approaches;
Worked with government or international agencies and gained policy experience.
Led team in strategic discussions;
Worked in HQ or a Regional Bureau in an advisory function.
Strong writing skills, with the ability to turn out high-quality documents on very short notice;
Strong communication skills;
Strong interpersonal skills;
Field experience within a range of contexts (emergency, conflict and transition);
Led a country/area office programme team or a substantial component of a complex programme;
TERMS AND CONDITIONS
Mobility is and continues to be a core contractual requirement in WFP. This position is classified as "rotational" which means the incumbent shall be subject to the regular reassignment process. The selected candidate will be employed on a fixed-term contract with a probationary period of one year. This position is open to both internal and external candidates.
WFP offers an attractive compensation and benefits package in line with ICSC standards (http://icsc.un.org) including basic salary, post adjustment, relocation entitlement, visa, travel and shipment allowances, 30 days' annual leave, home leave, an education grant for dependent children, a pension plan, and medical insurance.
The selected candidate will be required to relocate to Rome, Italy to take up this assignment.
REMINDERS BEFORE YOU SUBMIT YOUR APPLICATION
We strongly recommend that your profile is accurate, complete, and includes your employment records, academic qualifications, language skills and UN Grade (if applicable)
Once your profile is completed, please apply, and submit your application
Please make sure you upload your professional CV in the English language
Kindly note the only documents you will need to submit at this time are your CV and Cover Letter
Additional documents such as passport, recommendation letters, academic certificates, etc. may potentially be requested at a future time
Please contact us at [email protected] in case you face any challenges with submitting your application
Only shortlisted candidates will be notified