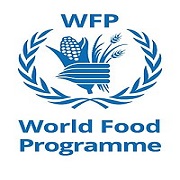 WFP encourages female candidates and people with disabilities to apply.
WFP seeks candidates of the highest integrity and professionalism who share our humanitarian principles. Selection of staff is made on a competitive basis. We are committed to promoting diversity and the principle of equal employment opportunity for all our employees and encourages qualified candidates to apply irrespective of religion or belief, ethnic or social background, gender, gender identity and disability.
Job related key information
Job Title: Programme Policy Officer, NOB (Research, Assessment and Monitoring) Grade: NOB Type of contract: Fixed Term Duration: 12 months Duty Station: Dushanbe Vacancy Number: 170801 Date of Publication: 01 August 2022 Deadline of Application: 14 August 2022
Terms and conditions
WFP offers a competitive benefits package including salary, pension, leave, plus medical insurance
JOB PURPOSE
Under the direct supervision of the Head of RAM and the overall supervision of the Head of Programme, the Programme Policy Officer (RAM) contributes significantly to generating evidence for development of the food security and nutrition policies and programmes and ensures the effective implementation of WFP project activities by serving as the main focal person for all analysis, research and monitoring related activities for the WFP programme activities.To provide support to policy and programme activities that effectively meet food assistance needs.
KEY ACCOUNTABILITIES (not all-inclusive)
Food security and vulnerability analysis:
Lead WFP's efforts to build capacities of national government to conduct food security and vulnerability analysis to effectively inform national food security policies and strategies.
Support the development of projects and activities, plans and processes to contribute to food security and vulnerability analysis ensuring alignment with wider WFP policies and guidance.
Support the development of systems and tools for the monitoring and assessment of food assistance needs in line with innovative methodologies and best practice including the rollout of corporate tools for the management of food security related information.
Conduct regular food security and vulnerability assessments including the emergency assessments and prepare of timely reports to enable effective decision-making on the development of country strategy, policies and programmes.
Provide assistance on the coordination of data gathering and monitoring systems ensuring that rigorous quality standards are maintained.
Provide support to relevant partners that are focusing on food security and nutrition issues to enable sharing of experience, lessons learned and best practice.
Programme monitoring:
Development of Monitoring, Review and Evaluation plans and strategies that will provide the most relevant information toward achieving expected results (as set out in the Country Strategic Plan (CSP) and other global and regional plans), while being compliant with WFP evaluation and monitoring requirements.
Contribute to evidence-based decision-making on programme design and implementation, notably through conducting baseline, process, outcome and impact monitoring, and by acting as a focal point for evaluations and reviews planned by WFP Tajikistan.
Coordinate with the monitoring staff including the third-party monitors to ensure that monitoring activities are being conducted according to the plan and produce regular monitoring reports with status of results and implementation of improvements.
Lead the administration and management of corporate monitoring systems and provide technical support to programme staff on the use of such systems.
Contribute to building M&E capacity of WFP staff and partners through training and information sharing, increase awareness on the importance of monitoring and evaluation and encourage accountability for demonstrating results.
Represent WFP Tajikistan in relevant technical working groups set up by the UN Country Team, such as the UNDAF M&E Working Group, to strengthen accountability of UN agencies and contributing to the national Sustainable Development Goals (SDG) monitoring.
Perform other duties as required.
STANDARD MINIMUM QUALIFICATIONS
EDUCATION:
Advanced University degree in Sociology, Statistics, Data Science, Social Studies, Economics, Performance Management or other relevant fields; or First University degree with 5 years of relevant work experience and/or training/courses.
EXPERIENCE:
Required: Minimum of three years of relevant professional work experience (or First University degree with 5 years of experience) including food security analysis and/or monitoring and evaluation activities. Experience using a variety of quantitative and qualitative analytical tools and methods including proficiency in conducting statistical analysis. Demonstrated proficiency in research and policy analysis, including in the interpretation of data and statistics.
Desirable: Practical expertise in food security analysis and mapping by participating in multiple assessments, including the design, data collection, analysis and reporting. Demonstrated experience in developing monitoring plans and implementing monitoring activities of humanitarian and development programmes. Demonstrated experience in coordinating project evaluatio.ns and reviews. Demonstrated experience in report writing.
LANGUAGE:
Fluency (level C) in English language, Tajik and Russian, both written and oral.
WFP is committed to diversity and inclusion within its workforce. WFP has zero tolerance for sexual exploitation and abuse, any kind of harassment, including sexual harassment, abuse of authority or discrimination. All selected candidates will, undergo rigorous reference and background checks.
No appointment under any kind of contract will be offered to members of the UN Advisory Committee on Administrative and Budgetary Questions (ACABQ), International Civil Service Commission (ICSC), FAO Finance Committee, WFP External Auditor, WFP Audit Committee, Joint Inspection Unit (JIU) and other similar bodies within the United Nations system with oversight responsibilities over WFP, both during their service and within three years of ceasing that service.
How to apply
Interested candidates should complete their applications on-line on WFP website on the following link:
https://career5.successfactors.eu/sfcareer/jobreqcareer?jobId=170801&company=C0000168410P
Applicants will have to register and create on-line CVs to be able to apply. Hard copies of CVs or applications through e-mail will not be accepted. Please ensure that your application contains accurate and complete information.
The deadline for submission of applications is 14 August 2022.
Female candidates and individuals with disabilities are especially encouraged to apply.