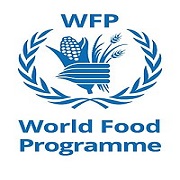 ORGANISATIONAL CONTEXT:
About the Wrld Food Programme :
The United Nations World Food Programme (WFP) is the world's largest humanitarian agency fighting hunger worldwide. The mission of WFP is to help the world achieve Zero Hunger in our lifetimes. Every day, WFP works worldwide to ensure that no child goes to bed hungry and that the poorest and most vulnerable, particularly women and children, can access the nutritious food they need.
DRC is one of the largest hunger crises in the world. Hunger and conflict fuel one another, with armed conflict and widespread displacement prevailing for the past 25 years and multiple other crises compounding DRC's humanitarian challenges.
Qualified women and people living with a disability are strongly encouraged to apply.
WFP celebrates and embraces diversity.
It is committed to the principle of equal employment opportunity for all its employees and encourages qualified candidates to apply irrespective of race, colour, national origin, ethnic or social background, genetic information, gender, gender identity and/or expression, sexual orientation, religion or belief, HIV status, disability.
JOB PURPOSE:
With technical background in Emergency Preparedness and Response, the incumbent leads and manages Programme Unit to ensure the effective and efficient management and implementation of WFP programmes, strategies, and activities.
KEY ACCOUNTABILITIES (not all-inclusive, within delegated authority):
Under the supervision of the Head of Field Office/alternate, the incumbent will assume the following responsibilities:
Explain WFP-wide programme policy into field level practices, programme guidance and implementation modalities and operations, to ensure a clear and strong connection between Country Office and field operations.
Provide advice and support to delivering a complex portfolio of programmes to clarify ambiguities and ensure that policy and programme operations are consistent with WFP policies and other relevant guidance;
Provide technical advice or mobilize technical expertise, on a wide range of programme and policy issues including assessment and analysis, the choice of objectives, activities, transfer modalities and appropriate food products, the deployment and testing of innovative approaches and the development of strategies to support local government efforts to reduce hunger and malnutrition;
Collaborate with governments and other partners in identifying where food assistance can be usefully deployed at the local level and provide support and technical expertise for the planning, formulation, and implementation of food assistance programmes, including advice on the context-specific transfer modalities (food, cash or vouchers and capacity strengthening);
Find complementary strategic partnerships with other UN agencies;
Ensure that Cash Based Transfer (CBT) processes are implemented in line with SOPs shared by Country Office CBT team;
Oversee the Vulnerability Assessment and Mapping activities that support WFP food security and nutrition policies and programmes (needs assessment and situation analyses, programme design, targeting, cost effectiveness, and operational efficiency).
Oversee and provide support to food security and nutrition programmes as well as in the development and implementation of monitoring, review and evaluation plans aligned to WFP DRC and corporate standards;
Work collaboratively with specialist colleagues/units for incorporating gender, Accountability to Affected Population (AAP), Protection, Conflict sensitivity perspectives in all intervention, to ensure equal participation of women and men, accountability to beneficiaries and social cohesion.
Other as required.
DESIRED EXPERIENCES FOR ENTRY INTO THE ROLE:
7 years, or more, postgraduate professional experience in humanitarian, development, or related field.
experience working across the Program portfolio including VAM/Nutrition, CBT, and SCOPE;
Has led a Field Office/Area Office Programme team or a component of a Country Office Programme Portfolio;
Participated in a moderately complex emergency operation/ development programme.
Has gained experience in field operations, preferably in a hardship duty station or emergency situation.
Has experience in food security, vulnerability analysis, or a closely related area, such as food security information management systems.
Has experience in monitoring and evaluation with a background and interest in the analysis of socioeconomic issues and related policy matters.
Has experience leading a mid-size to large team to ensure the effective delivery of objectives.
STANDARD MINIMUM ACADEMIC QUALIFICATIONS:
Education: Advanced University degree in economics, business, accounting, statistics, or any field relevant to international development assistance. Or First University Degree with additional years of related work experience and/or trainings/courses;
Language: Fluent command of spoken and written French and English (Swahili could be an added value)
Knowledge and skills: Demonstrated knowledge of Cash Based Transfers and Emergency Operations; Experience working with NGOs and/or UN agencies; Ability to work under pressure and time constraint; Excellent written and oral communication skills; Specialized training/experience in emergency response management highly desirable; Has; Clear and logical thinking expressed in the spoken and written word.
How to apply
If you are interested by this position please click here to apply : HERE
DEADLINE FOR APPLICATIONS : 18/08/2022
VA Ref no.: 171279
Kindly note the only documents needed at this stage are your CV and Cover Letter. Additional documents such as passport, recommendation letters, academic certificates, etc. may potentially be requested at a future time.
For candidates who experience problems accessing WFP E-recruitment platform and need accommodations in applying, please contact [email protected] mentioning the VA number in the subject line.
All employment decisions are made on the basis of organizational needs, job requirements, merit, and individual qualifications. WFP is committed to providing an inclusive work environment free of sexual exploitation and abuse, all forms of discrimination, any kind of harassment, sexual harassment, and abuse of authority. Therefore, all selected candidates will undergo rigorous reference and background checks.
THE WORLD FOOD PROGRAMME DOES NOT CHARGE A FEE AT ANY STAGE OF THE RECRUITMENT PROCESS (APPLICATION, INTERVIEW MEETING, PROCESSING, OR TRAINING).