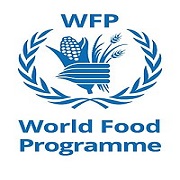 WFP encourages female candidates and people with disabilities to apply.
WFP seeks candidates of the highest integrity and professionalism who share our humanitarian principles. Selection of staff is made on a competitive basis. We are committed to promoting diversity and the principle of equal employment opportunity for all our employees and encourages qualified candidates to apply irrespective of religion or belief, ethnic or social background, gender, gender identity and disability.
Job Title: Programme Policy Consultant (Resilience and Food Systems)
Grade: Consultant II
Type of contract: Regular Consultancy
Duration: Until 31 December 2022
Duty Station: Bangkok, Thailand (remote work possible)
Vacancy Number: 170482
Date of Publication: 27 July 2022
Deadline of Application: 10 August 2022
JOB PURPOSE
Working under the supervision of the Senior Climate and DRR Advisor, the consultant will focus on existing WFP activities and initiatives in the region and beyond, such as asset creation, livelihoods and skills development, Smallholder Agricultural Market Support (SAMS), reduction of post-harvest losses reduction, and value chain development. S/he will also take work in close collaboration with relevant focal points from the Climate and DRR unit, Nutrition, School feeding, supply chain, etc. to achieve better programme integration.
KEY ACCOUNTABILITIES
Supporting COs on the design, implementation, and oversight of resilience programmes at country level, with a specific focus on asset creation, livelihoods activities and skills development (natural resource management, soil and water conservation, landscape and ecosystem restoration) SAMS, post-harvest losses reduction, value chain development and on their synergies with other programmes and activities (e.g. anticipatory action, climate services, access to financial services, school feeding, nutrition, etc…).
Ensuring gender perspectives are effectively reflected in asset creation and livelihoods programming and that they are designed to ensure the meaningful participation of women and men and the empowerment of marginalized groups.
Support and provide guidance to COs as needed during the development of their Country Strategic Plans (CSP); this entails working closely with RBB colleagues to ensure a coordinated approach and maximise synergies with climate risk management, DRR and climate change adaptation, emergency preparedness interventions.
Support the development and facilitation of trainings tailored to the Asia Pacific region and specific country contexts, including relevant background materials, to enhance the capacity of WFP staff and partners to design and deliver effective asset creation and livelihoods, SAMS, post-harvest losses reduction, and value chain development programmes.
Work closely with colleagues from other programming areas to co-develop and incorporate relevant guidance on integrated resilience programming in relevant trainings/documents to strengthen coherence, with a particular focus on the Asia Pacific Integrated Risk programming Framework (IRPF) and the Resilience Building Blocks.
Support better coordination with integrated resilience and integrated risk programming activities at RBB and CO level, working closely with other technical units in RBB (social protection, emergency preparedness, RAM, school feeding) to foster synergies for integrated approach to resilience building and DRR; this includes coordinating and documenting meetings of the Integrated Risk Programming Task Force within the regional bureau.
Liaise and strengthen coordination with relevant units in HQ working to promote greater coherence and coordination and coordinate provision of inputs and technical support to country offices on asset creation and livelihoods and smallholder markets support.
Support country offices engagement with relevant partners and stakeholders to scale up integrated resilience programmes, with a focus on strengthening government and community ownership and effectiveness of food security and nutrition programmes at regional, national and sub-national levels – including through extended field work and strengthen and develop operational partnerships with other organizations (governments, UN, NGO's, academia and research institutions) to foster collaborative approaches and initiatives that improve resilience and livelihoods related assistance packages.
STANDARD MINIMUM QUALIFICATIONS
EDUCATION
Master's degree in geography, environmental science and management, development studies, agronomy, agriculture, forestry, climate studies or related disciplines, or Bachelor's degree with two additional years of relevant experience.
WORK EXPERIENCE
At least 7 years of postgraduate progressively responsible professional experience working on environment and/or development programming, rural development, disaster risk reduction or other related fields.
Experience in a developing country working on food security, natural resource management and sustainable development, rural livelihoods and poverty reduction, asset creation, access to markets, value chains, climate change adaptation and disaster risk management with communities.
Demonstrable experience of understanding of sustainable development issues in developing countries is required. Experience of working on resilience building, sustainable rural development, climate change and/or disaster risk management with communities, local and national government in Asia Pacific will be considered an asset.
KEY COMPETENCIES
Proven experience in project management, ideally in a developing country context.
Specialized technical understanding of rural and urban livelihoods, sustainable development issues, natural resource management, disaster risk reduction and climate change adaptation programming. Experience with community based participatory approaches will be considered an asset.
Proven ability to write briefs, analytical and guidance documents to a high standard, and to present complex technical information analyses to technical and non-technical in simple and easily understandable way.
Experience with developing and facilitating trainings to a wide range of stakeholders.
Proficiency in MS Office (Word, Excel, Powerpoint, Outlook) and other standard WFP software packages and systems.
LANGUAGE
Good knowledge of English both spoken and written.
Intermediate knowledge (level B) of another UN official language (Arabic, French, Spanish, Russian or Chinese) or Portuguese (one of WFP's working languages) is desirable.
How to apply
To be considered, interested candidates are invited to apply via https://career5.successfactors.eu/sfcareer/jobreqcareer?jobId=170482&company=C0000168410P.
Only short-listed candidates will be contacted.
We want to ensure the recruitment process is fully accessible. Please contact us at Bangkok.Recruitment@wfp.orgto advise us of any accessibility needs you may have.
ABOUT WFP
The World Food Programme (WFP) is the leading humanitarian organization saving lives and changing lives, delivering food assistance in emergencies and working with communities to improve nutrition and build resilience.
ORGANIZATIONAL CONTEXT
Through Resilience and Food Systems initiatives in the Asia and the Pacific, WFP aims to strengthen vulnerable people's and food systems' capacities to absorb the impacts from different types of stressors by adapting their practices and transforming their livelihoods, across the humanitarian development nexus.
WFP is committed to diversity and inclusion within its workforce. WFP has zero tolerance for sexual exploitation and abuse, any kind of harassment, including sexual harassment, abuse of authority or discrimination. All selected candidates will, undergo rigorous reference and background checks.
No appointment under any kind of contract will be offered to members of the UN Advisory Committee on Administrative and Budgetary Questions (ACABQ), International Civil Service Commission (ICSC), FAO Finance Committee, WFP External Auditor, WFP Audit Committee, Joint Inspection Unit (JIU) and other similar bodies within the United Nations system with oversight responsibilities over WFP, both during their service and within three years of ceasing that service.