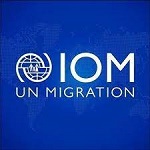 Open to Internal and External Candidates
Position Title : Programme Assistant (Health)
Vacancy Number : SVN/IOMSO/020/2022
Duty Station : IOM Somalia in Mogadishu
Classification : General Service Category, Grade G5
Type of Appointment : Special Short Term, Six Months with possibility of extension
Estimated Start Date : As soon as possible
Closing Date : 17 August 2022
Established in 1951, IOM is a Related Organization of the United Nations, and as the leading UN agency in the field of migration, works closely with governmental, intergovernmental and non-governmental partners. IOM is dedicated to promoting humane and orderly migration for the benefit of all. It does so by providing services and advice to governments and migrants.
IOM is committed to a diverse and inclusive work environment. Internal candidates are eligible to apply to this vacancy. For the purpose of the vacancy, internal candidates are considered as first-tier candidates.
Context:
The International Organization for Migration (IOM) is one of the major humanitarian organizations in Somalia providing integrated humanitarian services including provision of health services targeting migrants and host communities. IOM is currently implementing its Migration Health Programme across Somalia. In this context, IOM is seeking for a qualified programme assistant based in Mogadishu office to support and support programme implementation in all MHD activities in Somalia.
Under the overall supervision of the Program Manager of the Migration Health Division (MHD) and under direct technical supervision of the Health Programme Officer, the Health Program Assistant will support the migration health program in Somalia, by providing assistance on program planning, implementation, financial tracking & reporting. In particular, the Program Assistant will:
Core Functions / Responsibilities:
Provide constant administrative support to the work of field staff, implementing partners, and service providers for the entire MHD programme throughout Somalia.
Follow up on implementation of projects to facilitate and monitor effective and timely delivery of the basic services.
Support implementing partners and service providers to ensure procurement of the health supplies and payments are made timely.
Support inventory management of Health supplies and asset movements in close collaboration with COS team, field team and service provider
Compile project documents, references, and partners' financial documents.
Follow up with field team and finance unit to ensure preparation and liquidation imprest/petty cash are done according to procedures and in a timely manner.
Support to identify the needs and gaps of Health interventions among the beneficiaries in Somalia in close relationship with Health implementing partners, relevant clusters, and authorities
Provide support to daily operations and monitoring of the entire MHD programme activities.
Support conducting appropriate monitoring, evaluation, review and quality assurance.
Assist to strengthen the capacity of national stakeholders through training and other capacity-strengthening activities.
Perform any other relevant tasks assigned by Health Programme Manager..
Education
University degree preferably in public or community health studies from an accredited academic institution with minimum of 3 years' relevant experience; or
Completed high school from accredited academic institution with minimum of 5 years' relevant experience.
Experience
Professional experience in administrative, financial and logistics assistance of a public or private institution, of which at least 2 years must be related to programme assistance for humanitarian work in Somalia.
Professional experience in Health, WASH or GBV.
Experience working with international organizations, with IOM is advantage.
Ability and experience to cooperate and coordinate with other units, implementing partners, NGOs, and government departments, particularly in Somalia.
Skills
High level of computer literacy (MS Office Word, Excel, Outlook).
Excellent communication skills both oral and written.
Ability to prepare clear and concise reports.
Strong strategic, analytical, and creative thinking skills.
Personal commitment, efficiency, flexibility, and drive for results.
Demonstrated gender awareness and gender sensitivity.
Capacity to work effectively and harmoniously with colleagues from various professional backgrounds.
Ability to work under difficult conditions and outside normal working hours while maintaining security awareness
Languages
Fluency in English and Somali is required (oral and written). Arabic is an added advantage
Required Competencies
The incumbent is expected to demonstrate the following values and competencies:
Values – all IOM staff members must abide by and demonstrate these three values:
Inclusion and respect for diversity respects and promotes individual and cultural differences; encourages diversity and inclusion wherever possible.
Integrity and transparency: maintain high ethical standards and acts in a manner consistent with organizational principles/rules and standards of conduct.
Professionalism: demonstrates ability to work in a composed, competent, and committed manner and exercises careful judgment in meeting day-to-day challenges.
Core Competencies – behavioural indicators level 1
Teamwork: develops and promotes effective collaboration within and across units to achieve shared goals and optimize results.
Delivering results : produces and delivers quality results in a service-oriented and timely manner; is action oriented and committed to achieving agreed outcomes.
Managing and sharing knowledge continuously seeks to learn, share knowledge, and innovate.
Accountability: takes ownership for achieving the Organization's priorities and assumes responsibility for own action and delegated work.
Communication: encourages and contributes to clear and open communication; explains complex matters in an informative, inspiring and motivational way.
Other
Any offer made to the candidate in relation to this vacancy notice is subject to funding confirmation.
Appointment will be subject to certification that the candidate is medically fit for appointment and verification of residency, visa, and authorizations by the concerned Government, where applicable.
Only candidates residing in either the country of the duty station or from a location in a neighbouring country that is within commuting distance of the duty station will be considered. In all cases, a prerequisite for taking up the position is legal residency in the country of the duty station, or in the neighbouring country located within commuting distance, and work permit, as applicable.
How to apply
Interested candidates should submit CV and a cover letter indicating the Special Vacancy Notice Number (SVN No.), Position Title and the Duty Station with three professional referees and their contacts (both email and telephone) to: [email protected]
Only shortlisted applicants will be contacted.