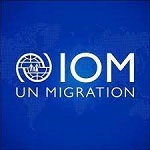 Organizational Scope & Context:
Under the overall supervision of the Head of Protection Unit in Cairo and under the direct supervision of the North Africa AMRP Coordinator in Cairo, the successful candidate will be responsible for assisting the ARMP North Africa coordinator on day basis on matters related to implementation of activities in North Africa and Egypt.
Core Functions / Responsibilities:
Assist in the implementation and monitoring of project activities.
Retrieve, compile, summarize, analyse, and present information/data on specific project topics.
Monitor budget; verify availability of funds; obtain necessary approval and update budget related information.
Act as focal point for administrative coordination of project implementation, involving extensive liaison with diverse organizational units and external parties to initiate requests, obtain necessary clearances, process, and follow-up on administrative actions, etc.
Draft status reports, identifying shortfalls in delivery, bring them to the attention of the supervisor and suggest remedial actions.
Draft correspondence on project issues; prepare and update reports, briefing notes, graphics, statistical tables, presentation, and other forms of documentation.
Respond to complex information requests and inquiries; set up and maintain files/records; organize meetings, workshops and training sessions.
Participate in meetings and conferences; assist in coordinating implementation activities with local authorities, partners, United Nation agencies, intergovernmental and non-governmental organizations, donors, and other stakeholders relevant to the project.
Assist in monitoring work of implementing partners and report non-compliances to the supervisor.
Provides guidance/training to new/junior staff.
Capable organizing events with migrants and counterparts.
Proven experience in project management, implementation, and monitoring of progress.
Perform other related duties as assigned by direct supervisor.
Required Qualifications and Experience:
Education
School diploma with five years of relevant experience; or,
Bachelor's degree in Political or Social Sciences, International Relations, Development Studies, Migration Studies, Human Rights, Law or related fields from an accredited academic institution with three years of relevant professional experience.
Experience
Experience in coordination with governmental authorities, national/international institutions, United Nations agencies and non-governmental organizations.
Experience in working with migrants, refugees, internally displaced persons, victims of trafficking and other vulnerable groups; and,
Prior work experience with international humanitarian organizations, non-government or government institutions/organization in a multi-cultural setting is an advantage.
Proven experience of being capable of working under stressful conditions able to suggest solutions to problems and deliver in an orderly and timely manner
Skills
In depth knowledge of migration, the work of IOM and the risks facing vulnerable migrants.
Languages
Fluency in English and Arabic (oral and written) is required.
Working knowledge of French is desirable.
Notes
Accredited Universities are the ones listed in the UNESCO World Higher Education Database (https://whed.net/home.php).
Required Competencies:
Values – all IOM staff members must abide by and demonstrate these three values:
Inclusion and respect for diversity: respects and promotes individual and cultural differences; encourages diversity and inclusion wherever possible.
Integrity and transparency: maintains high ethical standards and acts in a manner consistent with organizational principles/rules and standards of conduct.
Professionalism: demonstrates ability to work in a composed, competent and committed manner and exercises careful judgment in meeting day-to-day challenges.
Core Competencies – behavioural indicators level 2
Teamwork: develops and promotes effective collaboration within and across units to achieve shared goals and optimize results.
Delivering results: produces and delivers quality results in a service-oriented and timely manner; is action oriented and committed to achieving agreed outcomes.
Managing and sharing knowledge: continuously seeks to learn, share knowledge and innovate.
Accountability: takes ownership for achieving the Organization's priorities and assumes responsibility for own action and delegated work.
Communication: encourages and contributes to clear and open communication; explains complex matters in an informative, inspiring and motivational way.
IOM's competency framework can be found at this link.
https://www.iom.int/sites/default/files/about-iom/iom_revised_competency_framework_external.pdf
Competencies will be assessed during a competency-based interview.
Other
Any offer made to the candidate in relation to this special vacancy notice is subject to funding confirmation.
This is a national position and as such only Egyptian citizens and legal residents with authorization to work in Egypt at the time of the application will be considered.
Appointment will be subject to certification that the candidate is medically fit for appointment and verification of residency, visa and authorizations by the concerned Government, where applicable.
How to apply
Interested candidates are expected to submit their applications on or before November 20, 2022- Cairo time to Careers | IOM Egypt. Late submissions will not be considered.