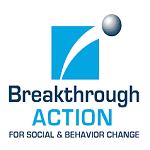 Breakthrough ACTION ignites collective action and encourages people to adopt healthier behaviors-from using modern contraceptive methods and sleeping under bed nets to being tested for HIV-by forging, testing, and scaling up new and hybrid approaches to social and behavior change (SBC). Firmly grounded in proven practices, Breakthrough ACTION works in partnership with governments, civil society, and communities around the world to implement creative and sustainable SBC programming, nurture SBC champions, mainstream new techniques and technologies, and advocate strategic and sustained investment in SBC.
Experience 5 years
Location Abuja , Bauchi , Plateau
Job Field NGO/Non-Profit
Summary
The Program Officer (PO) – TB will work with the Senior Programme Officer (SPO) II and Deputy Project Director – Tuberculosis & Malaria in providing technical and programmatic support for the implementation of TB program area.
Essential Duties and Responsibilities
The Program Officer's specific duties will include:
S/He will have primary responsibility for day-to-day coordination of the TB team activities
The PO will provide technical assistance to the project in the areas of TB, social and behaviour change (SBC), capacity strengthening, community mobilization, social and mass media strategies and advocacy
The PO will also assist in developing TB workplans and reports, and support implementation at national and state level.
Support national and state level coordination with governments, policy makers, TB implementing partners and other stakeholders
Assist with the establishment and maintenance of effective relationships, monitoring and evaluation with TB project partners, implementing partners, National and State TBLS and other key stakeholders
Assist with establishing relationships and coordinating with USAID TB service delivery and commodity logistics partners in project states and at national level
Provide support for training and capacity building activities targeted at BA-Nigeria project partners, heath service providers, community-based organization, community volunteers etc.
Assist with the development and writing of timely program reports on a quarterly and annual basis and disseminate program success stories, and other reporting duties as assigned
Other duties as necessary and assigned by supervisor and BA-Nigeria Project Director.
Education and Experience
Bachelor's Degree in Public Health, Communications, Social Sciences, Health Education, or another related field
Minimum of 5 years of experience on Tuberculosis programs, and at least 3 years working experience with SBC or demand creation.
Experience working in northern Nigeria
Skills:
Proven teamwork and facilitation skills
Excellent writing and oral communication skills
Excellent organizational skills and attention to detail.
Ability to initiate and implement activities with minimal oversight and supervision.
Proficiency in MS Office (Word, PowerPoint, Excel, etc.)
Ability to speak Hausa highly desired.
Method of Application
Interested and qualified candidates should forward their CV to: [email protected] using the position as subject of email.