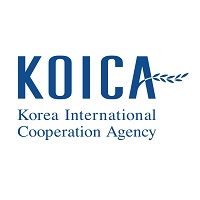 Korea International Cooperation Agency (KOICA) is the primary Official Development Assistance (ODA) Agency of the Government of the Republic of Korea. Since its founding in 1991, KOICA's mission is to, through the implementation of bilateral grant aid programs, work towards sustainable socio-economic development in partner developing countries, leading to the eradication of poverty and improvement of people's lives. KOICA Nigeria Office opened in 2008 and has been providing support through grant aids, implementing socio-economic development programs in Nigeria. KOICA Nigeria Office is located in Abuja, Nigeria's federal capital city.
We are recruiting to fill the position below:
Job Title: Program Officer
Location: Asokoro, Abuja
Employment Type: Full-time
Job Category: Project management
Employment Type: Full time
Length of Service: One Year Fixed-term Contract renewable after evaluation (after successful completion of one-month Probationary Period)
Duties and Responsibilities
We are currently looking for Nigerian nationals for the position of Program Officer to join KOICA Nigeria Office with the following responsibilities:
Working with government agencies and international organizations to facilitate the formation, development, implementation, and evaluation of assigned KOICA programs.
Monitoring and analyzing program implementation and reviewing relevant documents and reports.
Provide administrative and substantive support to the organization of meetings, workshops, events, etc.
Participating in field missions, including the provision of substantive and administrative support, data collection, etc.
Performing other duties as required.
Qualifications
All of the following qualifications are required:
Bachelor's Degree or Advanced University Degree (Masters or equivalent) in International Relations, Public Administration, or related fields.
A minimum of three years of project/program management, administration, or related area in governmental organizations, international organizations, or non-governmental organizations.
High-level of computer literacy (Word, Excel, PowerPoint)
Candidates possessing the following criteria are desirable:
Possession of PRINCE 2 Foundation, PRINCE 2 Practitioner, or PMP certification
Experience working with Korean government-funded projects/programs
Experience working with bilateral development agencies.
Competencies:
Communication: Speaks and writes clearly and effectively in English. Interprets public policies and roles of each stakeholders. Interacts appropriately with a variety of stakeholders in both public and private sectors.
Professionalism: Mobilize resources effectively in project/program management. Is conscientious and efficient in meeting commitments, observing deadlines, and achieving results. Shows persistence when faced with difficult problems or challenges; remains calm in stressful situations. Delivers results on time without compromising quality standards. Takes responsibility for incorporating gender perspectives and ensuring the equal participation of women and men in all areas of work. Willing to travel with Nigeria or abroad to manage assigned projects/programs.
Application Closing Date
11:59 PM (WAT): 3rd August, 2022.
Written / Interview Date
11th August, 2022.
Oral Interview Date
16th August, 2022.
Method of Application
Interested and qualified candidates should send their Applications which must include Copy of Application Form below and a Cover Letter written in English (Failing to do that, the file will not be examined) to: [email protected] using "Program Officer – Your Name" as the subject of the email.
Click here for the Application Form
Special Notice
One-month Probationary Period is required. During the probation period, an employee may be dismissed upon the decision of the Country Director of KOICA Nigeria Office.
Salary and other benefits will adhere to the policy of the KOICA Nigeria Office.
Only selected candidates will be contacted for further procedures.
Applications received after the deadline will not be considered.
KOICA Nigeria Office reserves all rights for the recruitment.
Failure to issue supporting documents for diplomas, professional experiences, or information on the CV, before signing the contract, will result in the cancellation of the application.
The link to access the Annex 1 Application Form is available on our Facebook handle.
Applicants must provide complete and accurate information pertaining to their personal profile and qualifications according to the instructions provided in application form. No amendment, addition, deletion, revision or modification shall be made to applications that have been submitted.
To learn more about our activities, visit our media: Website: http://www.koica.go.kr , Facebook: https://www.facebook.com./koicanigeria.