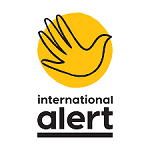 International Alert is one of the world's leading peacebuilding  organisations, with over 30 years of experience supporting communities,  advising governments, organisations and companies on how to build  peace. Alert works with people in conflict-affected and threatened areas  to make a positive difference for peace; to improve the substance and  implementation of international policies relevant to peacebuilding; and to  strengthen the peacebuilding sector.
We are recruiting to fill the position of:
Job Title: Program Manager, North-Central and North-West
Location: Abuja (with regular travel to Sokoto and Benue States)
Contract Duration: 12 Months
Reports to: Nigeria Country Director
Management Responsibility: Senior Project Officer(s), Project Managers
Job Purpose
The post holder will be responsible for all aspects of programmatic management of International Alert's Peace building Projects for North-Central and North-West, Nigeria.
Main tasks will be to oversee the North-Central and North-West portfolio ensuring development of new programming opportunities across the region(s), strategic engagement with key Government institutions and stakeholders, collaboration with key actors at all levels, quality control, serve as liaison for donors, oversee regional level planning and budgeting, reporting/evaluations, providing leadership to the Benue and Sokoto offices and ensuring compliance with management and financial procedures in coordination with the Finance Manager, Human Resource/Operations Manager and Project Coordinator Grants and Compliance.
Role Duties and Responsibilities
Project implementation:
Initiate new business development opportunities in the North-Central and North-West
Relationship building and strategic engagement with Key Government Stakeholders
Oversee the design and implementation of International Alert's Peace building strategy in the North-Central and North-West.
Support the engagement with project participants periodically to ensure that activities meet participants' needs, project objectivities and the key activities are taking place as planned.
Ensure that projects are delivered on time and with quality: Oversee smooth start-up and close down of projects.
Budget Management:
Support the Senior project officers to monitor program spending and ensure no over or under-spending and that cash requests are made in a timely manner.
Actively participate in budget monitoring exercises and work with Senior project Officers to prepare budget realignments as needed.
Maintain the project filing system and ensure the effective recording, documentation, and filing of project activities, M&E data, internal and external project meetings.
Ensure timely management and resource utilization in line with the developed Annual and Quarterly work plans.
Support the coordination and logistics for workshops and field visits.
Leading in project compliance:
Ensure that project partners respect and apply all of Alert's administrative; logistical and financial systems, as well as those of the donor – Irish Government, and respect the laws of Nigeria;
Coordinate and organise activities with partners using a community and participatory approach to achieve the expected results of the project.
Contribute to the development of the project's strategy and activities ensuring they are conflict and gender sensitive.
Project Reporting, Monitoring and Evaluation:
Ensure close monitoring of policy environment, peacebuilding context to propose appropriate and innovative new programming ideas.
Support in the organisation and facilitation of reflection and planning sessions with partners as often as necessary and develop recommendations for the adaptation of the strategy of the project based on the results of these sessions.
Support the collection of relevant information from partners to feed into the monitoring and evaluation of the project, including activity reports.
Ensuring that the partners submit timely monthly updates that conforms to the standards of Alert and the donor.
Undertake field visits as often as possible in order to ensure the effective implementation of activities by partners and ensure these are being implemented in line with the TORs.
Preparation of Monthly, quarterly, and annual project reports.
Contribute to Alert's organisational processes and strategies:
Contribute to team-wide communications and knowledge management, and participate in organisation-wide events and discussions on related topics/projects
Contribute and assist in weekly staff meetings, sharing regular updates on the project.
Actively participate in Alert team meetings and other meetings as required.
Participate in design discussions for proposals and input content as requested, ensuring contribution articulates relationship to one or more of Alert's global strategic goals and integrates Alert ways of working and approaches.
Support Country, regional or global strategy development and updates, ensuring lessons from field implementation are integrated.
Participate in relevant coordination mechanisms.
Other relevant tasks as required by the line manager.
Essential Requirements
Master's or a Postgraduate Degree in Peace and Conflict Studies, Social Sciences or any relevant field.
Experience of 10 years with at least 4 in a coordination or Management role.
Demonstrable extensive knowledge in peace building experience in North Central/North West Nigeria
Excellent working knowledge (spoken, written and reading) of English. Hausa is desirable.
Experience of implementing community-based programming in governance, peacebuilding or climate change programming
Experience in engaging with partners and other stakeholders
Excellent report-writing and editing skills
Strong organisational skills with the ability to manage personal workload and meet deadlines
Strong understanding of the context for peacebuilding and good governance in Nigeria
Willingness to travel to difficult locations.
Person Specification:
Talents:
At Alert, we have introduced Talent Management to our business model as we believe talented people are crucial to the success of our work.
We believe all individuals are talented and success comes in matching the right talents to the right roles.
For this role, the skills, qualifications and experience listed above are important, but we believe that to be great in this job you will have a talent for providing effective project support and be entrepreneurial and proactive in finding practical solutions in a challenging and changing environment.
In addition, you will be well organised and with a good attention to detail.
You will be a good communicator and be able to liaise with project stakeholders and articulate clearly project objectives and achievements.
Application Closing Date
11th November, 2022.
Method of Application
Interested and qualified candidates should:
Click here to apply online
Note
Click the link above to submit your CV and Cover Letter.
Applications will be reviewed on a rolling basis.
All applicants must have existing right to work in Nigeria.
International Alert prides itself on being an equal opportunity employer and particularly welcomes applications from underrepresented people including women, people from the Global South, BIPOC, LGBTQIA+ people, disabled people, and other historically marginalised people.​
While International Alert will endeavour to contact all candidates within a reasonable time, this may not always be possible due to limited resources. Therefore, if you have not heard from us within two weeks of the closing date, you can assume that your application has, on this occasion, been unsuccessful.​